Planning a trip to Seville, or are you already here in the vibrant capital of Andalusia, Spain? Look no further! With over 7 years of experience in our tours agency, we've compiled a comprehensive list of Seville travel tips to ensure you explore the city like a local. From hidden gems to top-notch eateries, let's make your journey unforgettable!
Seville, known for its rich history, stunning architecture, and passionate culture, is a city that will capture your heart from the moment you arrive. In this guide, we'll cover everything you need to know to make your trip to Seville extraordinary.
---
Content
---
1. Getting to Know Seville
Before you embark on your adventure, take some time to learn about Seville's history, culture and the best time to visit. Understanding the city's roots will deepen your appreciation for its beauty and traditions.
The History and Culture
Seville boasts a captivating history that dates back centuries. Once a significant Roman city, it later thrived under Moorish rule and witnessed the flourishing of arts and sciences. Discover the city's past through its historic landmarks and museums.
Best Time to Visit Seville
While Seville welcomes visitors year-round, certain seasons offer more favorable weather and a vibrant atmosphere.
Learn about the best times to visit to enjoy comfortable temperatures:

 • Surviving the Seville Heat: Activities and Tips for a Cool Experience
 • Seville Weather: Best Time to Visit and Climate
 • Why Seville is so Hot?
Getting Around the City
Seville's well-connected transportation system makes it easy to navigate the city. From buses to trams and bikes, we'll guide you on the most convenient ways to get around and explore various neighborhoods.
---
2. Top Attractions in Seville
Seville boasts a plethora of attractions that cater to various interests. From architectural wonders to charming neighborhoods, these are the must-visit places during your trip.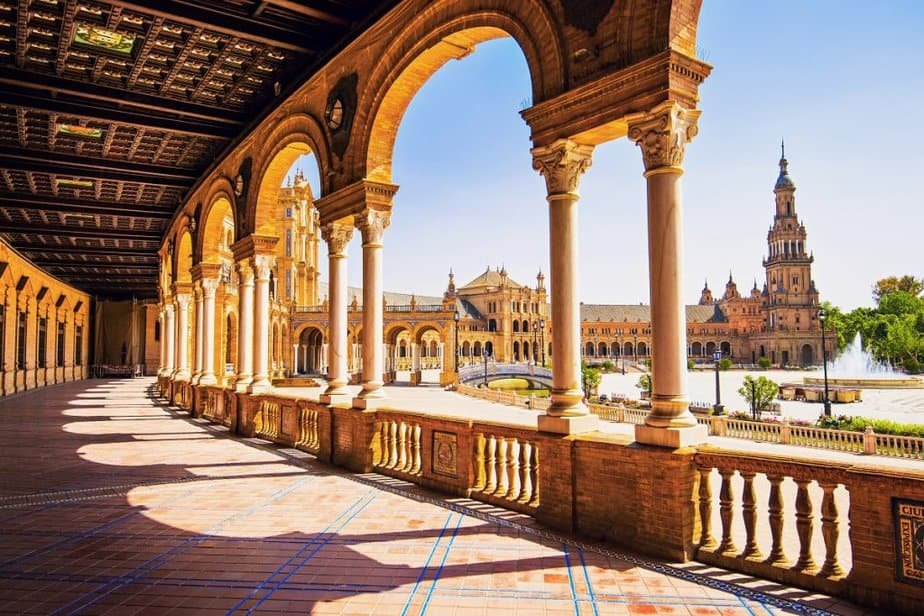 The Alcazar of Seville
The Alcazar, a UNESCO World Heritage site, is a stunning palace complex with impressive gardens and intricate architecture. Unravel the secrets of this royal residence and immerse yourself in its breathtaking beauty.
Book here: 
 • Seville: Royal Alcázar Entry Ticket
 • Seville: Alcázar Skip-the-Line Tickets and Guided Tour

---
The Cathedral of Seville
Seville's cathedral is an awe-inspiring sight, one of the largest Gothic cathedrals globally. Climb its Giralda Tower for panoramic views and explore its religious and historical significance.
Book here: 
 • Seville: Cathedral, Giralda, and Royal Alcázar Guided Tour
 • Seville Cathedral and Giralda: Skip-the-Line Ticket
---
Plaza de España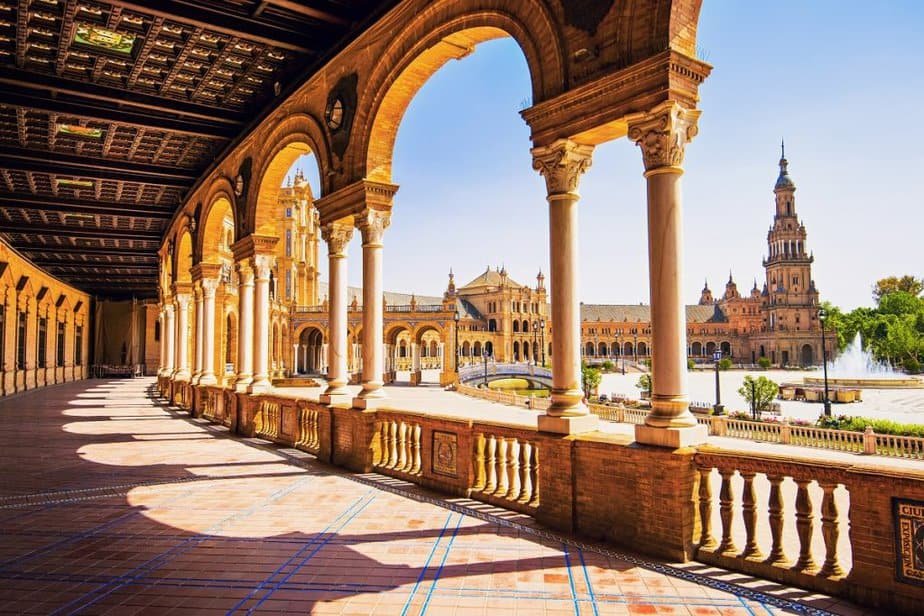 Plaza de España's grandeur will leave you in awe. This impressive square features a semicircular building, a canal, and bridges. Stroll around the square and enjoy its picturesque charm.
Discover captivating tours that take you through the enchanting Plaza de España. Book now!: 
 • Seville: Monumental Segway Shared or Private Tour 
 • Seville: Monumental City Bike Tour 
 • Horse-Drawn Carriage Ride Through Seville 
---
Metropol Parasol (Las Setas)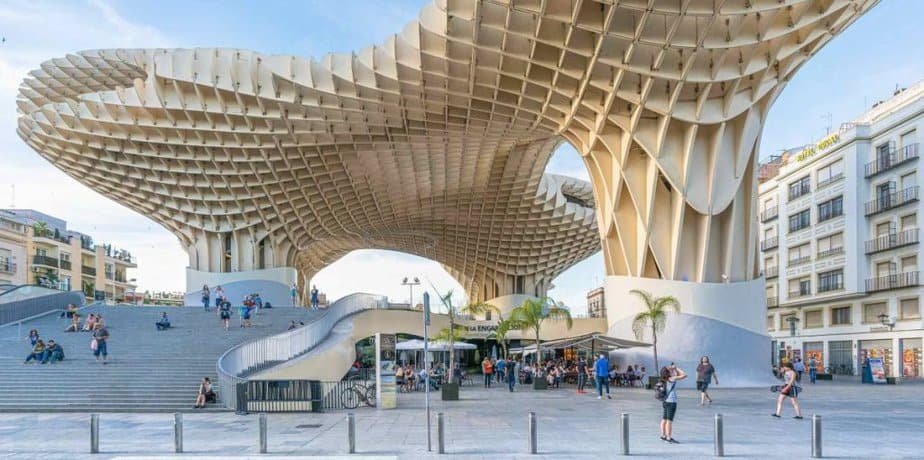 An innovative architectural wonder, the Metropol Parasol offers a modern contrast to Seville's traditional charm. Enjoy stunning views from its elevated walkways and indulge in contemporary art exhibitions.
Book here: 
 • Seville: Las Setas Guided Tour & Optional City Tour
 • Seville: Monumental City Bike Tour
---
Barrio Santa Cruz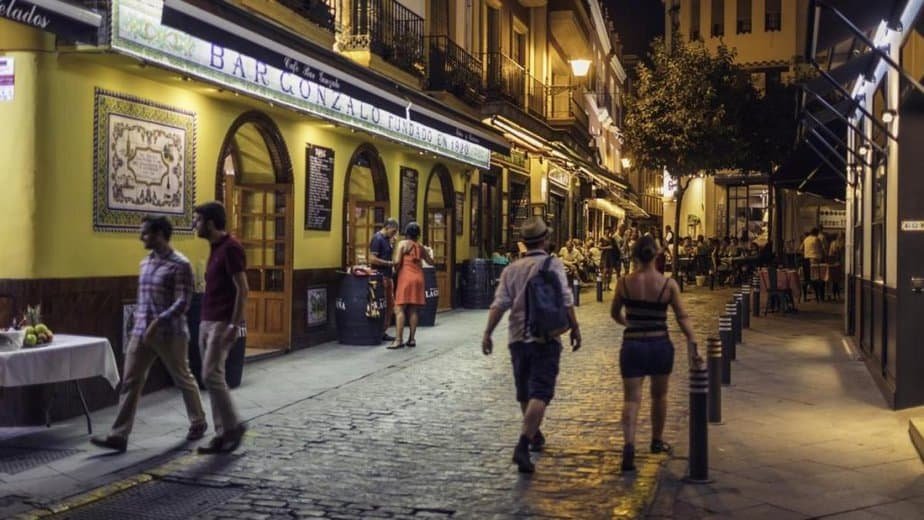 This charming neighborhood is a labyrinth of narrow streets, hidden squares, and vibrant flowers. Experience the true essence of Seville as you explore its historic alleys.
Discover captivating tours that take you through the Barrio Santa Cruz. Book now!: 
 • Seville: Monumental City Bike Tour
 • Seville: Tapas, Taverns and History Tour
 • Seville: Santa Cruz Old Jewish Quarter Walking Tour
---
3. Immersing in Local Cuisine
A trip to Seville wouldn't be complete without savoring its delectable cuisine. Delight your taste buds with authentic Spanish dishes and experience the city's culinary culture.
Must-Try Dishes
When visiting Seville, indulge in these mouthwatering dishes that capture the essence of Andalusian cuisine:
Tapas: Seville is famous for its tapas culture, where you can enjoy a variety of small dishes. Try classics like patatas bravas (fried potatoes with spicy sauce), croquetas (breaded and fried creamy croquettes), and gambas al ajillo (garlic shrimp).
Paella: This iconic Spanish rice dish comes in various flavors. Don't miss the opportunity to savor a traditional seafood paella or a flavorful Valencian-style paella.
Churros with Chocolate: Treat yourself to a delightful breakfast or dessert of churros, long fried dough pastries dusted with sugar, and thick hot chocolate for dipping.
Salmorejo: A refreshing cold tomato soup made with ripe tomatoes, bread, olive oil, garlic, and vinegar. It's the perfect dish to cool down on a hot day.
Seville's culinary offerings are diverse, so explore local restaurants and tapas bars to savor these delectable dishes and more during your stay.
---
Top Restaurants and Tapas Bars
What are the top Tapas Bars in Seville?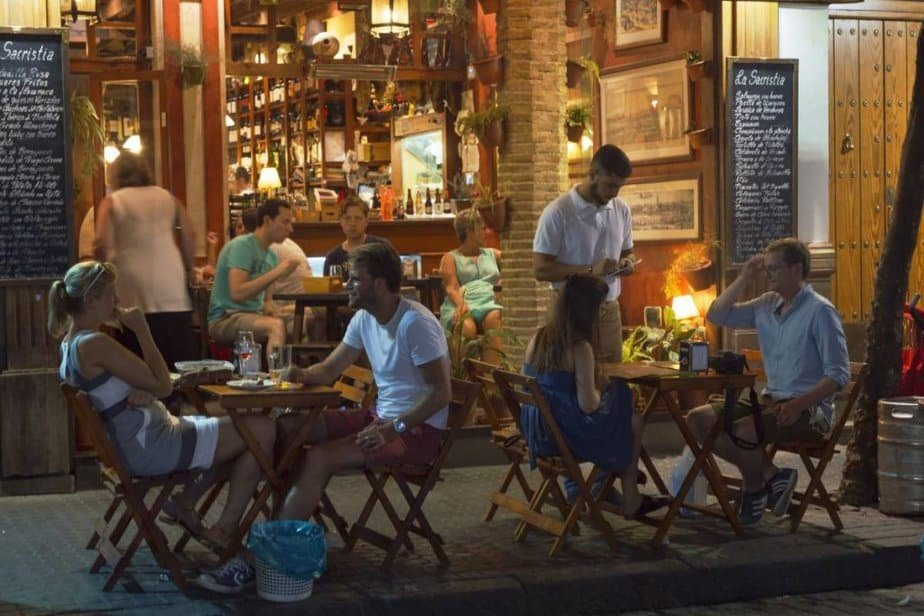 Discover the best places to experience Seville's culinary delights and immerse yourself in its vibrant food scene:
El Rinconcillo: Established in 1670, El Rinconcillo is one of the oldest bars in Seville. It offers a traditional ambiance and serves classic tapas like spinach with chickpeas and Iberian ham.
Barrio Santa Cruz: Wander through the historical Barrio Santa Cruz neighborhood to find charming tapas bars offering local favorites like salmorejo and fried fish.
Casa Morales: This historic tavern exudes old-world charm and serves a variety of tapas, including montaditos (small sandwiches) and grilled sardines.
Mercado Lonja del Barranco: Located by the Guadalquivir River, this food market boasts an array of stalls with fresh produce and tapas. Try different delicacies under one roof.
La Azotea: A popular choice for both locals and visitors, La Azotea offers innovative and modern tapas and a great selection of wines.
Bodega Santa Cruz: Enjoy an authentic atmosphere in this traditional bodega, known for its Andalusian wine and delicious tapas like pork cheek and marinated dogfish.
Taberna Coloniales: This bustling tapas bar offers a wide range of dishes, from the classic to the creative. Don't miss their famous spinach and garbanzo beans.
Bar Las Teresas: Tucked away in the Santa Cruz neighborhood, this charming bar serves up excellent tapas, with pork cheeks being a standout favorite.
Casa Robles: A delightful spot to taste authentic Sevillian cuisine, Casa Robles is renowned for its grilled meats, oxtail, and eggplant with honey.
Pelayo Bar: A hidden gem loved by locals, Pelayo Bar offers a diverse selection of tapas with a focus on fresh seafood and regional specialties.
Explore these top restaurants and tapas bars to experience Seville's diverse flavors and warm hospitality. Please take advantage of our Seville travel tips.
Read out other articles: 
 • Seville Food: What to Eat and Where to Find It
 • Guide to the Best Tapas in Seville
---
4. Exploring Seville's Nightlife
As the sun sets, Seville's nightlife comes alive with vibrant energy. Experience the city's passion for music and dance as you enjoy its dynamic nightlife scene.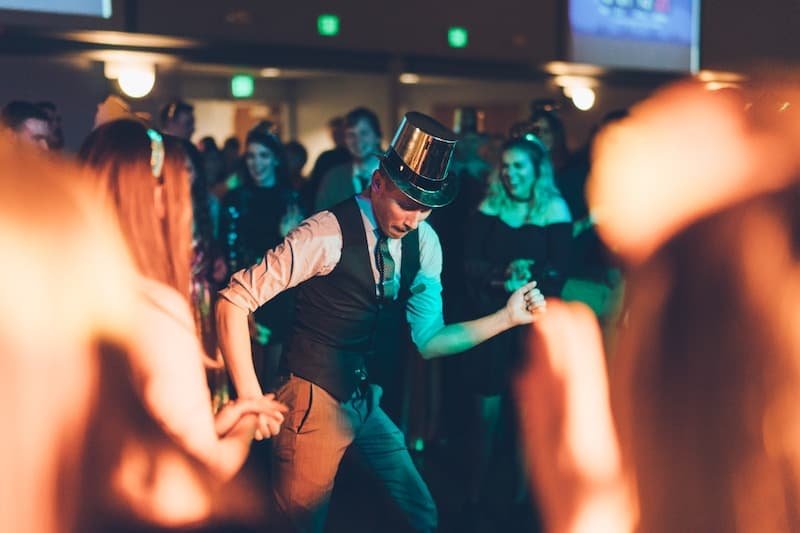 ---
Traditional Flamenco Shows
Don't miss the chance to witness a traditional flamenco performance, an art form deeply rooted in Andalusian culture. Discover venues that offer authentic flamenco shows and lose yourself in the rhythms of this passionate dance.
---
Trendy Bars and Clubs
Seville's nightlife comes alive with trendy bars and clubs that cater to diverse tastes. Experience the city's vibrant energy at these popular hotspots:
Alameda de Hércules: This lively square is a hub for trendy bars and clubs. Enjoy various music, from electronic beats to live performances, in a vibrant atmosphere.
Sala Malandar: A dynamic venue hosting live concerts, DJ nights, and themed parties. Dance the night away to an eclectic mix of music genres.
Terraza EME: Located on the rooftop of the EME Catedral Hotel, this trendy terrace bar offers stunning views of the city skyline. Sip cocktails and mingle with the chic crowd.
Antique Theatro: Housed in a renovated theatre, Antique Theatro is one of Seville's iconic nightclubs. Dance in the grand ballroom and revel in the historical charm.
La Carbonería: A bohemian hotspot known for its live flamenco performances and late-night parties. Experience authentic Andalusian culture while enjoying a drink.
Embrace the vibrant nightlife of Seville at these trendy bars and clubs, where you can dance, socialize, and create unforgettable memories. Explore all our Seville travel tips.
---
5. Hidden Gems and Off-the-Beaten-Path Spots of Seville
Venture off the tourist trail and uncover the lesser-known gems that Seville has to offer. These hidden spots give you a unique perspective of the city's local life and culture.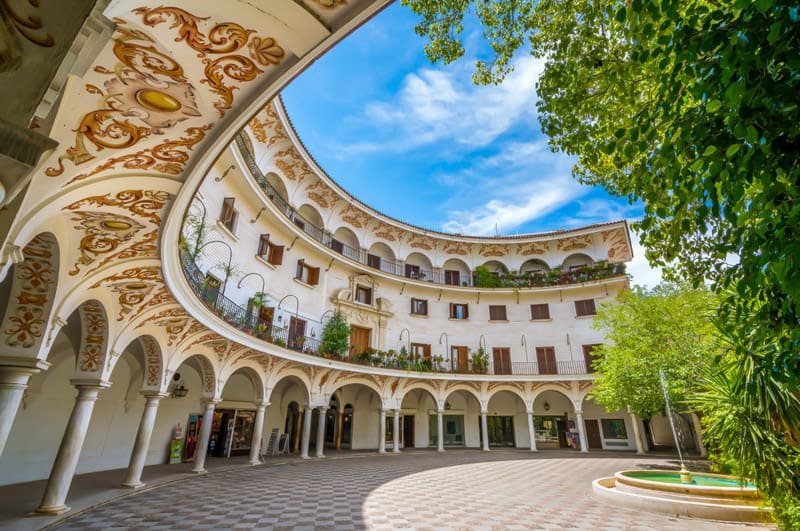 ---
Quaint Neighborhoods of Seville
Seville has charming neighborhoods that glimpse its rich history and local life. Explore these quaint areas to experience the city's authentic charm:
Triana: Located across the Guadalquivir River, Triana is a lively and picturesque neighborhood known for its ceramic workshops, traditional bars, and flamenco heritage. Stroll along its narrow streets and enjoy stunning views of the city.
Santa Cruz: One of the most famous neighborhoods in Seville, Santa Cruz is a maze of narrow streets, historic buildings, and enchanting squares. This former Jewish quarter has quaint cafes, shops, and lovely orange tree-lined plazas.
Alameda de Hércules: A bohemian and hip neighborhood, Alameda de Hércules is a favorite hangout spot for locals and artists. It boasts a vibrant nightlife, art galleries, and many restaurants and bars.
Macarena: This traditional neighborhood is home to the Basilica de la Macarena, where you can witness the famous Semana Santa processions. Explore its charming streets and discover hidden squares and local markets.
San Bartolomé: Tucked away from the main tourist areas, San Bartolomé offers a peaceful ambiance with its historic buildings and quiet squares. Visit the Church of San Bartolomé and immerse yourself in the local way of life.
Arenal: Close to the cathedral, the Arenal neighborhood is known for its vibrant atmosphere and excellent dining options. Explore its lively streets and discover charming boutique shops and tapas bars.
El Porvenir: A residential area with beautiful early 20th-century buildings and leafy streets. Visit the Parque de María Luisa and the Plaza de España nearby for a relaxing day outdoors.
These quaint neighborhoods offer a delightful contrast to the city's bustling areas, providing an authentic taste of Seville's culture and local life. Take your time to wander through these charming streets and embrace the city's unique ambiance. Our list of Seville travel tips is collected from many of our customers' questions during the six years.
---
Unique Shops and Markets in Seville
Seville is a shopper's paradise, offering many unique shops and markets to find one-of-a-kind souvenirs and local treasures. Explore these places to indulge in some retail therapy and take home special souvenirs from your trip:
Triana Market: Located in the vibrant Triana neighborhood, this traditional market is a treasure trove of fresh produce, artisanal cheeses, and local delicacies. Pick up some olives, cheeses, or handmade ceramics as souvenirs.
Encarnación Market (Metropol Parasol): Also known as "Las Setas" or the "mushrooms," this architectural marvel houses a bustling market on its lower levels. Find trendy fashion boutiques, handmade crafts, and unique gifts.
Plaza del Cabildo: This charming square has boutique shops selling traditional Spanish fans, handmade leather goods, and local artisan crafts. It's an excellent place to find authentic Sevillian souvenirs.
Calle Sierpes: This bustling shopping street in the city center is lined with an array of shops, from high-end boutiques to quirky stores. Browse for fashion, accessories, and traditional Andalusian products.
Mercado de la Encarnación: Situated just off Plaza Nueva, this indoor market offers a variety of stalls selling vintage clothing, antiques, and unique trinkets. It's a paradise for treasure hunters.
El Jueves Flea Market: Held every Thursday morning in the Plaza del Cabildo, this lively flea market offers a mix of antiques, vintage clothing, and quirky collectibles.
Mushrooms Flea Market: On Sundays under the Metropol Parasol, this flea market offers an eclectic selection of second-hand books, vinyl records, and retro finds.
Triana Ceramics Market: Held every Tuesday on Calle San Jorge, this market specializes in ceramics and pottery, allowing you to find authentic Sevillian souvenirs directly from the artists.
Enjoy a delightful shopping experience in Seville, exploring these unique shops and markets to find special keepsakes and immerse yourself in the city's creative and artisanal spirit.
---
6. Navigating Language and Communication
Although Spanish is the official language in Seville, don't worry if you're not fluent. We'll equip you with essential phrases and language tips to make your interactions with locals smoother and more enjoyable.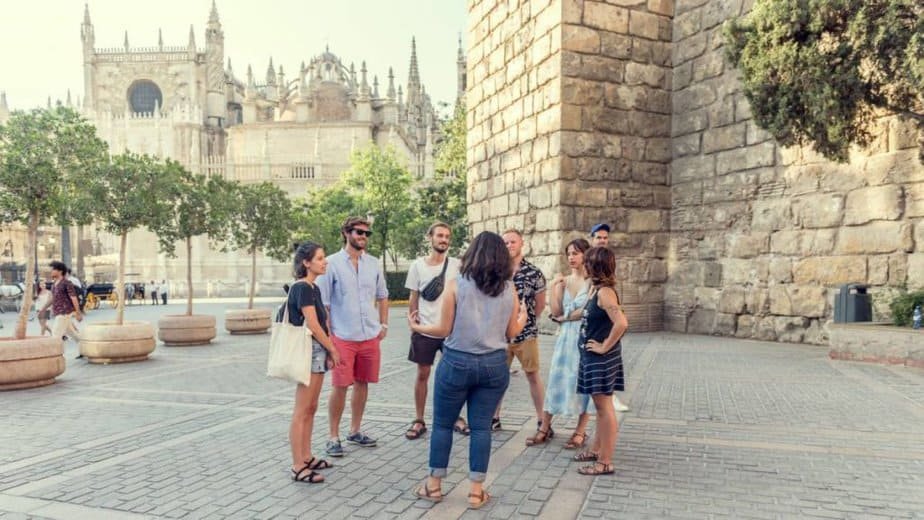 ---
Common Phrases
While English is widely understood in tourist areas, learning a few basic Spanish phrases can enhance your travel experience and show respect for the local culture. Here are some common terms to help you communicate with locals:
Hello: Hola
Good morning: Buenos días
Good afternoon: Buenas tardes
Good evening: Buenas noches
Please: Por favor
Thank you: Gracias
You're welcome: De nada
Yes: Sí
No: No
Excuse me / I'm sorry: Perdón / Lo siento
Do you speak English?: ¿Hablas inglés?
I don't understand: No entiendo
How much is this?: ¿Cuánto cuesta esto?
Where is...?: ¿Dónde está...?
Help: Ayuda
Cheers!: ¡Salud!
Goodbye: Adiós
Can I have the check, please?: La cuenta, por favor
I need a taxi: Necesito un taxi
Is there free Wi-Fi here?: ¿Hay Wi-Fi gratuito aquí?
Remember to use these phrases with a friendly demeanor; locals will appreciate your effort to communicate in their language. Even with just a few basic words, you can navigate Seville more comfortably and engage in meaningful interactions during your trip.
---
Language Tips for Travelers
While traveling in Seville, these language tips will help you navigate communication more effectively and make your interactions with locals more enjoyable:
Learn Basic Phrases: As mentioned earlier, familiarize yourself with basic Spanish phrases like greetings, thank you, and asking for directions. Locals will appreciate your efforts, even if you don't speak the language fluently.
Politeness Matters: Spanish culture places a strong emphasis on politeness. Always use "por favor" (please) and "gracias" (thank you) when making requests or receiving assistance.
Use Gestures: If you're struggling with words, don't be afraid to use gestures to convey your message. Pointing at a map or mimicking an action can help get your point.
Be Patient: Language barriers can sometimes lead to misunderstandings. Stay patient and maintain a positive attitude during conversations, even if communicating requires extra effort.
Speak Slowly: If you're trying to converse in Spanish, speak slowly and clearly. This will make it easier for locals to understand you, especially if they are unfamiliar with English.
Use Translation Apps: Carry a translation app on your smartphone for quick translations when needed. These apps can be a handy tool for understanding signs, menus, or complex conversations.
Ask for Assistance: If you're unsure about something or need directions, don't hesitate to ask for help. Locals are generally friendly and willing to assist travelers.
Practice Common Scenarios: Practice common travel scenarios in Spanish before your trip. For example, ordering food in a restaurant or asking for directions to popular attractions.
Remember, the goal of learning some basic phrases and language tips is not to become fluent but to show respect for the local culture and make your travel experience smoother. Embrace the opportunity to engage with locals and immerse yourself in the beauty of Seville's language and culture.
---
7. Safety and Security in Seville
Ensuring your safety is paramount while traveling. Familiarize yourself with the safety aspects of Seville and take the necessary precautions to have a worry-free experience.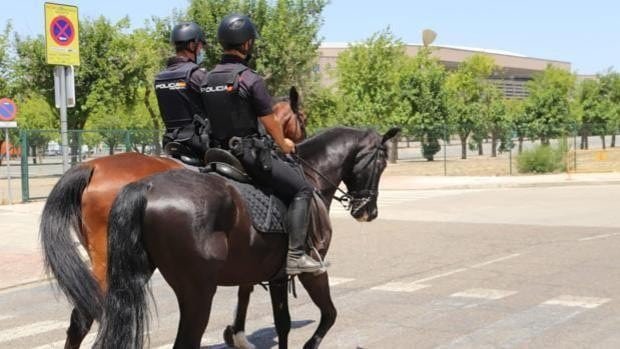 Seville is generally safe for travelers, but it's essential to stay vigilant and take necessary precautions. Here are some key points to consider:
Crime Rates in Seville:
Petty theft, like pickpocketing, can occur in crowded tourist areas.
Be cautious of scams involving street vendors and unofficial guides.
Stay alert at night and stick to well-lit and busy areas.
Precautions for Travelers:
Keep your belongings secure and avoid carrying valuables openly.
Stay aware of your surroundings in crowded places.
Use hotel safes for essential documents and valuables.
Avoid walking alone in poorly lit or isolated areas.
Be cautious when interacting with strangers.
Save emergency numbers in your phone (police: 112).
By being careful and following these tips, you can ensure a safe and enjoyable visit to Seville.
Read also: What Areas to Avoid in Seville: Tips for a Safe and Enjoyable Trip
---
8. Budget-Friendly Travel Tips
Traveling to Seville doesn't have to break the bank. Discover cost-effective ways to explore the city without compromising on experiences.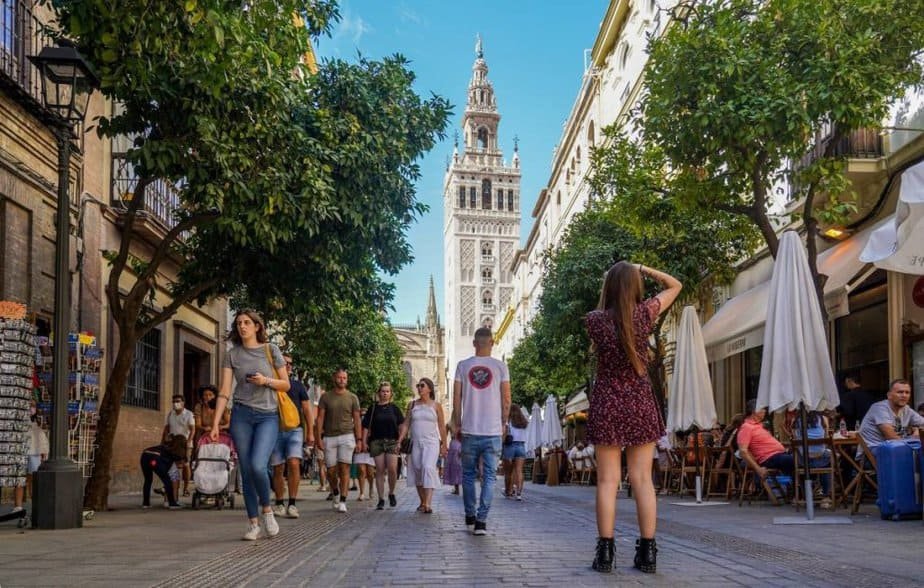 Accommodation Options
Find budget-friendly accommodation options that offer comfort and convenience during your stay.
Read more here:
 • Best Accommodation Options in Seville for Families with Kids
 • Best Seville Hostels for Budget Travelers
 • Best Hotels in Seville: Book Your Stay Today!
---
Affordable Activities
Seville offers many affordable and budget-friendly activities that allow you to immerse yourself in the city's culture and history without breaking the bank. Here are some more details on cheap activities to enjoy during your trip:
1. Exploring Historic Districts:
Wander through the charming streets of Barrio Santa Cruz and Triana, two of Seville's historic neighborhoods. These areas offer a rich tapestry of architecture, picturesque squares, and local life, perfect for strolls.
2. Visiting Parks and Gardens:
Spend a relaxing day at the Parque de María Luisa, a beautiful urban park adorned with lush gardens, fountains, and peaceful pathways. It's an ideal spot for picnics and enjoying the outdoors.
3. Admiring Free Attractions:
Marvel at the breathtaking beauty of Seville's stunning landmarks without spending a dime. Visit the Plaza de España, the Metropol Parasol (Las Setas), and the Torre del Oro, which are free to explore.
4. Cultural Center Activities:
Check out cultural centers like the Casa de la Memoria and the Centro Cultural Flamenco Puro, where you can enjoy free or low-cost flamenco performances and get immersed in the city's artistic heritage.
5. Free Walking Tours:
Join free walking tours in Seville, where knowledgeable guides take you through the city's highlights and share fascinating stories and historical insights.
6. Cycling along the River:
Rent a bike and take a leisurely ride along the Guadalquivir River. Enjoy the scenic views and discover the city's picturesque bridges and riverside landmarks.
7. Museum Discounts:
Take advantage of free or discounted museum entry during specific times or days. For example, the Museum of Fine Arts has free admission on Tuesdays.
8. Festivals and Events:
Keep an eye on local festivals and events happening during your visit. Many of these celebrations offer free performances, concerts, and activities.
9. Sunset Views:
Watch the sunset from the Metropol Parasol or the Triana Bridge for breathtaking cityscape views in warm hues.
Seville is a city where you can relish its beauty and culture without straining your budget. By engaging in these affordable activities, you'll have a memorable and fulfilling experience in this captivating Andalusian gem.
---
9. Packing Essentials for Seville
Packing smartly is essential to ensure you have everything you need for a comfortable trip. Consider the weather and specific requirements to maximize your stay in Seville.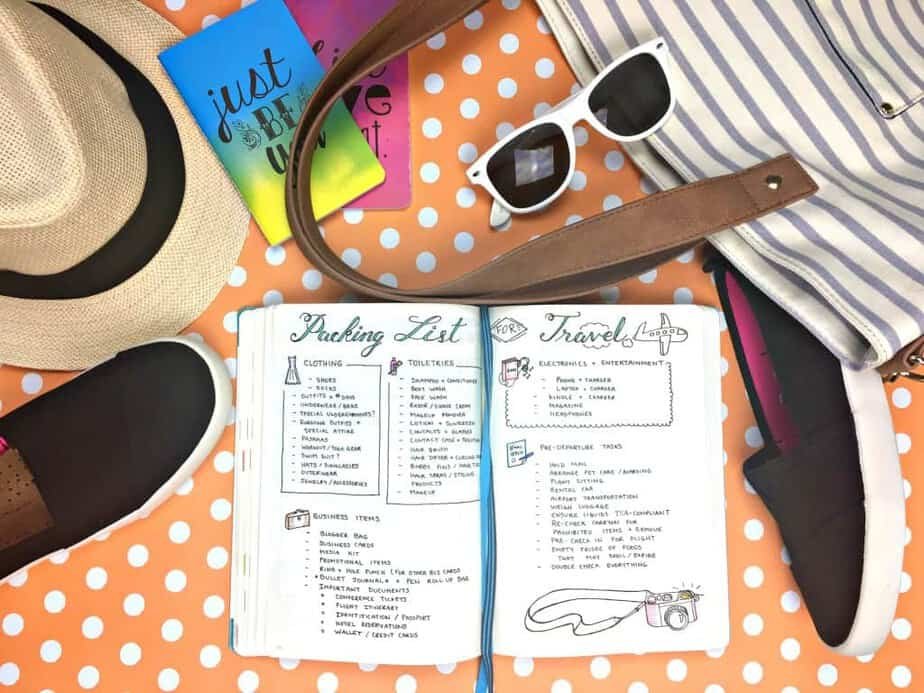 ---
Weather Considerations
Understand Seville's climate throughout the year and pack accordingly to be prepared for any weather conditions.
Learn about the best times to visit to enjoy comfortable temperatures:
 • Surviving the Seville Heat: Activities and Tips for a Cool Experience
 • Seville Weather: Best Time to Visit and Climate
 • Why Seville is so Hot?
---
What to Pack for Various Seasons
Seville experiences a Mediterranean climate with hot summers and mild winters. Here's a packing list to ensure you're well-prepared for the various seasons:
Spring (March to May):
Lightweight and breathable clothing (short-sleeved shirts, dresses, shorts).
A light sweater or jacket for cooler evenings.
Comfortable walking shoes for exploring the city.
Sunglasses and a wide-brimmed hat to protect from the sun.
Sunscreen and lip balm with SPF for sun protection.
A compact umbrella or a rain jacket for occasional showers.
Casual evening wear for dining out or attending cultural events.
Summer (June to August):
Light and airy clothing (t-shirts, tank tops, sundresses) to stay cool in the heat.
Shorts and skirts for comfortable walking during the day.
Sandals or comfortable open-toed shoes.
A wide-brimmed hat and sunglasses for sun protection.
Lightweight and breathable fabrics like cotton or linen.
Swimsuit and beachwear if you plan to visit nearby coastal areas.
A refillable water bottle to stay hydrated during sightseeing.
Fall (September to November):
Light layers (long-sleeved shirts, cardigans, light sweaters).
Comfortable pants or jeans for cooler evenings.
Closed-toe shoes or comfortable sneakers for walking.
A light jacket or coat for cooler temperatures.
Scarves or shawls for added warmth and style.
An umbrella or rain jacket for occasional showers.
Winter (December to February):
Warmer clothing (heavy sweaters, long-sleeved shirts, thermal layers).
Pants or jeans for cooler days and evenings.
Closed-toe shoes or boots for comfort and warmth.
A thick coat or jacket to stay cozy during chilly days.
Gloves, a hat, and a scarf to protect against the cold.
An umbrella or a waterproof jacket for occasional rain.
General Tips:
Pack versatile clothing items you can mix and match to create different outfits.
Don't forget to pack comfortable walking shoes, as exploring Seville often involves walking.
Bring a small backpack or bag to carry essentials during your day trips.
Pack travel-sized toiletries to save space and comply with airport regulations.
Consider carrying a portable charger for your electronic devices to stay connected on the go.
Remember to check the weather forecast for your travel dates to ensure you pack appropriately for the season and have a comfortable and enjoyable visit to Seville.
---
10. Capturing Memorable Moments
Seville is a city of stunning architecture and captivating landscapes, making it a paradise for photographers. Enhance your photography skills and capture remarkable moments during your trip.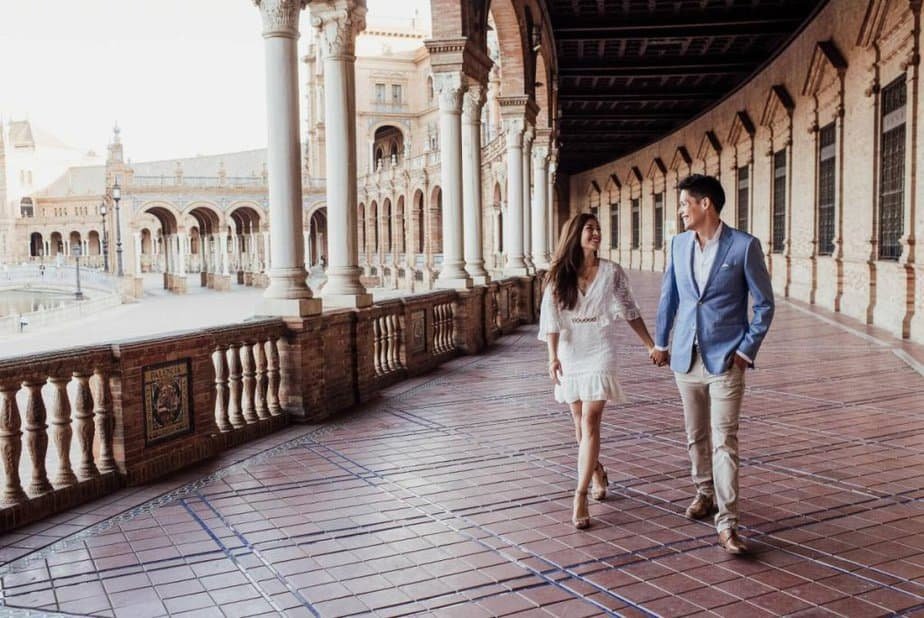 ---
Photography Tips for Seville
Capture the beauty and essence of Seville with these photography tips tailored to the city's unique charm and attractions:
Golden Hour Magic: Take advantage of Seville's warm and soft sunlight during the golden hour—shortly after sunrise and before sunset. It casts a magical glow on the city's architecture, enhancing your photos.
Sevillian Architecture: Focus on Seville's stunning architecture, like the Giralda Tower, Plaza de España, and Alcazar. Pay attention to intricate details, unique patterns, and vibrant colors.
Flamenco and Dance: Capture the passion and energy of flamenco dancers during performances. Use burst mode to catch their dynamic movements and emotions.
Orange Trees and Streets: Seville's streets are adorned with orange trees. Frame your shots to include these vibrant trees to add a touch of authenticity to your photos.
Sevillian Alleyways: Explore the narrow and picturesque alleyways of Barrio Santa Cruz and Triana. These charming streets offer captivating scenes for street photography.
Local Life and Markets: Photograph the lively atmosphere of local markets, like Mercado de Triana and Mercado Lonja del Barranco. Capture candid shots of vendors and visitors interacting.
River Reflections: The Guadalquivir River offers fantastic photo opportunities by reflecting iconic landmarks. Visit the riverside during sunset for breathtaking shots.
Cathedral Details: The Seville Cathedral is full of intricate details. Zoom in on sculptures, stained glass windows, and ornate facades to capture the cathedral's grandeur.
Festivals and Events: If your visit coincides with celebrations like Semana Santa or Feria de Abril, embrace the festive atmosphere and photograph the colorful processions and flamboyant attire.
Local Cuisine: Capture the mouthwatering delights of Sevillian cuisine, like tapas, paella, and churros with chocolate. Use food styling to make your shots appetizing.
Hidden Gems: Explore lesser-known spots like the Convento de la Madre de Dios for unique and less crowded photo opportunities.
Night Photography: Experiment with night photography in Seville's beautifully illuminated streets and landmarks. Use a tripod for stable shots in low light.
Interact with Locals: Seek permission before photographing locals, especially during personal moments or religious ceremonies, to respect their privacy and culture.
Play with Shadows: Use the city's architecture to create intriguing shadow patterns and play with light and darkness.
Capture Emotions: Seville is a city of emotions. Photograph people's expressions during cultural events or street performances to tell compelling stories through your images.
By using these photography tips tailored to Seville's essence, you can create a stunning visual narrative of your journey through this captivating Andalusian city.
---
What are the best Instagram spots in Seville?
Seville offers a plethora of Instagram-worthy spots that will make your feed stand out with vibrant colors and architectural marvels. Here's a list of the most Instagrammable places in the city:
Plaza de España: This iconic square features a semicircular building with colorful azulejo tiles representing different Spanish provinces. Pose in front of the impressive fountain or take a boat ride in the canal for a unique shot.
Real Alcázar: Explore the exquisite gardens and intricate Moorish architecture of the Alcázar. Capture the stunning courtyards, lush greenery, and stunning archways.
Metropol Parasol (Las Setas): The futuristic wooden structure provides an excellent backdrop for modern and artistic photos. Head to the top for panoramic views of the city.
Giralda Tower: Capture the imposing beauty of the Giralda Tower, a magnificent symbol of Seville. The tower's unique design and intricate details make for stunning shots.
Triana Bridge: Take photos from the Puente de Isabel II, also known as the Triana Bridge, to capture the reflection of Seville's skyline on the river.
Barrio Santa Cruz: Wander through the enchanting alleys of Barrio Santa Cruz, where every corner offers a charming scene for your Instagram feed.
Casa de Pilatos: This stunning mansion blends architectural styles, from Renaissance to Mudejar. Photograph the intricate tile work and beautifully landscaped gardens.
Parque de María Luisa: Find picture-perfect spots in this lush park, including the Plaza de España and the serene ponds adorned with swans.
Torre del Oro: This historic tower by the river offers a unique angle of Seville's skyline. Climb to the top for fantastic views of the river and city.
Basilica de la Macarena: This impressive basilica provides an opportunity for stunning architectural shots, especially during religious processions.
Mercado Lonja del Barranco: Capture the vibrant atmosphere of this food market, featuring gourmet delights and picturesque riverside views.
Convento de la Madre de Dios: This hidden gem offers a tranquil courtyard surrounded by arches, making for an ideal photo spot.
Sevillian Orange Trees: Seville's streets are lined with orange trees. Capture the city's authentic charm with shots of these citrus trees. Read also: Why Seville Oranges are the Best in the World
Street Art in Alameda de Hércules: Explore Alameda de Hércules to find colorful street art and murals that add an artistic touch to your Instagram feed.
Triana Market: Capture the local culture and foodie delights in this traditional market with shots of fresh produce and delicious tapas.
These Instagrammable spots in Seville will make your feed come alive with the city's vibrant colors, stunning architecture, and rich cultural heritage. Don't forget to add creative captions to share your memorable experiences with your followers. This is one of the best from our Seville Travel Tips for travel influencers list.
Also, you can hire a professional local photographer:
---
11. Seville's Festivals and Events
Seville's festivities are deeply ingrained in its culture. Plan your visit around these vibrant celebrations to experience the city's true spirit.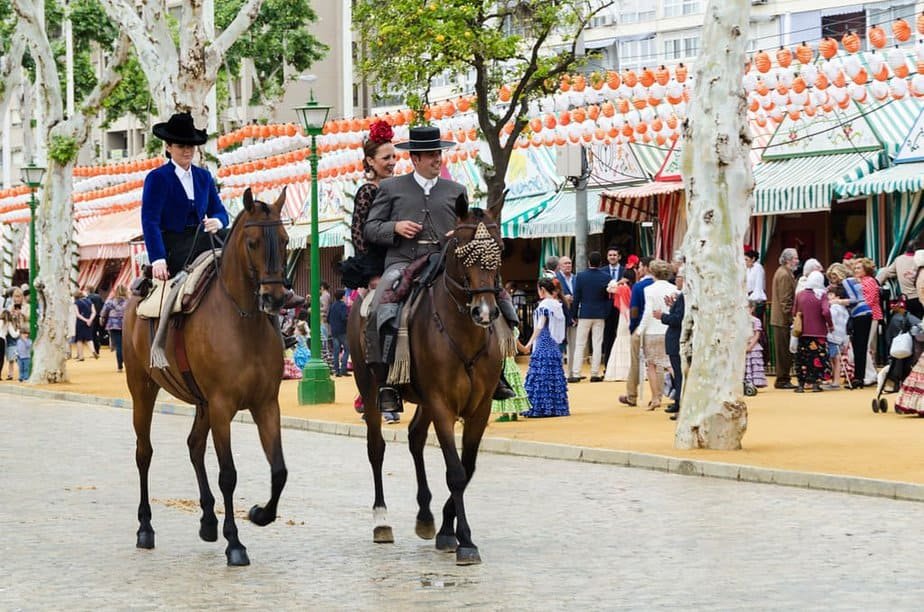 Major Celebrations
Explore Seville's iconic festivals like Semana Santa and Feria de Abril, where the city comes alive with colorful parades and lively music.
Read more about: 
 • Feria de Abril Seville: A Celebration of Andalusian Culture
 • Semana Santa in Seville: A Vibrant Celebration of Easter
---
Attending Local Events
Attending local events in Seville is an excellent way to immerse yourself in the city's culture and experience authentic traditions. Here's a list of details to keep in mind when attending local events:
Research Upcoming Events: Check local event calendars, websites, and social media platforms to learn about upcoming festivals, fairs, and cultural celebrations in Seville.
Flamenco Shows: Experience the passion of flamenco at local tablaos (flamenco venues) or intimate peñas (flamenco clubs). Book tickets to secure a spot, especially during peak tourist seasons.
Concerts and Performances: Stay updated on music and dance performances at theatres, cultural centers, and outdoor venues. Look for classical concerts, traditional folk performances, and modern shows.
Local Markets and Fairs: Explore markets like Mercado de Triana or Mercado Lonja del Barranco for food, crafts, and unique products. Artisan fairs also showcase local talents and skills.
Religious Festivals: Participate in local religious events, such as the Corpus Christi processions or the Virgen de los Reyes celebrations, to witness authentic spiritual traditions.
Sporting Events: Attend football (soccer) matches to experience the enthusiasm of Seville's passionate sports fans. Head to the Ramón Sánchez Pizjuán Stadium to catch a game.
Cultural Exhibitions: Visit museums, galleries, and cultural centers for temporary exhibitions, showcasing local and international art and history.
Local Theaters and Cinemas: Watch local plays, performances, or films to understand Seville's creative scene and support local artists.
Open-Air Concerts and Festivals: Watch for free outdoor concerts and festivals in parks and squares during the warmer months.
Interacting with Locals: Conversed with locals to learn more about the events and gain insights into Seville's culture and traditions.
Attending local events in Seville offers a unique opportunity to connect with the city's heritage and create lasting memories of your cultural journey. Embrace the festivities, music, and traditions to appreciate Seville's vibrant community's essence fully. Unlock the Magic while Saving Time and Money with our Seville Travel Tips.
---
12. Day Trips from Seville
Seville's strategic location allows for exciting day trips to nearby destinations. Extend your adventure and explore the beauty of Andalusia.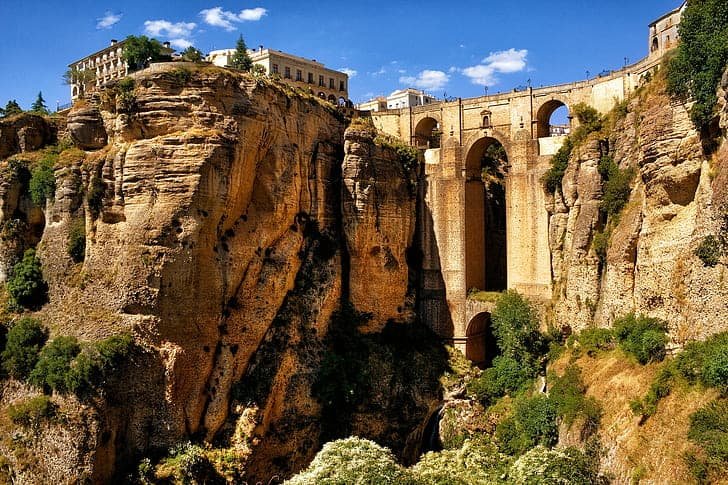 ---
Ronda
Ronda: Known for its dramatic location atop a deep gorge, Ronda offers breathtaking views and historical landmarks like the Puente Nuevo bridge. Explore the Old Town, visit the bullring, and enjoy the serene atmosphere.
Read out the article about Ronda
---
Cordoba
Cordoba: A city steeped in history, Cordoba boasts the iconic Mezquita-Catedral, a former mosque turned cathedral. Wander through the narrow streets of the Jewish Quarter and marvel at the architectural wonders.
Read about: 10 Things to Do in Córdoba
---
Granada
Granada: Famous for the Alhambra Palace, a UNESCO World Heritage site, Granada is a city where Moorish influence meets Spanish culture. Explore the Albaicín neighborhood and enjoy the vibrant atmosphere.
Read about:
• Best ten things to do in Granada in 2023
• Granada
• Alhambra Palace
---
Cadiz
Cádiz: Spain's oldest continuously inhabited city, Cádiz offers beautiful beaches, historic landmarks, and a lively atmosphere. Stroll along the seafront promenade and visit the Cádiz Cathedral.
Read also: Best 10 Things to Do in Cadiz
---
Carmona
Carmona: A picturesque town with a rich history, Carmona boasts Roman ruins, a stunning Parador, and charming streets lined with whitewashed houses.
---
Italica
Italica: An ancient Roman city located just outside Seville, Italica features well-preserved ruins, including a theater, one of the largest in the Roman Empire.
📍Conjunto Arqueológico de Itálica
---
Conclusion
With its fascinating history, lively culture, and mouthwatering cuisine, Seville promises an unforgettable journey. By following these essential travel tips, you'll make the most of your trip and immerse yourself in the heart of Andalusia. Using our Seville travel tips saves you lots of time and money.
---
FAQs
Is Seville safe for solo travelers?
Seville is generally safe for solo travelers, but it's essential to exercise caution and be aware of your surroundings, especially in crowded areas. Read more here.
What is the best time to visit Seville?
The best time to visit Seville is spring (March to May) and fall (September to November), when the weather is pleasant, and various festivals occur. Read more here.
Can I rely on English for communication in Seville?
While not everyone speaks English, most tourist areas and establishments have English-speaking staff. Learning a few basic Spanish phrases can be helpful. Read more here.
How do I get from Seville to Ronda?
You can take a train or bus from Seville to Ronda, both offering scenic views of the Andalusian countryside. Or you can take a Day Trip to Ronda and the white villages. Read more here.
What are the must-see attractions in Seville?
The must-see attractions include the Alcazar, Giralda Tower, Plaza de España, and the historic neighborhoods of Barrio Santa Cruz and Triana. Read more here.
What are the best places for flamenco shows in Seville?
You can enjoy authentic flamenco performances at renowned tablaos like El Tablao El Arenal and La Carbonería. Read more here.
Can I visit the Alhambra in Granada on a day trip from Seville?
Yes, it's possible. It's recommended to take an entire day trip to Granada to fully explore the Alhambra and its surroundings. Read more here.
What are the transportation options in Seville?
Seville offers an efficient public transportation system, including buses, trams, and bikes, making it easy to navigate the city.
Can I visit the Real Alcázar without long queues?
To avoid long lines, book your tickets in advance or visit early in the morning to enjoy a more peaceful experience. Read more here.