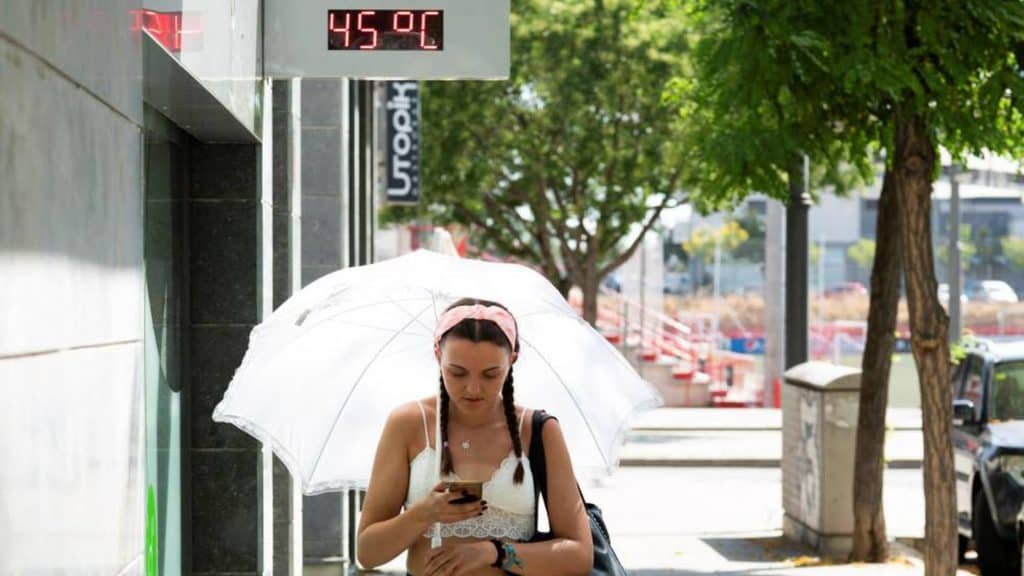 Why Seville is so Hot? The historic city of Seville lies in southern Spain, the capital of Andalusia. Here, this bustling city sees some of the hottest temperatures in the country due to its location away from the cooling influence of the coast.
Is Seville the hottest city in Europe?
When it comes to temperature, Seville is the city that tops the charts in all of continental Europe. With summer average highs of 35 °C (95 °F), it is not just Spain's most desirable major city but also the most desirable in all of Europe.
Why is Seville so Hot?
Seville vacation: going in the summer
Like the rest of Andalucia, Summers in Seville are hot and dry (months may pass before you see a raindrop). Temperatures can easily exceed 45 degrees Celsius (113 degrees Fahrenheit)… So why does it feel like hell in Seville?
Read more about: Surviving the Seville Heat: Activities and Tips for a Cool Experience

When is the best time to visit Seville?
Spring
In spring, it is hot (but not scorching), with average highs reaching 21 Celsius in March, 24 Celsius in April, and 28 Celsius in May. There is more rainfall than in summer, but with only 30-50mm on average, this is still dry compared to the UK. Spring is Seville's windiest season, so be prepared for it to feel a little fresher than the temperatures suggest when the breeze blows.
Summer
Why is Seville so Hot in summer? The summer months are optimal for sunbathing under a clear sky. There might be no clouds in the sky for up to 12 hours daily. Consequently, they are the driest months, with monthly precipitation averaging less than 3 millimetres.
Autumn
September is the best month to visit during autumn, with the least amount of rainfall (34mm), the most amount of sunshine (9 hours), and the highest temperatures (31 Celsius). Heading through October and November, the weather steadily gets less hot and cloudier, and these are the months where you are most likely to see rain in Seville. However, even in November, temperatures are still a balmy 20 Celsius on average, with 7 hours of sunshine per day.
Winter
Warm weather in the dead of winter? Seville could be just the ticket. Cloudier sky and some rain are possible, but the average daytime temperature is still a comfortable 16–18 degrees Celsius, although the average temperature across the UK is just 6–10 degrees Celsius. Why is Seville so Hot?
Read more about: Surviving the Seville Heat: Activities and Tips for a Cool Experience