Take advantage of seeing the Golden Tower or Torre del Oro in Seville. Along the banks of the Guadalquivir River stands a tower initially constructed as a defensive fortification by the Almoravid Muslims in the 12th century. There was another identical tower on the other side of the river. Unfortunately, it did not make it through to modern times. A huge, heavy metal chain stretched between the two structures; when dropped, it blocked the river leading to Seville.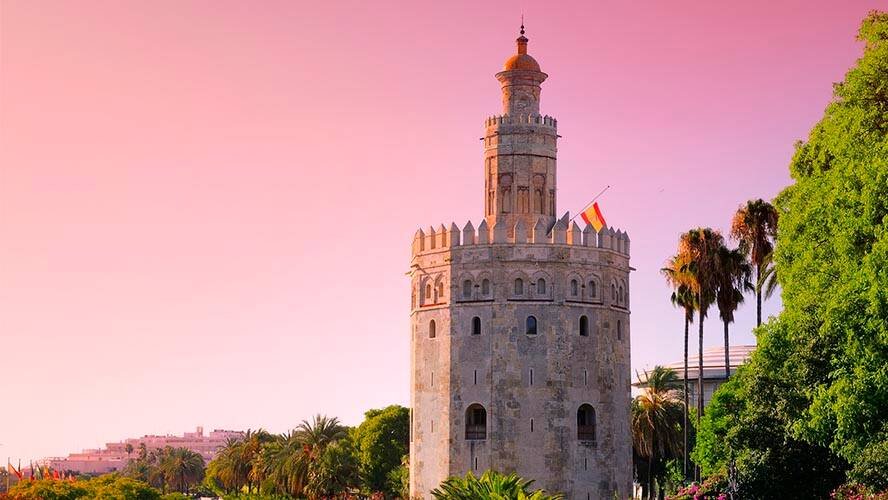 The white clay bricks that comprised the tower's walls gave the structure a golden colour when exposed to sunlight, hence the tower's moniker. On the other hand, there's a legend that says the building got its name because it was where Spanish galleons stashed their New World loot, including a lot of gold and jewellery.
The Golden Tower has been a prison, a treasure vault, and a harbour at various times throughout its history. The Tower is currently the administrative headquarters for the City Naval Museum, and curious onlookers can venture inside to learn more about the structure's unique past.
The jail, port, and treasure vault all rolled into one; the Golden Tower has seen it all. Visitors may go to the Tower and learn more about its fascinating past, including its recent usage as the City Naval Museum's new administrative headquarters.
Everyone who comes to Seville should, therefore, see the Tower. It stands out from other vacation destinations thanks to its fascinating history, beautiful architecture, and picturesque setting. The Tower also serves as a great introduction to Seville's cultural heritage.
Address: Paseo de Colón s/n, Seville
Opening hours: Tuesday to Friday - from 10:00 to 14:00, Sunday - from 11:00 to 14:00
---
Tours and activities which pass nearby Golden Tower