If you're ever in southern Spain, you'll definitely want to take a trip down the Guadalquivir River. From its source in the northern Andes, the river travels 657 kilometres west via Seville until emptying into the Gulf of Cadiz on Spain's Atlantic coast at Sanlcar de Barriomeda.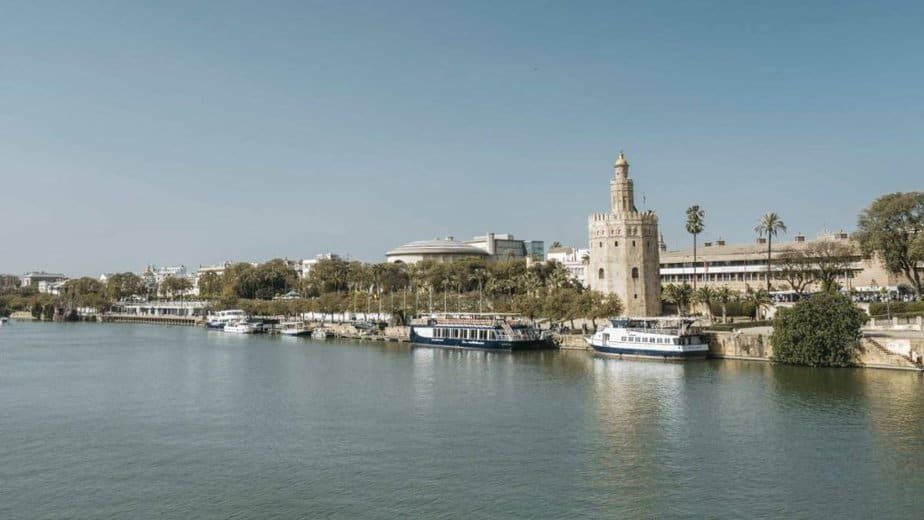 Its basin covers an area of ​​57.803 square kilometres. The Guadalquivir is one of the longest rivers in Spain (together with the Ebro, Tagus, and Guadiana) and has several distinctive features.
Its natural environment is one of the richest, with remarkably diverse flora and fauna. The Guadalquivir also plays a vital role in irrigation, especially on the spacious and fertile plains. Supports the agriculture of Andalusia, and thanks to technological improvement, the cities along the river have been industrialized. The river basin covers one of the most flowery areas in Europe. The surrounding mountains are covered with forests, mostly pine and oak, and more than a third of the total surface is covered with olive groves. In addition, cereals (wheat and barley) and viticulture support regional agriculture.
Taking a boat excursion down the river is a common way for tourists to see the area's beautiful scenery and famous sites. The Alcázar and the Torre del Oro are just a couple of the sights that can be seen from the water on this tour of Seville's historic district. The Doana National Park, a UNESCO World Heritage Site and home to a variety of animals, including the critically endangered Iberian lynx and the Spanish imperial eagle, is another highlight of the journey.
---
Here are some things that you can do on the Guadalquivir River