Cadiz is a city on the coast of southwest Spain. It is the capital of Cadiz province and a popular tourist destination thanks to its stunning beaches, fascinating history, and thriving presence. You may find historical and architectural marvels like the Castillo de San Sebastian and the Cathedral of Cadiz. Any restaurants or cafes in town are good places to sample the city's delectable seafood offerings. The olive oil and wine produced in Cadiz are likewise well-known worldwide. In addition to its cultural and gastronomic offerings, Cadiz is a popular sunbathing destination because of its numerous stunning beaches. If you're looking for a great vacation spot in Spain, go beyond Cadiz. Here you will find the Best 10 things to do in Cadiz.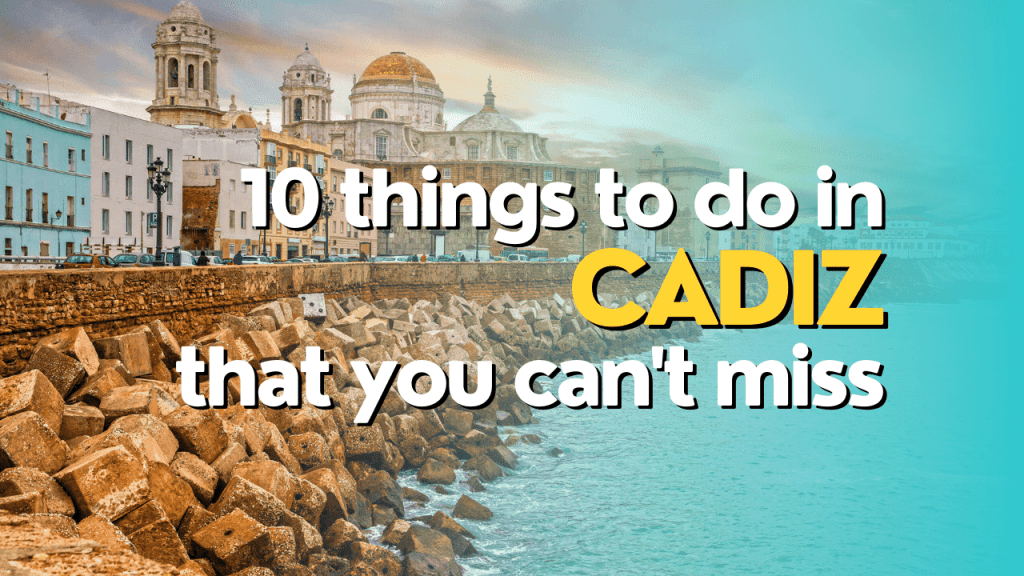 Here are 10 things to add to your itinerary on a visit to Cadiz:
---
1. Visit the Cathedral of Cadiz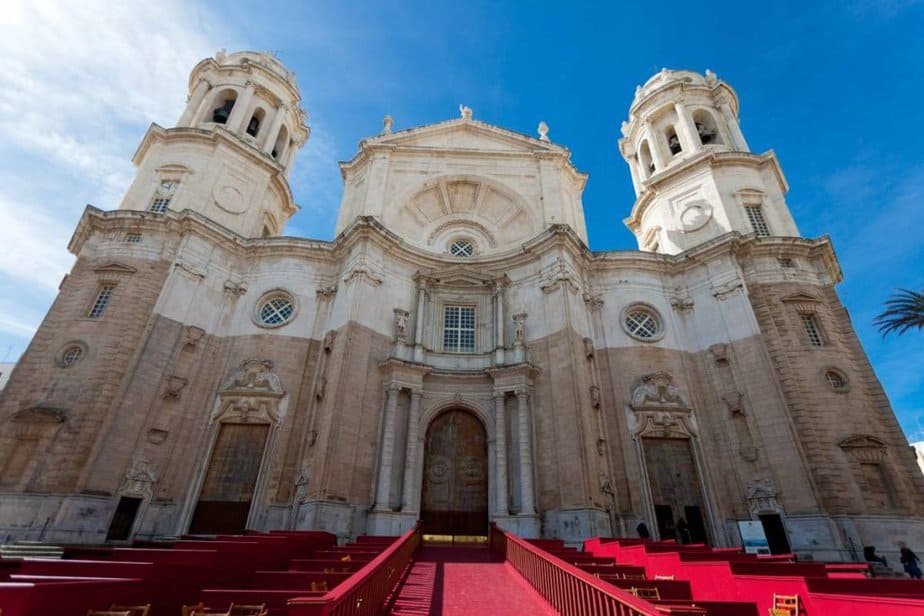 In the city of Cadiz, on the southern coast of Spain, is the magnificent Santa Cruz de Cadiz Catedral. The building is a stunning example of Baroque architecture because of its numerous exterior decorative elements. They include sculptures, triangular pediments, and Corinthian columns.
Discover the breathtaking interior of Cadiz Cathedral, renowned for its elaborate altar, stunning chapels, and magnificent frescoes. Immerse yourself in a world of art housing significant masterpieces such as Francisco de Zurbarán's painting and José de Arce's sculpture.
During its posted hours, anybody is welcome to come and explore the cathedral. There's a little cover charge, and knowledgeable guides are on hand to lead you through the exhibits.
The cathedral has deep cultural and theological significance and is a stunning sight. The cathedral was a crucial component of Cadiz's artistic legacy and was constructed in the 18th century to replace one that had burned down.
The Cathedral of Cadiz should be on the itinerary of everyone interested in history, architecture, or the arts. It is a beautiful example of Gothic architecture. This was the first of the Best 10 things to do in Cadiz.
Book now: Cádiz: Roman Theatre, Cathedral, and Tavira Tower Tour
---
2. Explore the Roman Theater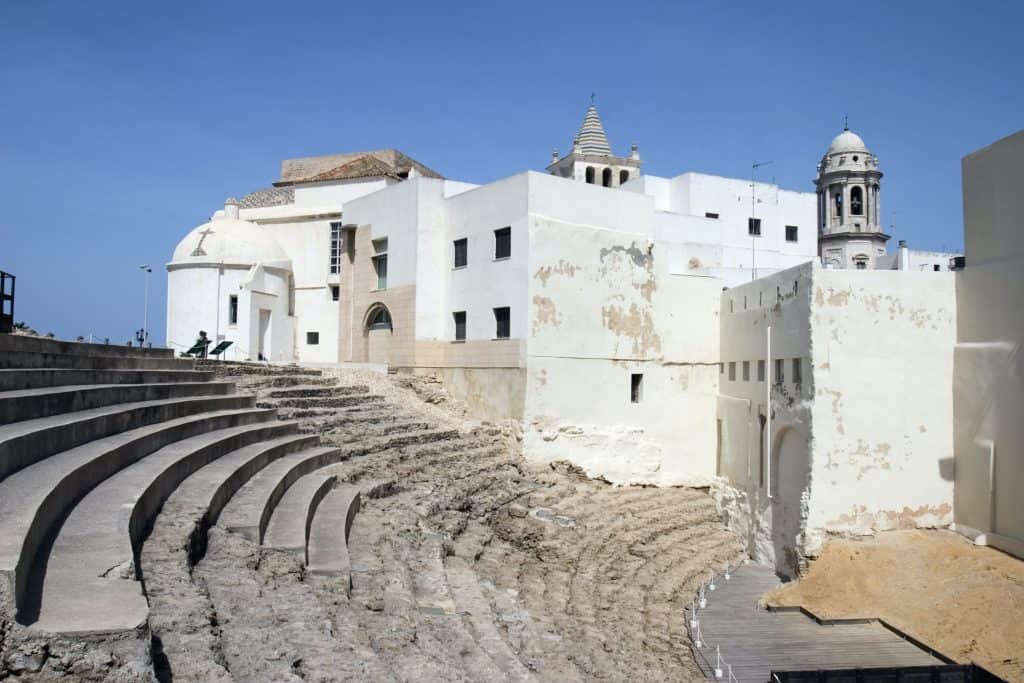 Alternatively known as the Teatro Romano de Cadiz. Built-in the first century AD, it is one of the best-preserved Roman theatres. The multipurpose theatre hosted various events, from stage productions and concerts to social gatherings. According to estimates, it has a storied past stretching back more than 400 years and a seating capacity of almost 6,000.
There may be a museum chronicling the city of Cadiz and its theatre. Visit the museum by visiting the city's history and current culture. The Roman Theater is a must-see for anybody in Cadiz interested in history, architecture, or the performing arts. This was the second of the Best 10 things to do in Cadiz.
---
3. Stroll along the beach
There is a museum there detailing the history of Cadiz and the theatre. Visit the museum better to comprehend the past and present of the city. Whether in Cadiz for the record, architecture, or theatre, the Roman Theater is not to be missed.
La Caleta: a little, protected beach in the centre of town popular with both inhabitants and visitors. Apart from being a lovely place to swim and sunbathe, there are various good local eateries and bars within walking distance.
At Playa de la Victoria, a big sandy beach just east of the city centre, you can see people from all walks of life. You can swim, lay out in the sun, and play beach sports at this beach. There are also bathrooms and places to change.
Playa de la Punta del Camarinal is a remote beach on the Mediterranean's western coast. Surfers and beachgoers searching for peace will like this location. Relax and enjoy the gorgeous views at this hidden gem.
A blanket, sunscreen, and a hat are all you need to have a great day at Cadiz's beaches. Cadiz has beautiful, clean beaches with many amenities, including changing rooms, restrooms, and food and drink sellers. This was the third of the Best 10 things to do in Cadiz.
Available activities:
---
4. Visit the Castillo de San Sebastian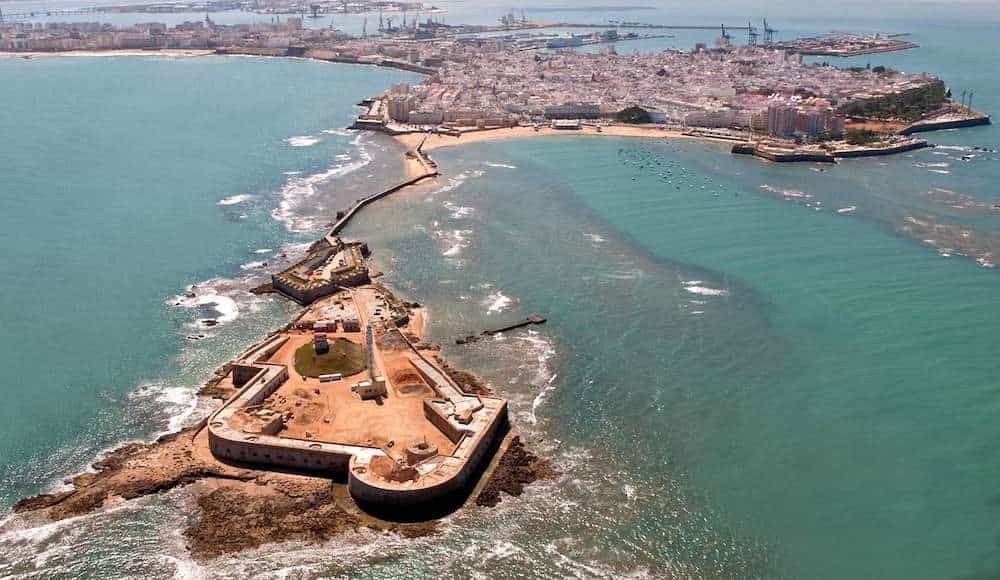 On Spain's southwest coast, not far from the city of Cadiz, sits the spectacular stronghold known as the Castillo de San Sebastian. Awe-inspiring region vistas may be seen from its vantage point atop the hill.
The stronghold has existed since the sixteenth century. It is hence filled with history. Over the years, it has functioned as a fort, a palace, and a palace for defence. As a result, it now attracts a continuous flow of tourists, and its preservation serves as a sad reminder of the city's illustrious past.
Visit the castle while it is still available to the public. Some tours are reasonably priced. In addition, the court offers historical information and breathtaking views of Cadiz and its environs.
The castle is not just historically and culturally significant, but it is also a stunning architectural icon. It has elegant outside elements like arched windows and lovely balconies, as well as equally attractive internal features like spacious hallways and rooms.
Every visitor to Cadiz interested in history and architecture or wants to take in the beautiful scenery should make time to visit the Castillo de San Sebastian. This was the fourth of the Best 10 things to do in Cadiz.
---
5. Take a boat tour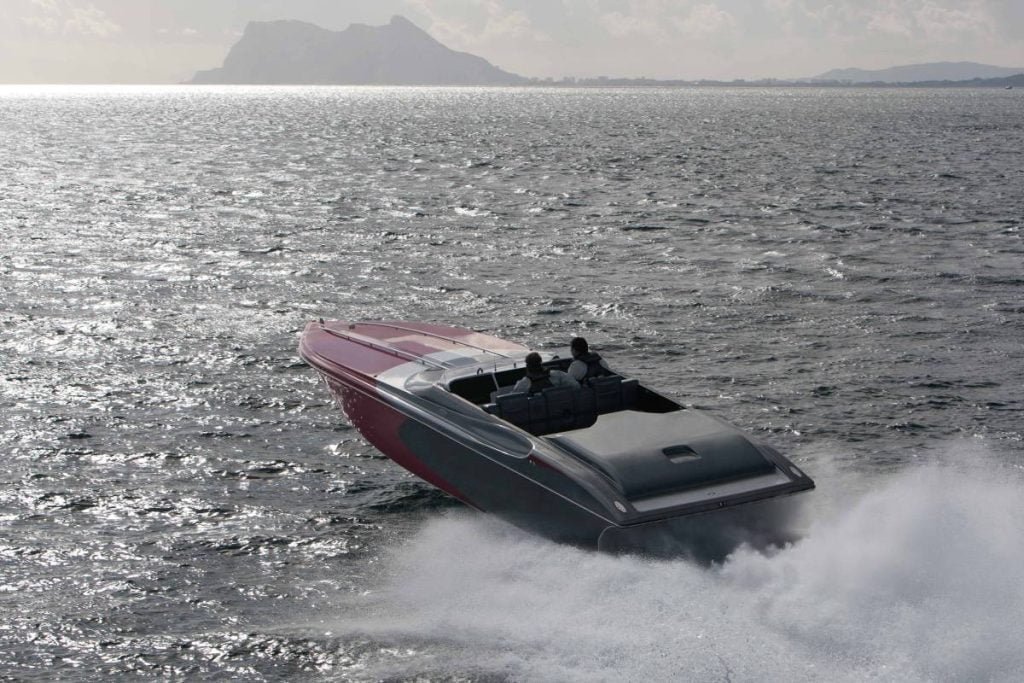 Some of the boat tours available in Cadiz include:
Trips for sightseeing: From the sea, sail along Cadiz's coast to take in the city's stunning beaches, coves, and other wonders. With yachts or small boats, these journeys frequently last several hours.
Sunset cruises: Tourists who want to witness the sunset over the water frequently take sunset cruises. These cruises offer live performances, wine, champagne, and other delightful extras.
Fishing trips: Fans of fishing may charter boats and head out to sea, hoping to reel in a wide range of fish. These excursions often take a whole day and are only available on bigger boats.
Diving tours: If you're interested in trying it out, several boat cruises will take you to some of the region's best diving sites. On these trips, smaller boats are used, and occasionally equipment rental and instruction are included.
The Atlantic Ocean and the magnificent coastline of Cadiz are sure to wow on any boat tour. This was the fiveth of the Best 10 things to do in Cadiz.
Water activities:
---
6. Explore the local food scene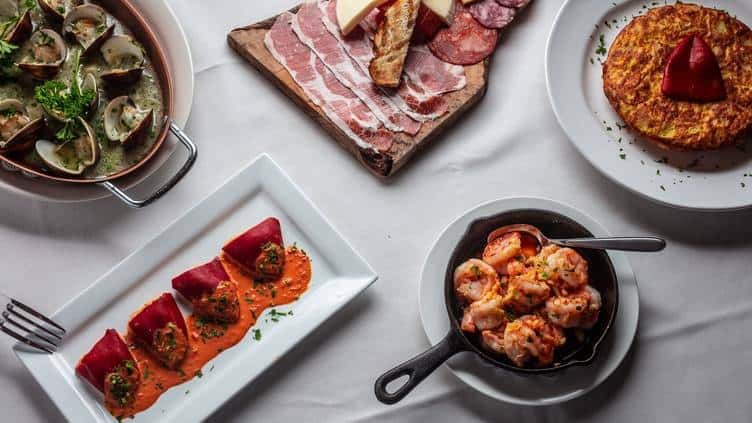 Eat delicious seafood specialities from Cadiz at the top restaurants and cafés in the city. It goes without saying that the cuisine of Cadiz is of the highest calibre, from savoury seafood stew to juicy fried fish. To experience the most outstanding regional food, visit these must-see venues in the city:
Mercado Central: More than a thousand stalls, from local vegetables and meat to seafood, are housed in the city's centre's stunning Art Nouveau Mercado Central. Try some of the regional cuisine and specialities.
La Taberna del Puerto: is a well-known eatery in the city's centre, serving traditional Andalusian dishes with a seafood emphasis. The establishment is renowned for its outstanding paella and other meals and has a rustic, cosy atmosphere.
El Faro de Cadiz is a must-go-to seafood restaurant with a carefree beach feel!
A coastal restaurant called El Faro de Cadiz is well known for its delectable seafood specialities. Several options are available, including grilled fish, seafood stew, and crispy fried calamari. This location is perfect for a relaxed lunch or dinner because of the laid-back and beachy atmosphere. Therefore, benefit from the chance to eat at El Faro de Cadiz and enjoy the most incredible seafood in the vicinity!
La Marinera: is a well-known seafood restaurant that serves traditional Andalusian delicacies, including fried fish and seafood stew. It is in the historic district. The restaurant is famous for its exquisite cuisine and friendly, welcoming atmosphere.
Cadiz's local eating scene caters to various tastes and budgets, with options ranging from quick bites to fine dining. This was the sixth of the Best 10 things to do in Cadiz.
Book Best (Food)Tapas Tours in Cadiz:
---
7. Visit the Mercado Central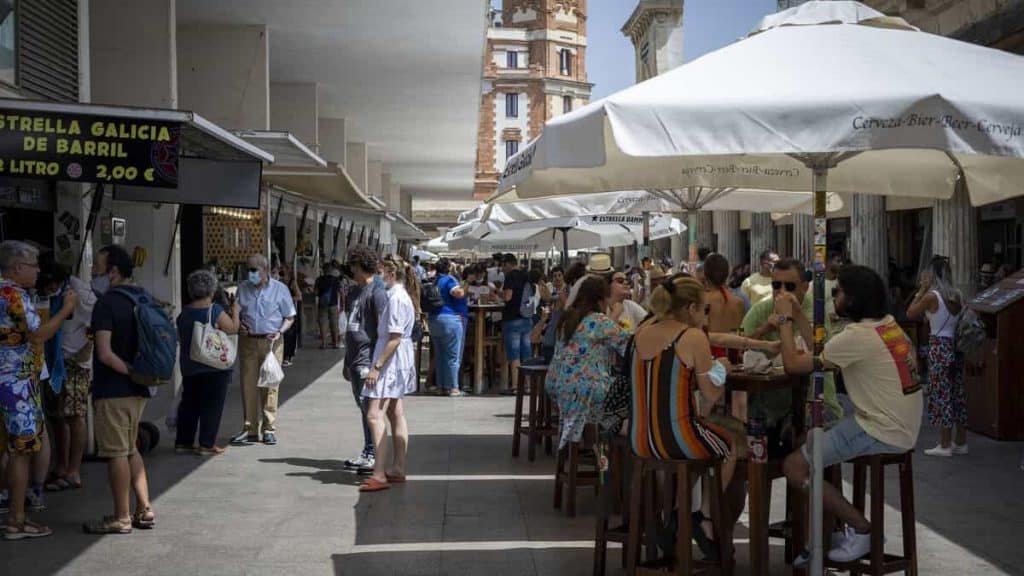 In Cadiz, Spain's southern coast is where you can find the gorgeous Mercado Central, often known as the Central Market. There are over a thousand vendors, making it a fantastic spot to sample something novel and distinctive from the regional fare.
Early in the 20th century, the lovely building that houses the market was built. It is today a popular tourist site and a tangible representation of the city's rich history and contemporary culture. It accepts all guests throughout its usual business hours. It is free to enter the market, browse the vendors, and try fresh fruit, meat, and seafood.
In addition to its gastronomic options, Mercado Central is a terrific location to learn more about regional customs and culture. Local business owners operating many kiosks are glad to talk about their goods and the regional culinary scene.
Any trip to the city must involve a stop at Mercado Central, whether you're a gourmet eager to try regional specialities or a history buff interested in Cadiz's culture. This was the seventh of the Best 10 things to do in Cadiz.
---
8. Take a trip to the nearby beaches
Cadiz is bordered by several stunning beaches that are easily accessible by car. Among the finest neighbouring beaches to visit are:
Conil de la Frontera is known for its magnificent dunes and crystal-clear waters. It is located west of Cadiz and provides a breathtaking backdrop against which to unwind and enjoy the warm Mediterranean sun—families and beachgoers of all ages like this city.
El Puerto de Santa Maria is a lovely beach village east of Cadiz renowned for its superb sands, rich historical structures, and delectable seafood. Family and beachgoers of all ages frequent the city, which is a beautiful place to relax and enjoy the Mediterranean sun.
Novo Sancti Petri is a stunning beach town south of Cadiz famed for its expansive, sandy beaches and crystal-clear seas. A terrific spot to unwind and take in the Mediterranean sun, the resort is well-liked by families and beachgoers of all ages.
You may enjoy the adjacent beaches in Cadiz with a towel, sunscreen, and a hat if you remember to bring them. The beaches in the area are clean and well-kept, and several services are accessible, including toilets, changing places, and food and beverage vendors. Thus, if you're ever in Cadiz, Spain, take advantage of the city's beach. This was the eighth of the Best 10 things to do in Cadiz.
---
9. Visit the Museo de Cadiz
The Museo de Cadiz is located on Spain's southern coast in Cadiz. This magnificent 18th-century structure today houses artefacts and exhibitions that chronicle the story of Cadiz and its surroundings.
Several sections of the museum highlight various facets of local heritage and history. Exhibits at the galleries include:
The Archaeology Gallery houses a collection of antique pottery, tools, and jewellery used in the area in the past. The history of Cadiz and the region may be learned in great detail there.
The Fine Arts Gallery displays regional artists' paintings, sculptures, and more. In addition, studying the works of local artists might provide insight into the local art scene.
Several artefacts examine regional customs and practices in the Ethnographic Gallery. It is a great place to learn more about the traditions and way of life of the people living in Cadiz and the surrounding area.
There is a nominal entrance fee when the museum is free. But you may also take advantage of free guided excursions. Visit the Museo de Cadiz if you enjoy art, museums, or culture.
---
10. Go shopping
Cadiz is a fantastic shopping destination, with various stores, marketplaces, and boutiques selling anything from local handicrafts to high-end couture. Following are some retail locations in Cadiz:
Mercado Central: Beautiful Art Nouveau buildings house over a thousand vendors offering everything from fresh fruit and vegetables to freshly caught seafood at the Mercado Central. In addition, ceramics, jewellery, and other handiwork are popular as souvenirs and presents.
Calle Ancha: Calle Ancha is a well-known shopping street that is home to a variety of retailers, including apparel boutiques, gift shops, and bookstores. It is situated in the city's historic centre. From regional handicrafts to designer clothing, it is a terrific area to find a variety of goods.
The city's hub, Plaza de la Merced, is also a well-known shopping district with many shops. From apparel and accessories to home goods and gifts, you may get everything there.
El Corte Ingles, a famous department store chain recognized for its extensive selection of apparel, electronics, and home products, is Centrally located in the city. It's fantastic that you may potentially find goods made by both local and foreign companies.
In Cadiz, you may discover everything you're searching for to fit your tastes and budget. This was the last one from the Best 10 things to do in Cadiz.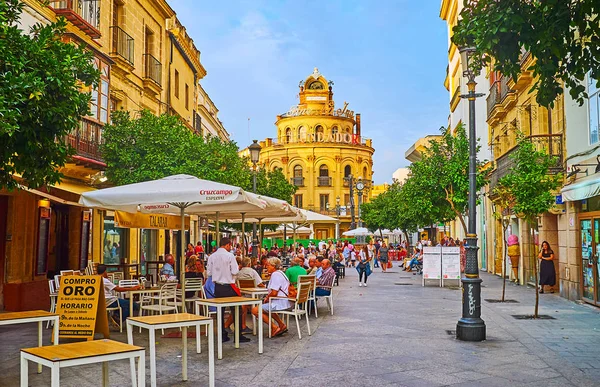 ---
Each traveller to Spain should visit Cadiz because of the city's wealth of attractions. And remember to add this stop to your future trip itinerary.