Seville, with its rich history, stunning architecture, and vibrant culture, is a city that captures the hearts of travelers worldwide. But beyond the city's boundaries lies a treasure trove of day-trip destinations that offer a unique glimpse into the diverse beauty of southern Spain. From charming villages to natural wonders, these unforgettable day trips from Seville will surely make your vacation an enriching and memorable experience.
---
---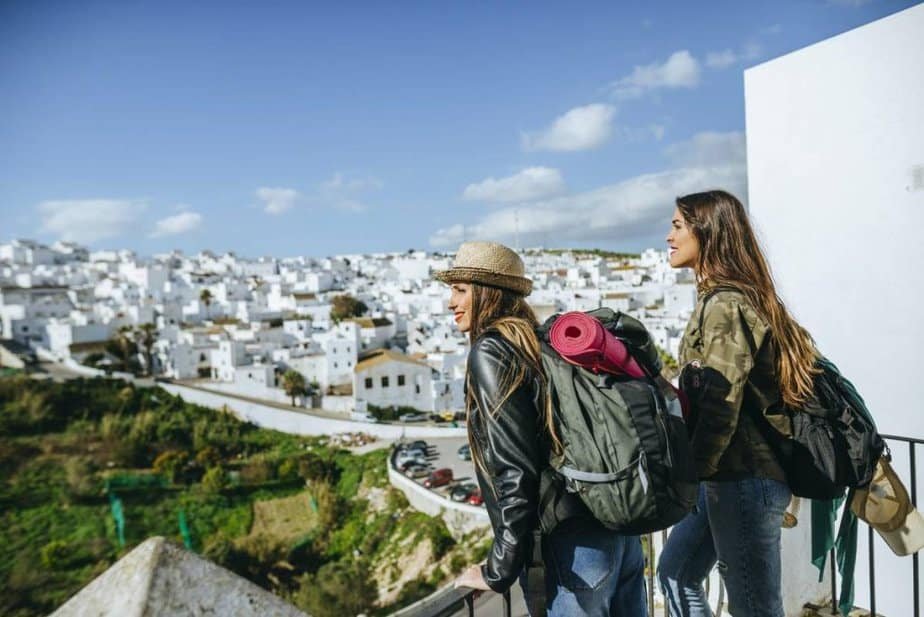 Table of Contents
---
Introduction
Seville's central location in Andalusia makes it a perfect hub for day trips to explore the wonders beyond the city. Each destination promises a unique experience, whether you're interested in history, nature, or cultural immersion. Pack your sense of adventure and get ready to embark on a series of unforgettable day trips!
---
Carmona: A Journey Back in Time
Just a short drive from Seville, Carmona welcomes you with its well-preserved Roman heritage and medieval charm. Wander through cobblestone streets, visit the impressive Carmona Cathedral, and explore the Roman necropolis. The stunning views from the Parador de Carmona are a treat for photography enthusiasts.
Is Carmona easily accessible from Seville?
Yes, Carmona is conveniently located just a short drive from Seville, making it an ideal destination for a day trip. You can easily reach this charming town and immerse yourself in its historical ambiance.
What are the must-see attractions in Carmona?
When visiting Carmona, explore the stunning Carmona Cathedral, a masterpiece of Gothic-Renaissance architecture. Additionally, don't miss the opportunity to wander through the ancient Roman cemetery, where you can witness the city's rich history firsthand.
Can I capture great photographs in Carmona?
Absolutely! One of the best spots for capturing beautiful photographs is the Parador de Carmona, a luxurious hotel with breathtaking views of the surrounding landscape. Whether you're an amateur photographer or a seasoned pro, you'll find plenty of inspiration here.
---
The Enchanting Alhambra Palace in Granada
A slightly longer journey takes you to Granada, home to the iconic Alhambra Palace. This masterpiece of Islamic architecture is a testament to Spain's Moorish history. Marvel at the intricate tilework, tranquil gardens, and exquisite palace rooms. Book your tickets in advance to ensure a chance to witness this enchanting palace.
Why is the Alhambra Palace so famous?
The Alhambra Palace is world-famous for its unparalleled beauty and intricate Islamic architecture. It's a testament to the rich cultural history of Andalusia and offers a captivating glimpse into the region's past.
Should I book tickets in advance for the Alhambra?
Absolutely. The Alhambra is a top-rated attraction, and tickets sell quickly, especially during peak tourist seasons. Booking your tickets in advance ensures you'll have the opportunity to explore this mesmerizing palace complex. Buy here: Granada: Alhambra & Nasrid Palaces Fast-Track Ticket.
What's unique about the Alhambra's design?
The Alhambra's design is a stunning blend of Islamic and Moorish architectural styles. The intricate tilework, delicate stucco decorations, and serene gardens create an atmosphere of beauty and tranquility that's genuinely one of a kind.
---
Ronda: Where Cliffs and Culture Converge
Perched on cliffs overlooking El Tajo Gorge, Ronda offers breathtaking views and a blend of cultures. Visit the historic bullring, explore the charming old town, and take in the awe-inspiring Puente Nuevo bridge. Ronda's unique position creates a memorable backdrop for your day trip.
What's unique about Ronda's location?
Ronda's location on the edge of El Tajo Gorge offers breathtaking panoramic views of the surrounding landscape. The dramatic cliffs and the Puente Nuevo bridge, which spans the gorge, make Ronda a unique and picturesque destination.
Is the Puente Nuevo bridge accessible for visitors?
Yes, the Puente Nuevo bridge is accessible to visitors and is one of Ronda's most iconic landmarks. You can walk across the bridge to enjoy spectacular views of the gorge below and the surrounding countryside.
Can I learn about Ronda's bullfighting history?
Absolutely. Ronda has a deep-rooted history in bullfighting, and its historic bullring, the Plaza de Toros de Ronda, is one of the oldest in Spain. Exploring the bullring and its museum provides insights into the city's bullfighting heritage and its significance in Spanish culture.
---
Cádiz: Sun, Sea, and Sherry
For a dose of sun and sea, head to Cádiz. This coastal gem boasts golden beaches, a lively atmosphere, and a rich maritime history. Explore the old town's narrow streets, savor delicious seafood, and learn about the city's importance as a historic port. Don't forget to try the local sherry!
What makes Cádiz a great coastal destination?
Cádiz boasts a stunning coastline with golden sandy beaches and a lively maritime atmosphere. Its rich history as a port city is reflected in its vibrant culture and diverse attractions.
Is Cádiz known for any culinary specialties?
Cádiz is renowned for its delectable seafood cuisine. Be sure to indulge in fresh seafood dishes like fried fish, paella, and the famous local dish "pescaíto frito."
Are there opportunities to learn about sherry production?
Indeed, Cádiz is a hub for sherry production, and you can take guided tours of traditional sherry bodegas. Learn about the unique production process and sample various exquisite sherry wines.
---
The Breathtaking Sierra Nevada National Park
Nature enthusiasts will find paradise in the Sierra Nevada National Park. A haven for outdoor activities, this park offers hiking, skiing (in season), and birdwatching amidst stunning alpine landscapes. Mulhacén, the highest peak in mainland Spain, beckons the adventurous to conquer its heights.
Disclaimer: All these tours start from Granada. To get to Granada, rent a car, take a bus, or use BlaBla Car service.
What activities can I enjoy in Sierra Nevada National Park?
Sierra Nevada National Park offers a wide range of activities for outdoor enthusiasts. You can embark on scenic hikes, explore lush forests, and enjoy skiing and snowboarding on its snowy slopes in the winter months.
Is the ascent to Mulhacén peak challenging?
Reaching the summit of Mulhacén, the highest peak in mainland Spain, can be challenging and requires good physical fitness. However, the awe-inspiring views from the top make it a rewarding endeavor.
Can I experience both nature and adventure in the park?
Absolutely. The park's diverse landscapes provide the perfect backdrop for various outdoor adventures, from hiking and mountaineering to wildlife spotting and enjoying the serene natural beauty.
---
Jerez de la Frontera: Exploring Sherry and Horses
Jerez de la Frontera invites you to experience two of its finest exports: sherry and Andalusian horses—tour sherry bodegas to learn about the production process and enjoy tastings. Then, witness a mesmerizing equestrian show showcasing these magnificent animals' grace and skill.
What's unique about Jerez de la Frontera?
Jerez is renowned for its dual identity: it's a hub for both sherry production and the breeding of Andalusian horses. This combination of fine wine and magnificent horses creates a distinct cultural experience.
Can I learn about sherry production in Jerez?
Absolutely. Jerez is famous for its bodegas, where you can take guided tours to learn about the intricate process of producing sherry wines, from the cultivation of grapes to the aging process.
What can I expect from an Andalusian horse show?
In Jerez, you can witness breathtaking Andalusian horse shows that showcase the grace and elegance of these beautiful creatures. These shows often incorporate traditional equestrian skills and flamenco music.
---
Córdoba: Where History and Architecture Unite
The historical city of Córdoba, once a center of Islamic culture, presents a captivating blend of history and architecture. The Mezquita-Catedral, a mosque turned cathedral, symbolizes this fusion. Explore the Jewish Quarter, cross the Roman Bridge, and immerse yourself in the rich tapestry.
What's the significance of Córdoba in history?
Córdoba was once a thriving center of Islamic culture and learning during the medieval period. Its rich history is evident in the architectural wonders that still stand today.
What's the Mezquita-Catedral?
The Mezquita-Catedral is a prime example of the city's cultural fusion. Originally a mosque, it was later converted into a cathedral. Its unique architecture blends Islamic and Christian influences.
What else is worth exploring in Córdoba?
Aside from the Mezquita-Catedral, explore the historic Jewish Quarter, wander across the picturesque Roman Bridge, and soak in the vibrant ambiance of Córdoba's streets.
---
The Picturesque White Village of Mijas
Nestled in the hills overlooking the Mediterranean, Mijas enchants with its white-washed buildings and stunning views. Stroll through the charming streets, enjoy local crafts, and take a donkey taxi ride for a unique experience. Mijas captures the essence of traditional Andalusian life.
Disclaimer: All these tours start from Malaga or Mijas. To get to Mijas, rent a car, take a bus, or use BlaBla Car service.
What's the charm of Mijas?
Mijas is a quintessential Andalusian white village perched on a hilltop with stunning views of the Mediterranean. Its white-washed buildings and narrow streets exude a traditional and charming atmosphere.
What's a donkey taxi ride?
Mijas offers a unique experience: donkey taxi rides. Hop on a donkey-drawn carriage to explore the village in a traditional and eco-friendly way, immersing yourself in its authentic ambiance.
What can I buy as souvenirs in Mijas?
Mijas is known for its local crafts, including ceramics, pottery, and handmade textiles. These make for beautiful souvenirs that reflect the village's artistic heritage.
---
Gibraltar: Where Europe and Africa Meet
Embark on a journey to the iconic Rock of Gibraltar, where history and nature collide. Explore the rock's caves and tunnels, meet the Barbary macaques that call it home, and enjoy panoramic views from the summit. With its strategic location, Gibraltar offers a glimpse of two continents.
Why is Gibraltar unique?
Gibraltar is a British Overseas Territory with a fascinating blend of cultures due to its strategic location at the crossroads of Europe and Africa.
What's the significance of the Rock of Gibraltar?
The Rock of Gibraltar is an iconic limestone formation that offers panoramic views of the Mediterranean Sea. It's also home to a population of Barbary macaques, the only wild monkeys in Europe.
Can I explore the rock's caves and tunnels?
Absolutely. The rock features a network of caves and tunnels, including the Great Siege Tunnels and St. Michael's Cave, which hold historical and geological importance.
---
Hiking the Caminito del Rey
Thrill-seekers will relish the adventure of hiking the Caminito del Rey. This cliffside path provides exhilarating views of the El Chorro Gorge and turquoise waters below. With safety measures in place, you can experience the stunning beauty of the landscape with an adrenaline rush.
Is the Caminito del Rey suitable for all hikers?
While the Caminito del Rey offers stunning views, it's known for its narrow pathways and heights, making it more suitable for experienced hikers and those comfortable with heights.
What's the highlight of the hike?
The highlight is the breathtaking El Chorro Gorge, where you'll traverse along the cliffside pathway. The views of the turquoise waters below and the dramatic landscape are genuinely awe-inspiring.
Are safety measures in place for the hike?
Yes, safety measures have been implemented to ensure a secure hiking experience. Visitors are provided with helmets and harnesses, and the pathway is well-maintained.
---
The Mystique of the Caves in Nerja
Nerja's remarkable caves, a hidden underground world of stalactites and stalagmites, await your exploration. These vast caverns hold chambers of otherworldly formations. The highlight is the Concert Hall, known for its remarkable acoustics. Visiting Nerja's caves is a journey into the Earth's artistic marvels.
Disclaimer: All these tours start from Nerja. To get to Nerja, rent a car, take a bus, or use BlaBla Car service.
Why are the Nerja Caves popular?
The Nerja Caves are famous for their stunning stalactite and stalagmite formations, creating a mesmerizing underground world. The acoustics in the Concert Hall are particularly remarkable.
How were the caves discovered?
The caves were accidentally discovered by a group of young locals in 1959. Their beauty and archaeological significance have since drawn visitors from around the world.
Can I explore the caves on my own?
No, guided tours are the only way to explore the Nerja Caves. Knowledgeable guides provide insights into the caves' history, geology, and the cultural importance of the archaeological findings.
---
Conclusion
Seville's proximity to these remarkable destinations allows travelers to embark on unforgettable day trips that cater to diverse interests. Whether captivated by history, enticed by nature, or eager to experience local culture, the surrounding areas have something magical to offer.
---
Frequently Asked Questions
Is it possible to visit these destinations year-round?
Yes, most of these destinations can be enjoyed throughout the year, although weather preferences may vary.
Are guided tours available for these day trips?
Guided tours are available for all these destinations, offering insightful information and hassle-free exploration.
Are these day trips suitable for solo travelers?
These day trips offer diverse experiences that cater to solo travelers, providing opportunities to explore and connect with the local culture.
Can I find local cuisine and restaurants in these destinations?
Yes, each destination boasts culinary specialties and local restaurants where you can savor authentic flavors.
Are there accommodations available in these day trip destinations?
While some destinations offer accommodations, many are easily accessible as day trips from Seville, allowing you to return to the city for lodging.
Are English-speaking guides available on the guided tours?
Yes, most guided tours in these destinations provide English-speaking guides who offer informative insights into the history and culture of the area.
Can I combine multiple-day trips into a longer itinerary?
You can create a multi-day itinerary by combining several day trips to experience a broader spectrum of Andalusia's beauty.