Travellers to Spain may be torn between two popular destinations: Seville and Barcelona. Choosing between the two cities is challenging because each has unique features and attractions. This essay will help you choose between Seville and Barcelona by contrasting their cultural offerings, historical significance, culinary delights, and exciting nightlife.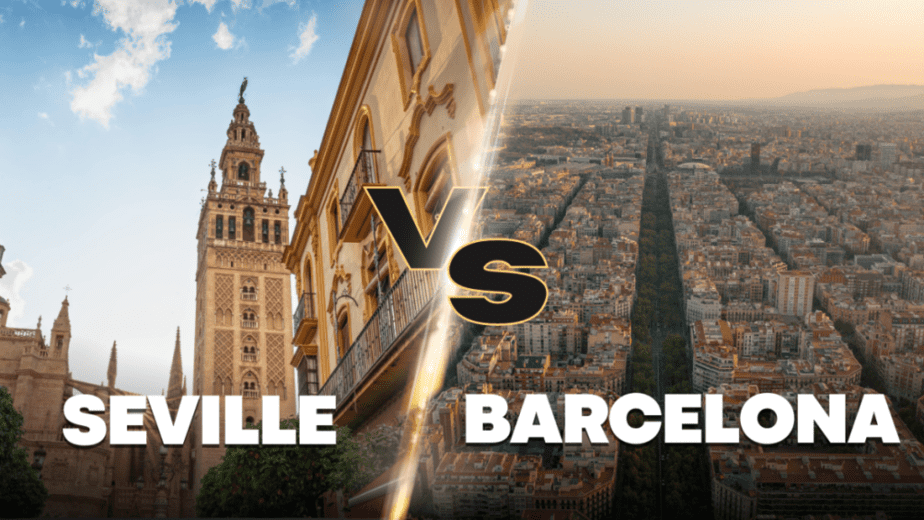 ---
Table of Contents
---
Short Answer
| | | |
| --- | --- | --- |
| City | Pros | Cons |
| Seville | Rich history and culture, beautiful architecture, great food and drink, and less crowded and hectic than Barcelona. | Limited beaches and coastline, hot and humid summers, limited nightlife. |
| Barcelona | Stunning architecture, vibrant nightlife, beautiful beaches, excellent food and drink, and many family-friendly activities. | Crowded and touristy, higher prices and pickpocketing can be an issue. |
It can be difficult to decide where to go in Spain because of all the variety. Nonetheless, two of the most visited cities in Spain are Seville and Barcelona. While Barcelona is well-known for its art, beaches, and nightlife, Seville is renowned for its historical significance, architectural beauty, and flamenco dancing. Which option should you pick, then? Permit me to zoom in a bit closer.
---
Culture and History
The histories of both Seville and Barcelona are very extensive. The beautiful Alcazar Castle in Seville is a UNESCO World Heritage site and a staple in Hollywood productions. Flamenco, an integral aspect of Spanish culture, was born in the city. In contrast, Barcelona has become famous for its artistic and architectural achievements. Sagrada Familia and Park Guell are just two of the many Antoni Gaudi creations that can be found in this city.
---
Food and Drink
Seville and Barcelona both boast a wide variety of restaurants serving the excellent Spanish cuisine for which Spain is famous. Tapas and other tiny dishes of cuisine are a speciality in Seville. Orange trees found all over the city are another point of pride. On the other hand, seafood is a speciality of Barcelona. The town's proximity to the Mediterranean means that seafood is readily available.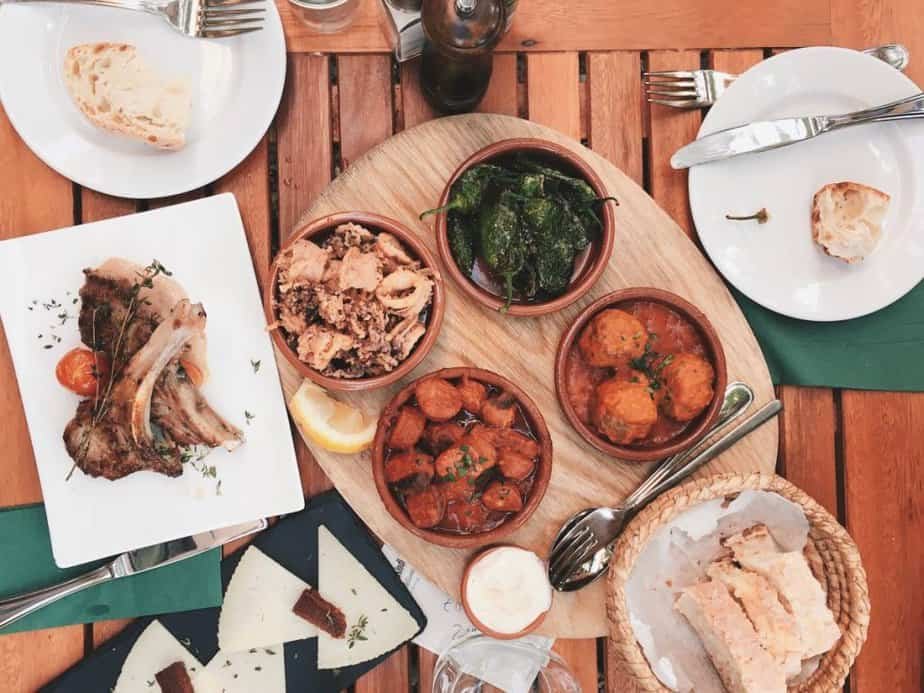 ---
Nightlife
Barcelona, an urban centre that experiences a perpetual state of wakefulness, offers a vibrant nightlife replete with numerous drinking establishments, dancing locales, and eateries that operate well into the early morning hours. In contrast, Seville's nocturnal entertainment scene is more laid-back, focusing on the city's long-established flamenco performances that can be observed in many of its drinking and eating establishments.

---
Beaches
If you want a beach vacation, Barcelona is where you should go. The city's many Mediterranean shore attractions are Barceloneta Beach and Mar Bella Beach. Yet, there are no beaches near Seville because of the city's location inland.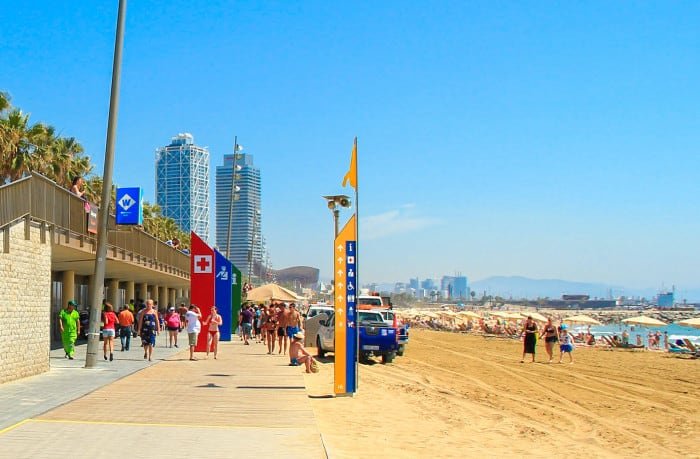 ---
Weather
Although Spain is known for having a mild temperature, the conditions might change depending on your location. For instance, Sevilla, in southern Spain, experiences sweltering summers with highs of up to 40°C. In contrast, Barcelona experiences milder summers with average highs of roughly 25°C.
---
Is Seville or Barcelona cheaper?
Sevilla typically costs less than Barcelona in terms of cost. In Seville, lodging, food, and beverages are less expensive than in Barcelona. Yet, there are now more reasonably priced options in Barcelona than there once were, making it still viable to travel there on a tight budget.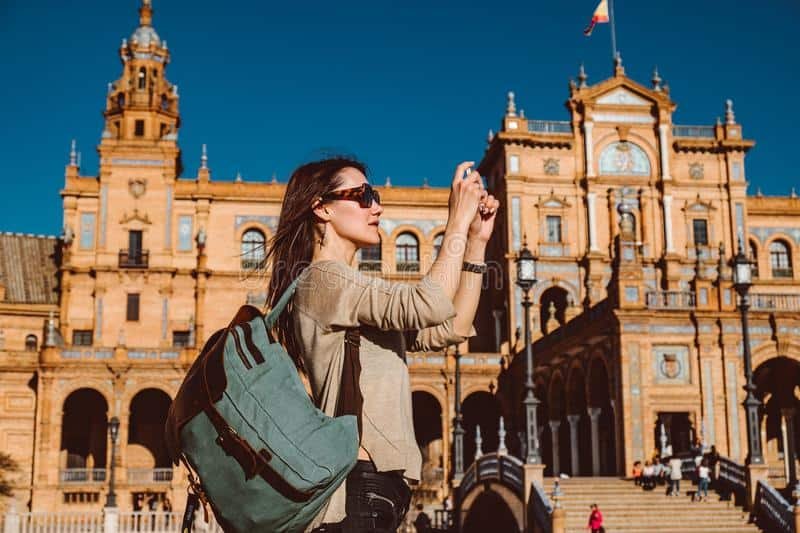 ---
Accessibility
Both Seville and Barcelona are well-connected cities that are easy to get to. Seville has its own airport, while Barcelona has two airports. Both towns have sound public transportation systems, with buses, trains, and metros.
---
Conclusion
Which city, Seville or Barcelona, would you recommend? The answer is conditional on your desired vacation experience. If you want to learn about and immerse yourself in Spanish history, culture, and customs, Seville is the place to go. Conversely, Barcelona is the place to go if you're interested in art, architecture, beaches, and lively nightlife. Of course, if you had the time and money, you could see both cities!
---
Best things to do in Seville
---
Best things to do in Barcelona
---
FAQs
Is Seville or Barcelona more crowded?
Barcelona is generally more crowded than Seville, especially during peak tourist season.
Which city is better for families?
Both cities are family-friendly, but Barcelona may be a better option as it has more activities and attractions geared towards children.
Is it easy to get around Seville and Barcelona without a car?
Yes, both cities have good public transportation systems that make it easy to get around without a car.
Is it safe to travel to Seville and Barcelona?
Yes, both cities are generally safe for tourists. However, as with any city, it's important to take precautions and be aware of your surroundings.
What is the best time of year to visit Seville and Barcelona?
The best time to visit both cities is in the spring (March to May) and fall (September to November) when the weather is mild and the crowds are smaller.