The Costa del Sol is the southernmost Mediterranean coast in Spain, stretching from Malaga to the Strait of Gibraltar. Translated into English, the name of this resort region means "sun coast". 
The resorts of the Costa del Sol are considered the most prestigious and fashionable on the entire Spanish coast. Many celebrities, aristocrats, and owners of large companies have chosen the Costa del Sol as a place for their residences. Here, picturesque and clean beaches stretch for many kilometres. Throughout the coastal region, you can feel the atmosphere typical of Andalucia, considered one of the richest in culture and history of autonomies in Spain. It has a unique flavour due to the customs and traditions preserved for centuries.
The climate is mild and pleasant, with more sunny days per year than in neighbouring Spain. The upshot is a longer extended swimming season on the Costa del Sol than in other prominent Spanish holiday locations.
It is simple to visit other exciting places in Andalusia after a stay at one of the Costa del Sol resorts. It will make you feel like an explorer in Spain once again.
---
Cities and Attractions
---
Malaga, Costa del Sol
Because of its closeness to various sites of historical importance as well as its beautiful natural surroundings and beaches, Malaga, the province capital, is a well-liked holiday destination.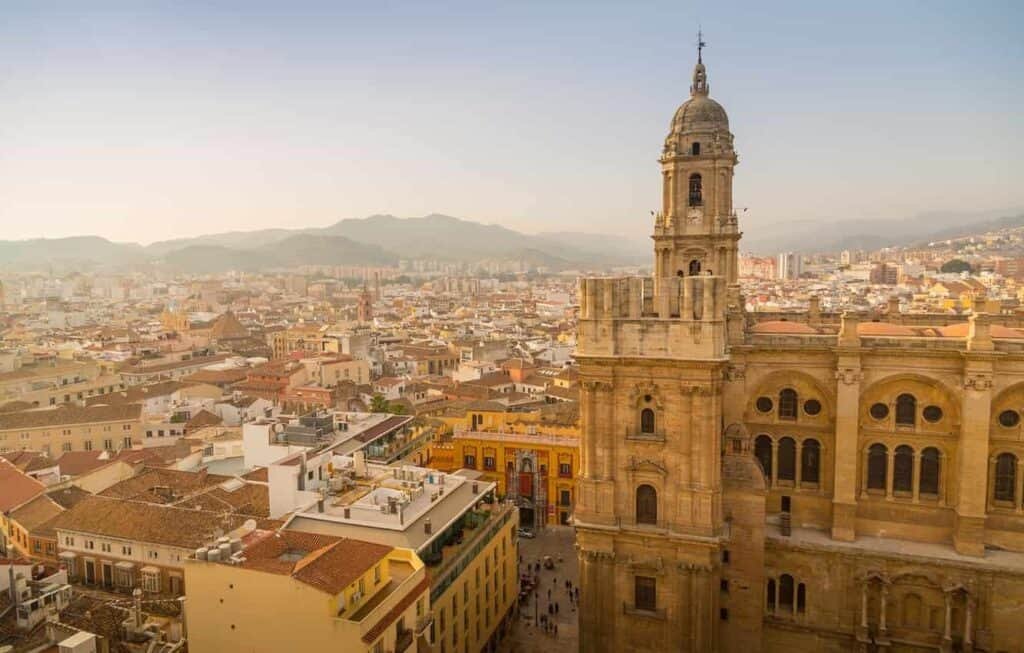 Here are 3 Tours & Activities to do in Malaga:
---
Located just a short distance north of Malaga, Montes de Malaga Park is one of Spain's most well-known protected areas. Its over 5,000 hectares of the property are found in spectacularly beautiful areas replete with mountains, rivers, and streams. The park's flora and animals, however, are its greatest asset. Somewhere about 400 plant species may be found here, along with 27 animal species, 90 bird species, eight amphibian species, and 19 reptile species, including the chameleon, which has unfortunately become endangered in the Andalucian region.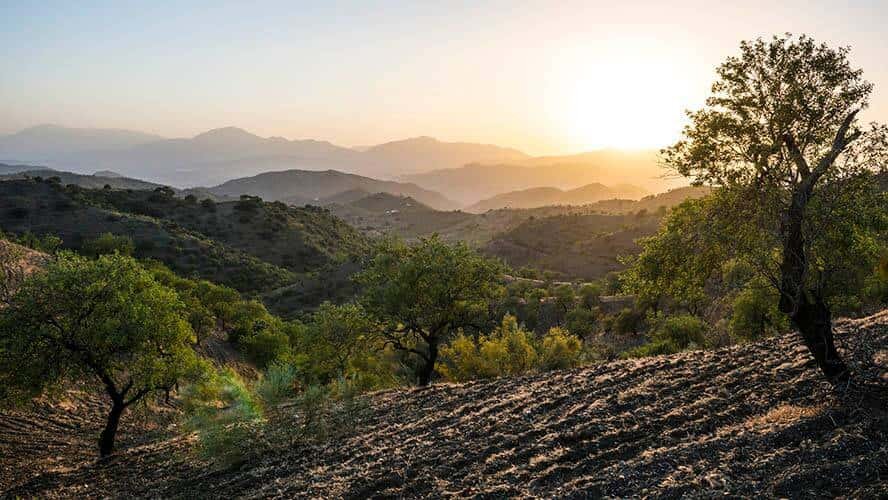 Book now: Málaga: 3-Hour E-Bike Tour of Montes de Malaga Natural Park
---
Park La Sierra de las Nieves, sometimes known simply as La Sierra de las Nieves, is another beautiful national park near Malaga that is home to a diverse array of flora and fauna.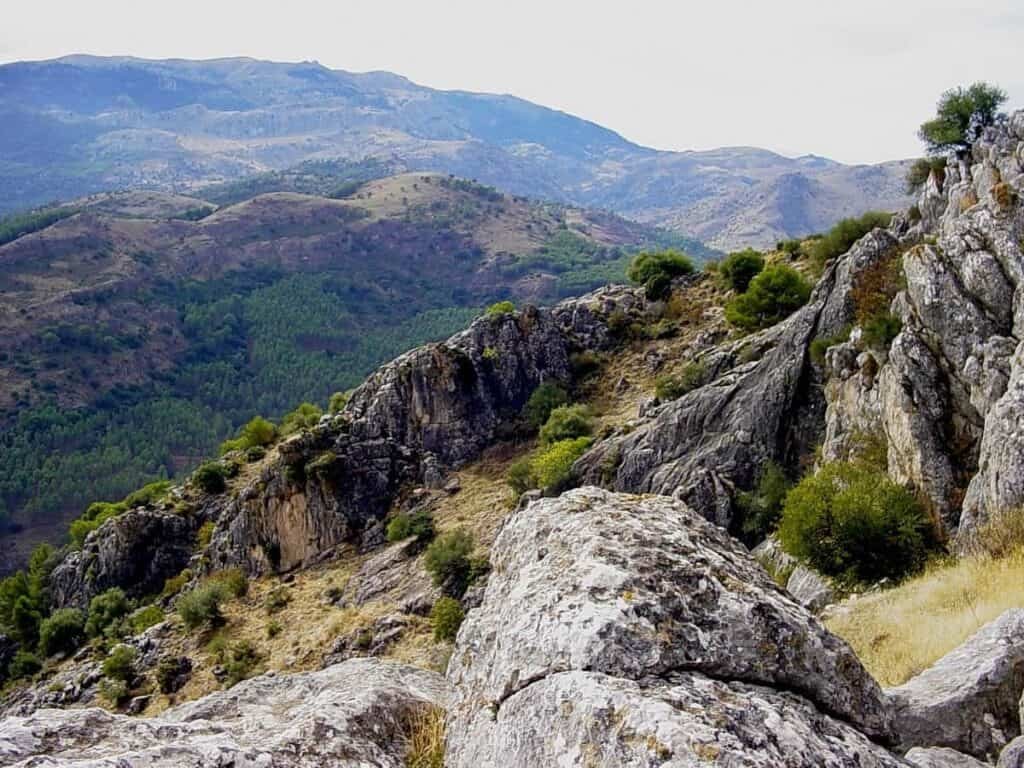 ---
Marbella, Costa del Sol
Marbella - a resort located 60 km from Malaga, is considered the pearl of the Costa del Sol. This is the most luxurious and fashionable resort in Spain and throughout Europe, which strikes the eye with the beauty of its gardens and parks. Sandy beaches of excellent beauty stretch along the entire promenade, surrounded by palm trees from the side of the city. This beautiful city attracts the attention of many celebrities, aristocrats, and influential businessmen who buy luxury villas here. Among them: were members of the royal family, American TV stars, and even Arab sheikhs.
Like many resort towns in Spain, Marbella is divided into two parts: the old city and the modern one. However, the architecture of modern buildings in Marbella did not violate but even harmoniously complemented the ensemble of the old part of the city.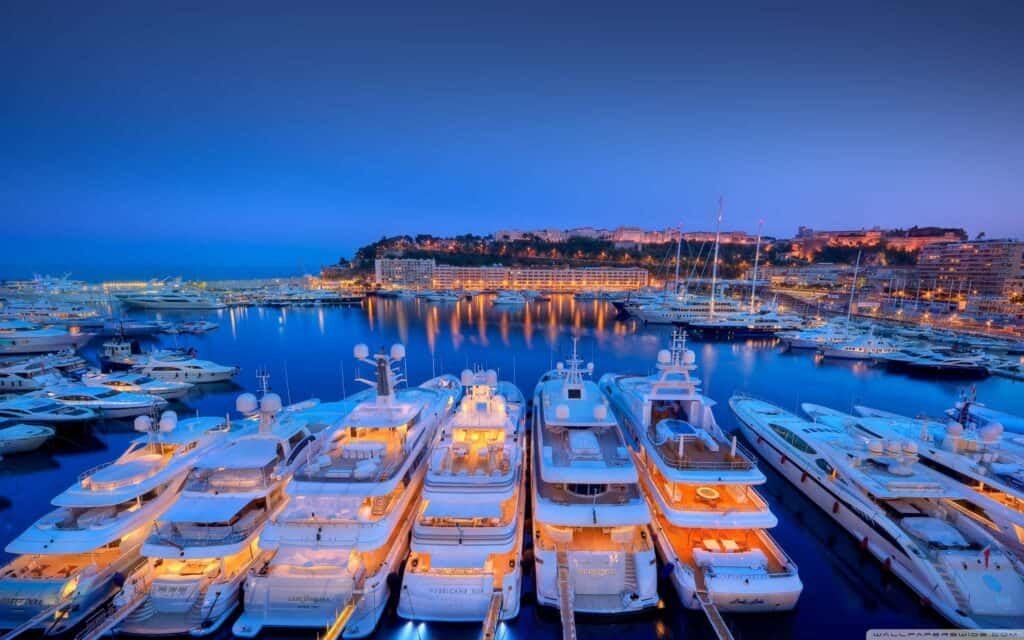 3 Things to do in Marbella:
---
Puerto Banus, Marbella
The rich vacation destination of Puerto Banus, located close to Marbella, is home to only five-star hotels, upscale shopping and entertainment complexes, and luxurious homes with docking facilities for yachts.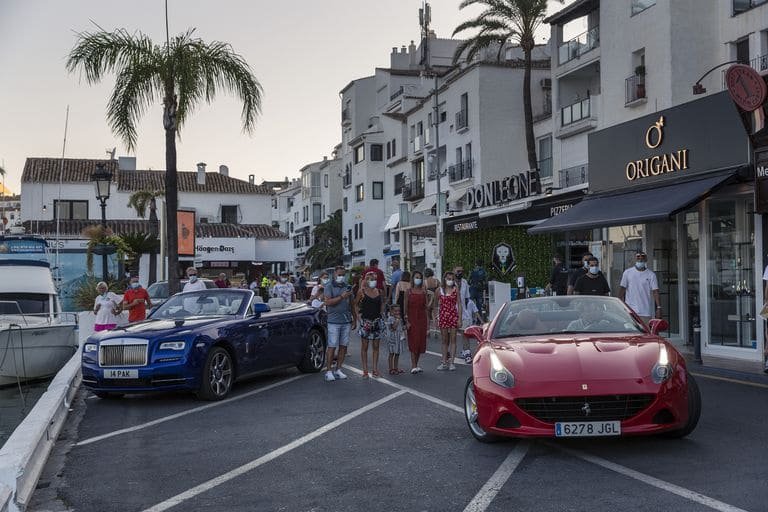 Here are three things to do in Puerto Banus:
---
Torremolinos, Costa del Sol
The closest location is Torremolinos, a seaside resort about 12 kilometres from Malaga. This city has plenty to offer, located dab smack amid the Costa del Sol.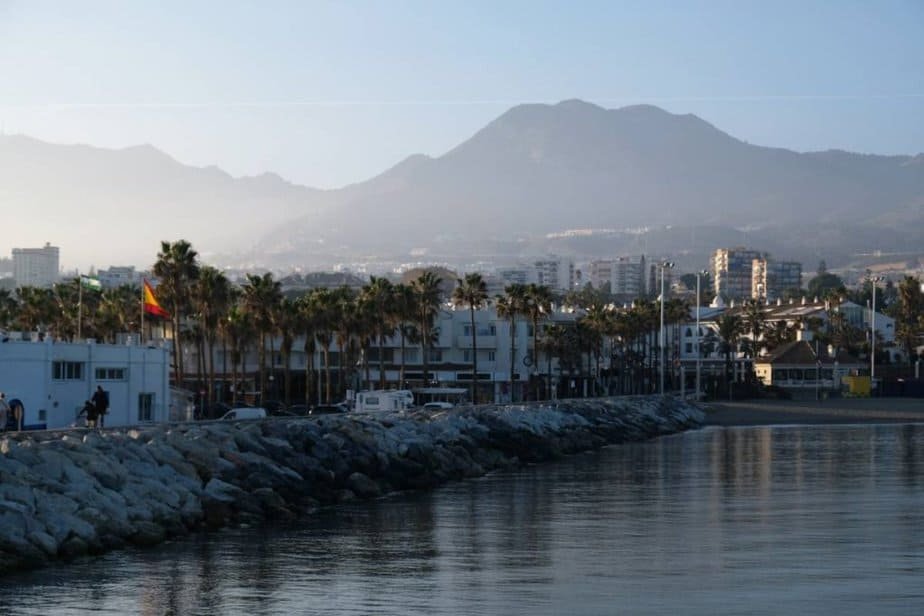 Torremolinos' shoreline includes Carihuela and Bajondillo beaches. Only a little rock divides these two stunning, spacious beaches.
This city is famous for its abundance of hotels, cafes, bars, and restaurants where you can enjoy traditional Spanish cuisine, namely the cuisine of the southern regions of Spain, which is rich in seafood dishes. Nightlife in Torremolinos is distinguished by its brightness and richness since the abundance of nightclubs and discos is essential in attracting young people. Connoisseurs of medieval architecture can get acquainted with the old part of the city, which has been preserved to this day. But in the central part of the city, there is the famous tourist area in Torremolinos - San Miguel Street, along which only pedestrians can move. On this street is the famous Pepe Lopez tavern, where visitors can see the fiery flamenco traditional for Spain on the day of St. Michael (or San Miguel) - the patron saint of Torremolinos.
On the 29th of September, revellers adorn their streets with colourful flowers and parade colourful carriages carrying pilgrims. And following the solemn service, the city throws a fair that lasts for three days and features some of the year's most memorable moments, including performances, parades, fireworks, and tasty snacks. Another holiday, Tourist Day, is observed during the fair, and it has become a tradition in Torremolinos; it is commemorated with a sailing race and other spectacular contests. On the other hand, many people travel to these celebrations specifically to witness the bullfights.
Aqualand water park in Torremolinos attracts many tourists of different ages every day. Extreme slides and other water attractions can delight even the most restrained people.
Things to do in Torremolinos:
---
Benalmadena, Costa del Sol
Benalmadena is another picturesque coastal town on the Costa del Sol, which is famous for its spacious grey sand beaches stretching for 9 km along the coast. Being near Torremolinos, Benalmadena can be considered a part of it since, during the existence of these cities, their borders have almost been erased, which very often happens with nearby resort towns. Benalmadena is divided into three parts: Benalmadena Pueblo, Arroyo de la Miel and Benalmadena Costa.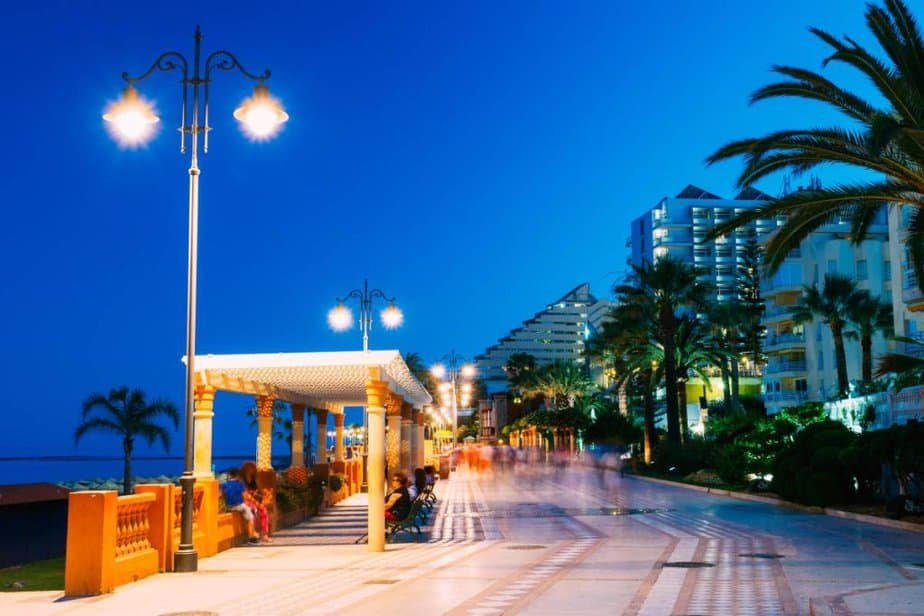 The hilltop village of Benalmádena Pueblo is typical Andalucian. The lovely Castle of Colomares and its surroundings provide a stunning view of the sea and appealing landscapes and historical sites. In the town plaza is a fountain called "Girl from Benalmadena," representing the city of Benalmadena.
There are several residences and shops in the Arroyo de la Miel area of Benalmádena. In addition, the world-famous Tivoli Gardens Amusement Park is conveniently located nearby (Tivoli World).
Benalmádena Costa - the city's coastal part, where numerous hotels, bars, restaurants, and cafes exist. Luxurious wide beaches stretch along the coast for almost 5 km, only occasionally intersected by small rocks.
Benalmadena is a little town compared to other destinations on the Costa del Sol, yet it ranks high regarding enjoyable activities and memorable vacations. Almost all hotels are within a ten-minute stroll of the Puerto Marina sports port, home to various restaurants, pubs, and nightclubs, in addition to its multiple sports facilities.
The theme park Selwo Marina in Benalmadena, dedicated to the wildlife of South America, is another extraordinary place worth visiting. The park itself is divided into four zones. In the area of ​​Las Antillas - "Antilles" is a vast glass dolphinarium. And it is inhabited by sea lions, with which, if desired, you can swim. In the La Hondonada zone, you can see a stunning show of exotic birds whose habitat is the Amazon River Valley. Finally, the "Amazonia" zone presents all kinds of fish and reptiles that inhabit the Amazon. But on the island of Isla de Hielo, penguins live in conditions of artificially created cold. Also here you can visit a unique 3D cinema.
Travellers may take in breathtaking coastal vistas from the summit of Monte Calamorro via the Benalmadena cable car (Telecabina (Teleférico)). On a clear day, you can even see the coast of Africa and the Strait of Gibraltar.
Here are things to do in Benalmadena:
---
Fuengirola, Costa del Sol
As popular as Torremolinos and Benalmadena among tourists are Fuengirola. It is conveniently accessible from Marbella and Malaga, about 25 and 35 kilometres away. There are lodging, entertainment, and retail options along the long, beautiful beaches. At its sports port, Fuengirola has around 200 anchorages as well.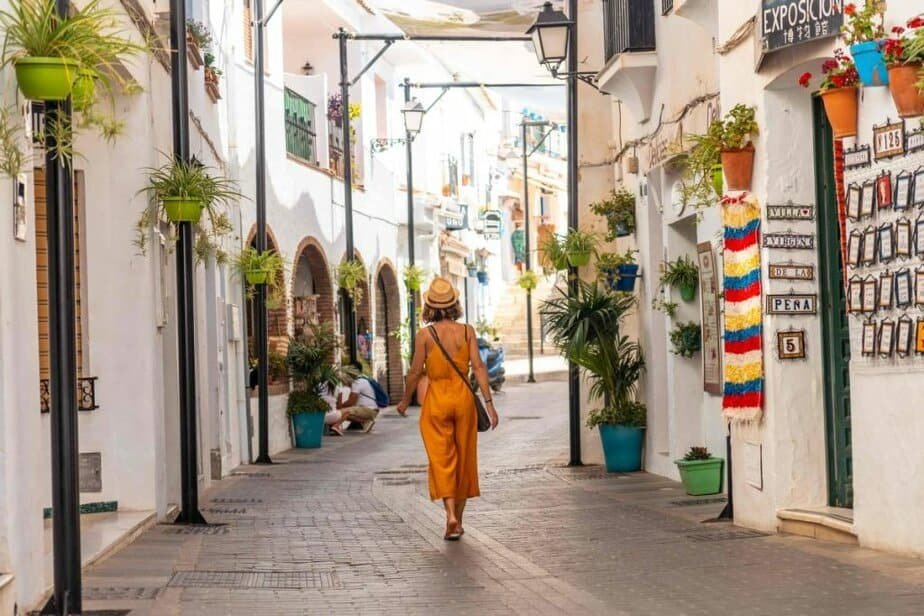 Along with a sizable market, a yacht club, and a fishing harbour, Fuengirola also includes a renowned zoo (Zoo Fuengirola). This modern zoo opened its doors in 2001. It contains examples of the wildlife and flora found in a rainforest. The fact that this zoo is the only one of its sort in Europe should be recognized. It is divided into three sections: "Madagascar," "Equatorial Africa," and "Southeast Asia," each of which brilliantly captures the spirit of the respective locale.
While the rest of Fuengirola caters to a more liberal crowd, this resort is perfect for those who prefer a more sedate getaway.
Things to do in Fuengirola:
---
Ronda
Ronda - one of the most picturesque cities in Andalucia - stands on the edge of a deep (more than 100 m) Tagus gorge. The town, with a population of 35 thousand inhabitants, attracts millions of tourists due to its history and the title of the bullfighting capital.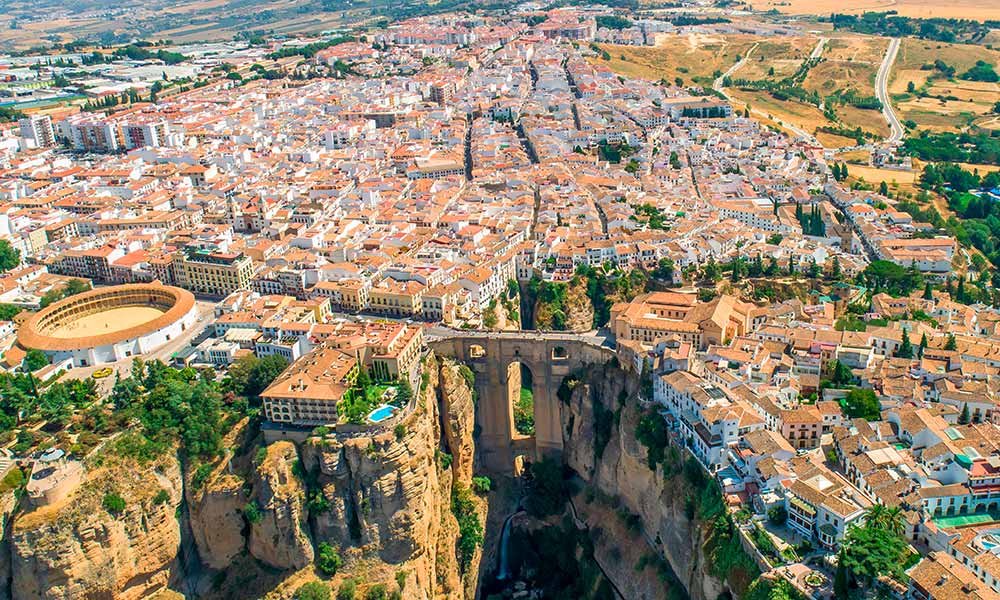 Things to do in Ronda:
---
Gibraltar, Nerja, and Mijas are small resort towns on the Costa del Sol, each of which will take up to one day to tour. Each city has its own rich history and traditions, which are carefully preserved by the locals.
Ordering a boat trip to the Atlantic Ocean at Dolphin World (Giblartar) will help you get an unforgettable experience of watching the graceful inhabitants of the ocean - dolphins and whales.
The water park Mijas Aquatic Park in Mijas can also give a sea of ​​delight and excitement from visiting the most modern water attractions and slides.
Costa del Sol is a unique resort where you can see many exciting and unforgettable places and, most importantly, discover a different and wonderful Spain with its incendiary dances, fun holidays, and love for traditions.