Spain's youngest national park (Park La Sierra de la Nieves). For residents and guests of Marbella, nature has prepared a real surprise that claims to be one of the region's main attractions. We are, of course, talking about the Sierra de las Nieves National Park (Parque Natural Sierra de las Nieves). This is a great place for leisurely walks, unity with nature, and observing the life of animals in natural conditions. This national park is the youngest in Spain: the protected status was assigned to it only in 2018, thanks to which it maintains a perfect balance with nature.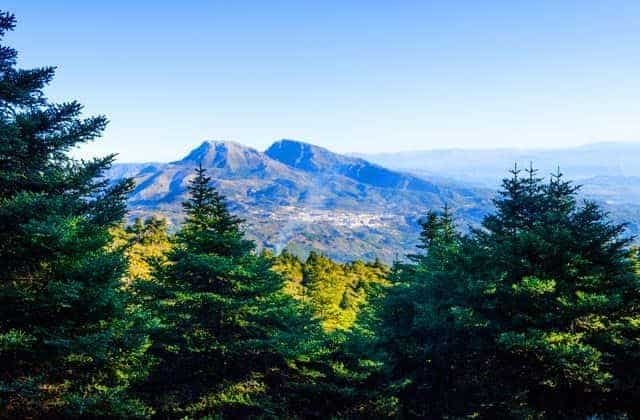 Park La Sierra de la Nieves is a natural paradise located in the central part of the province of Malaga and borders the southwestern part of the Costa del Sol. The area of ​​the park is more than 20,000 hectares. Deep ravines and sheer cliffs cross the limestone mountain range. On this territory, 9 authentic villages fully reflect the traditions of this region. Their unique charm attracts hundreds of tourists who want to plunge into the real life of the hinterland of Spain. After the organization of the reserve in 2018, a vast conservation area was formed here, which includes the previously existing national parks Parque Nacional Doñana and Parque Nacional Sierra Nevada.
This area got its name due to the magnificent panoramic views that open up, especially its snowy peaks. The highest point of the mountain range, part of the natural park, is the peak of Torrecilla, reaching a height of 1919 meters. The world's third deepest cave is close to this place, going as deep as 1100 meters. Most of the park is located at an altitude of about 600 meters above sea level. Since the Neolithic, the area of ​​the reserve has played the role of refuge for its inhabitants. Until now, archaeologists have found here the remains of Arabs and Romans. During the reign of the Moors on these lands, snow from the mountain peaks was collected in special wells, and in the summer, they sold water and transported it to all regions of Andalusia.
In Park La Sierra de la Nieve, more than 1,500 plants grow, including rare trees and shrubs: Valencian oak, Iberian firs, Pinsapo fir, Quejigo mountain oak, ancient Castaño Santo chestnut, whose age ranges from 800 to 1000 years. Nineteen of them are exceptional in this region. Walking through the park, you can meet a variety of fauna: martens, wild cats, deer, mountain goats, nutria, etc.
The park has numerous hiking, horseback riding, and cycling trails of varying length and complexity—also, lovers of kayaking come here who want to make a descent along mountain rivers.
---
Book now: From Costa del Sol & Málaga: Caminito del Rey Guided Tour