The Basque Country is a lively and culturally endowed region between the gorgeous north of Spain and the south of France. The Basque Country is a tourist haven with many experiences to offer. In addition, the part has stunning natural scenery, centuries of history, and mouthwatering food.
Basque Country has something for everyone. You can go hiking in the Pyrenees, try the famous pintxos (tapas), or drink wine made in the area. Basque Country has everything to offer people interested in culture, nature, and food. This post will tell you about some of the best things to do in the Basque Country. In addition, it will give you many ideas for your next trip to this beautiful area.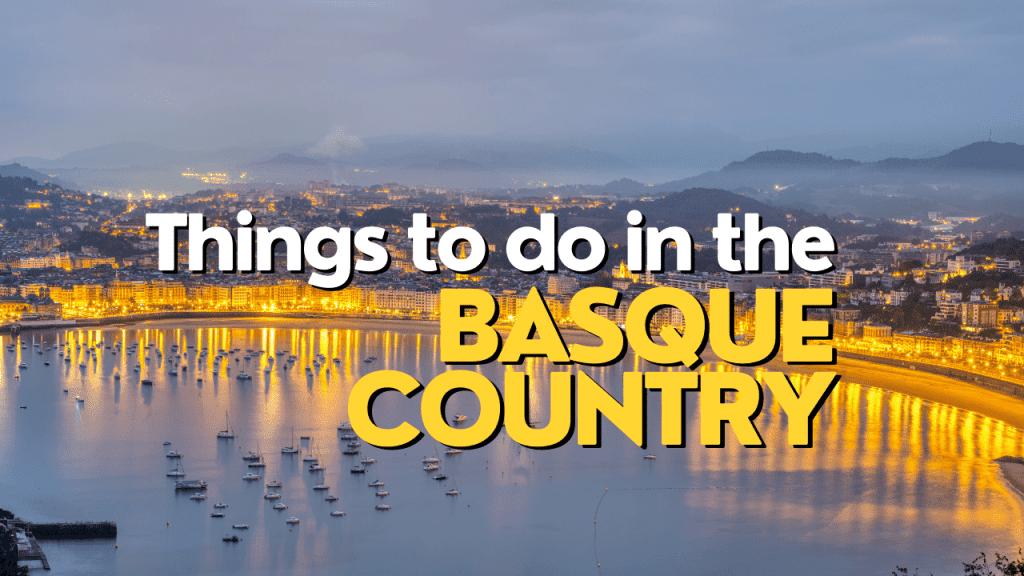 ---
---
Outdoor adventures
Outdoor enthusiasts will find themselves in heaven in the Basque Country, which offers various excursions in a breathtaking natural environment. A few suggestions for outdoor activities in the Basque Country are as follows:
Hiking in the Pyrenees Mountains: The Pyrenees Mountains offer hikers of all ability levels a stunning and demanding landscape to explore on the many paths that wind across the range. The Pyrenees provide various hiking opportunities, from the challenging ascent of Anboto, the peak connected with Basque folklore, to the more relaxed stroll through the lush forests of the Irati Natural Park.
Surfing on the Atlantic coast: The Basque Country is an excellent destination for surfers, with its long Atlantic coast providing a variety of waves for all abilities. From the beginner-friendly breaks at Mundaka to the more challenging waves at Zarautz, the Basque Country has something for every surfer.
Whitewater rafting on the Nervión River: Fun whitewater rafting may be had on the Nervión River, so if you're looking for an exciting outdoor experience, make your way there. Although the river's more rapid portions provide an exhilarating ride for experienced rafters, the river also has calmer stretches for those who want a more relaxed float.
Rock climbing in the Gorbeia Natural Park: Located in the Basque Country's Vizcaya province, the Gorbeia Natural Park is a popular spot for rock climbing. The park suits climbers of all abilities with routes ranging from easy to expert. The park's stunning natural setting is an added bonus for climbers, providing a beautiful backdrop for their ascent.
---
Cultural attractions
The Basque Country has a rich culture with a long, intriguing history and natural beauty. These are some Basque Country cultural sites to consider visiting:
Visiting the Guggenheim Museum in Bilbao: is a famous modernist structure containing a contemporary art collection. The museum has everything for any art enthusiast, with pieces by artists like Jeff Koons and Richard Serra and displays on Basque culture and history.
Exploring the historic city of San Sebastian: San Sebastian is a charming city that has been present since the Medieval Ages and has a rich history. From touring the city's ancient walls and landmarks to enjoying pintxos at one of San Sebastian's many cafes, tourists to the Basque Country will constantly be stimulated.
Taking a tour of a traditional Basque cider house: The Basque Country is famous for its delicious cider. Visitors can learn more about the drink by visiting a traditional cider house. From seeing the cider-making process to sampling the different cider varieties, a cider house tour is a unique and enjoyable cultural experience.
Seeing the historic caverns at Ekainberri: The Basque Country is home to various landmark caves, including the caves at Ekainberri that are embellished with historic rock paintings. Tourists can join a guided tour of the caverns to understand more about the area's history and view the artwork up close.
---
Food and drink
The Basque Country is renowned for its delectable cuisine and native drinks, making it a culinary heaven. Here are some suggestions for Basque cuisine and drink experiences:
Savouring the region's delicious pintxos (tapas): Pintxos, or tapas, are an essential part of Basque cuisine, and the region is home to many excellent pintxo bars. From savoury croquetas filled with cheese or ham to grilled seafood and meat, there is a pintxo to suit every taste.
Sipping on locally produced wine and cider: The Basque Country is home to several outstanding wine and cider makers, making it an ideal trip for enthusiasts and enthusiasts. The region's wines deserve a taste from dry whites to robust reds. Cider is also a popular beverage in the Basque Country, and tourists may tour a cider house to learn about the production process and sample a variety of ciders.
Trying the region's famous seafood: The Basque Country is known for its delicious seafood, and visitors can find a wide range of fresh fish and shellfish at local markets and restaurants. Cod and squid are particularly popular in the region. They are often served in traditional dishes like bacalao al pil-pil (cod in a spicy sauce) and chipirons en su tinta (squid in ink).
Touring a cheese farm and tasting the local cheese: Many tiny cheese farms that produce a variety of mouthwatering artisanal cheeses may be found in the Basque Region. The local cheese is tasted when visiting a cheese farm. Also, visitors may tour a cheese farm to see how the cheese is made and sample a range of cheeses.
---
Festivals and events
Attractive events and celebrations occur year-round in the Basque Country, giving guests a taste of the area's storied heritage. Some festivals and occasions to think about are as follows:
San Fermin bull-running festival in Pamplona: The San Fermin festival, also known as the Running of the Bulls, is a world-famous event that takes place in Pamplona every year in July. The festival features daily bull runs through the streets of the city, as well as music, dancing, and other festivities.
Experiencing the atmosphere at a Basque pelota match: Basque pelota is a historic sport practised in the Basque Country, where spectators may experience a lively environment. Visitors can either see the sport or attempt it themselves. The game is played with a ball and various rackets, and it is a unique and thrilling experience.
Dancing to traditional Basque music at a local fiesta: The Basque Country is home to several traditional music and dance styles. Visitors can experience them firsthand at a local fiesta. From the energetic txalaparta, a percussion instrument made of wooden planks, to the graceful elegance of the basque dance zortziko, there is something for every music and dance lover.
Beaches and coast
The Basque Country boasts a long Atlantic coast with several gorgeous beaches, making it an ideal beach vacation. Here are a handful of the best Basque Country beaches:
Sunbathing on the golden sands of San Sebastian's La Concha Beach: San Sebastian's La Concha Beach is famous and renowned. It is ideal for sunbathing and swimming because of its vast, golden sands and pure blue seas.
Swim on the Beach de la Zurriola's crystal-clear waters in San Sebastian: Another well-liked beach in San Sebastian is Playa de la Zurriola, which is renowned for its clean seas and surfers'-friendly waves.
Scuba diving in the Basque Country: Scuba divers will encounter a diverse range of marine life throughout the Basque Country's Atlantic coast. A substantial undersea world awaits discovery, with everything from colourful fish and coral to sunken ships and unknown tunnels.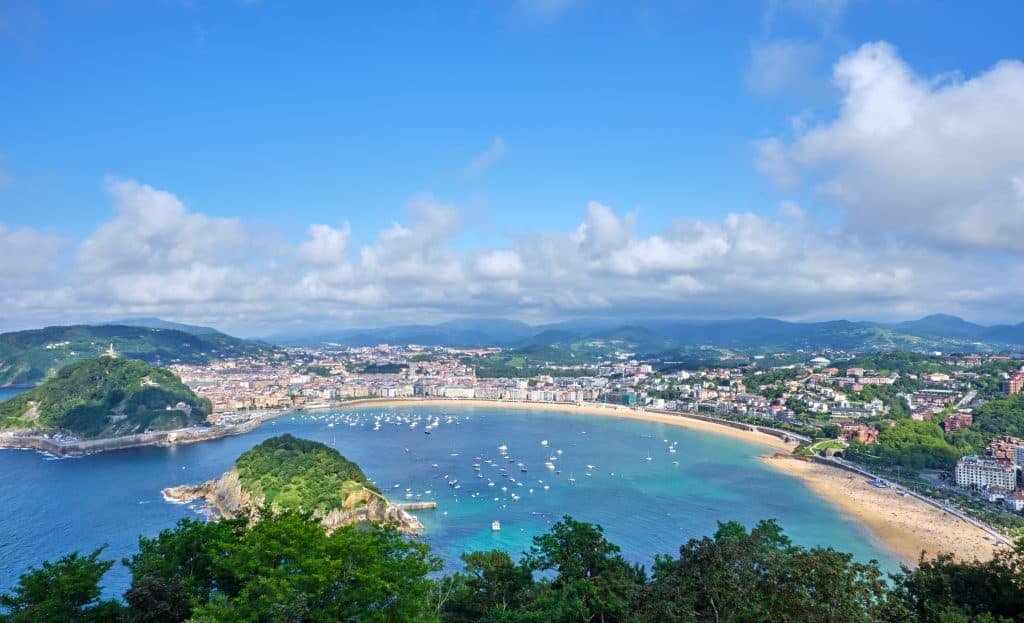 ---
Conclusion
Visitors may participate in various activities in the dynamic and culturally rich Basque Country. There is something for everyone in the Basque Country, from outdoor activities in the area's breathtaking natural surroundings to cultural sites that highlight its rich history and customs. Food and beverage enthusiasts will enjoy the mouthwatering local fare and libations, while festival attendees may take in the thrill of enduring traditions like the San Fermin bull-running celebration. Of course, the stunning coastline and beaches of the Basque Country also make it a top choice for beachgoers. Hence, the Basque Country has much to offer whether you wish to laze on the shore or plunge into the blue seas. So why not travel there and discover the vibrant culture and breathtaking scenery?