With its rich history, vibrant culture, and warm Mediterranean climate, Seville is a perfect destination for families seeking an unforgettable vacation. This article will guide you through an adventure-filled journey in Seville, ensuring that parents and kids have an incredible time. Seville offers many family-friendly activities, from interactive museums to lively parks and delicious local cuisine.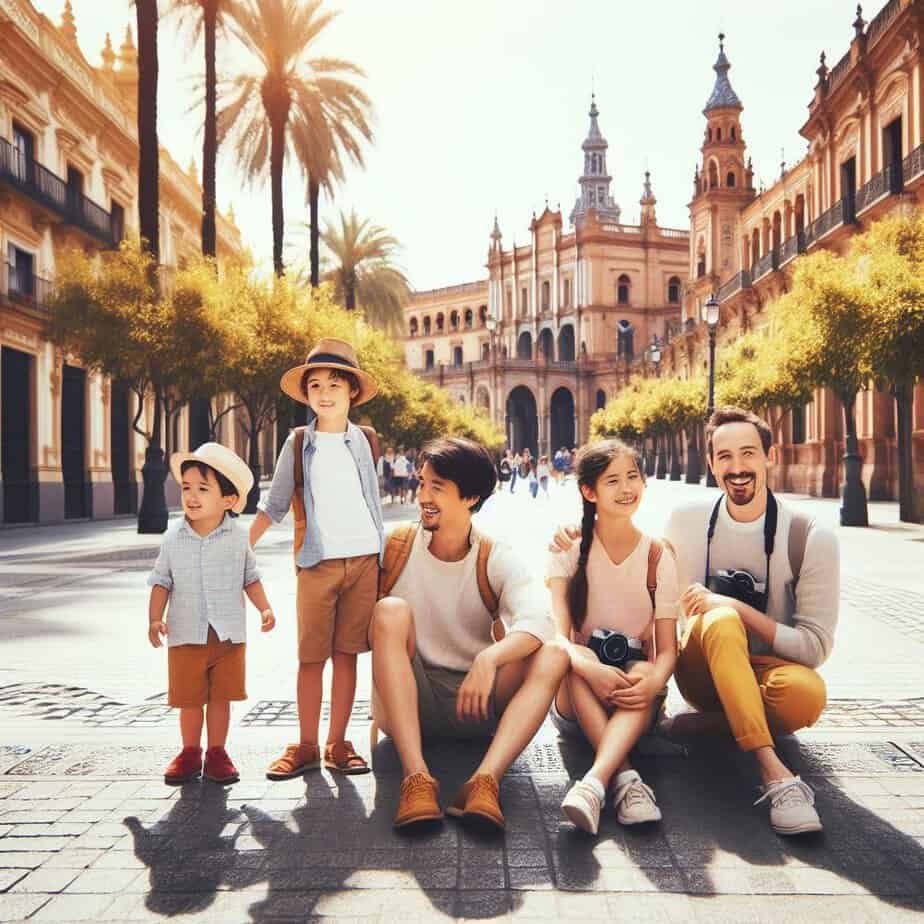 ---
Getting Acquainted with Seville
Welcome to Seville
Seville, a city rooted in antiquity, is a testament to the passage of time. Founded by the Romans and influenced by the Moors, it embodies a tapestry of cultures. Its jewel, the Alcazar, is a living testament to this rich history. Beyond its ancient allure, Seville pulses with a dynamic cultural scene, inspiring artists and writers worldwide. It's a city where the past meets the present, inviting you to explore its captivating story.
Planning Your Trip
Seville's charm varies with the seasons, so consider your visit timing. Spring and fall offer ideal weather for families to explore comfortably.
Selecting the suitable accommodation is crucial. Seville provides a range of family-friendly options, from charming boutique hotels to spacious vacation rentals.
---
Exploring Seville's Cultural Gems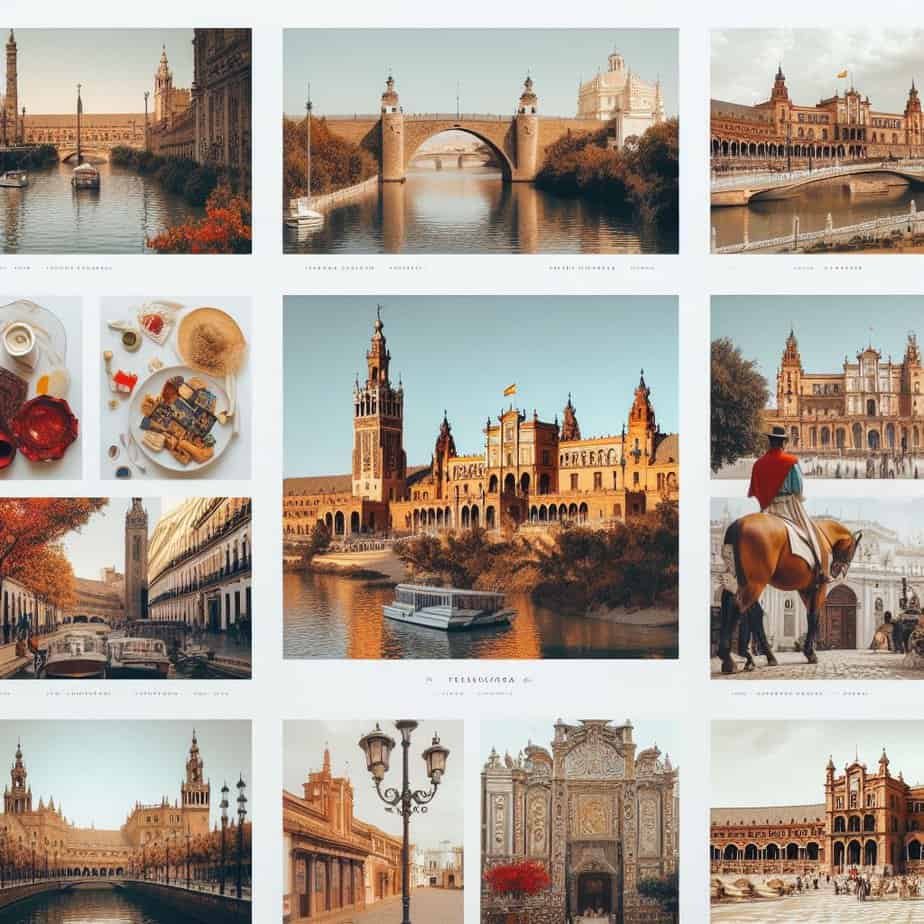 Alcazar of Seville: A Palace Fit for Royalty
For families, the Alcazar offers an immersive experience. Consider a guided tour to uncover hidden gems.
Kids will delight in interactive exhibits, bringing history to life educationally and entertainingly.
Buy tickets here: Seville: Royal Alcázar Entry Ticket
Cathedral of Seville: A Walk Through History
Child-friendly audio guides enhance the visit, making history accessible and engaging for young minds.
Fun facts and captivating stories tailored for young explorers excite the journey through this storied cathedral.
Buy tickets here: Seville Cathedral and Giralda: Skip-the-Line Ticket
---
Parks and Playgrounds
Parque de María Luisa: A Garden Paradise
Discover ample picnic spots and play areas for a delightful family day out.
For a unique experience, consider a ride on the swan boats, adding a touch of enchantment to your visit.
Isla Mágica: An Island of Adventure
Isla Mágica offers thrilling rides and shows suitable for various age groups, ensuring a day filled with excitement and entertainment.
Rest assured, safety measures are in place to cater to our little adventurers, providing a secure and enjoyable experience for all.
---
Delightful Culinary Adventures
Tapas Time: Introducing Kids to Spanish Flavors
Discover a selection of child-friendly tapas options designed to introduce young palates to the vibrant flavors of Spain.
For budding chefs, consider enrolling them in cooking classes, where they can learn to create their delicious Spanish dishes.
Churros and Chocolate: A Sweet Seville Tradition
Discover the best spots for this local delight, where crispy churros meet rich, velvety chocolate.
For those with dietary preferences, rest assured there are allergen-free options available, ensuring everyone can savor this delectable treat.
---
Embracing Seville's Festive Spirit
Feria de Abril: A Fiesta for Families
Explore a range of kid-friendly activities that add to the festive spirit during the Feria de Abril.
Dress up your little ones in traditional costumes, allowing them to fully immerse themselves in the vibrant atmosphere of this beloved Sevillian celebration.
Read More here: Feria de Abril Seville: A Celebration of Andalusian Culture

Conclusion
Exploring Seville with your family is a memorable journey filled with captivating experiences that cater to all age groups. The city's rich history and vibrant present offer a perfect blend of education and entertainment.
FAQs
1. Are there stroller-friendly attractions in Seville?
Many attractions in Seville are stroller-accessible, ensuring convenience for families with young children.
2. What is the best time of year to visit Seville with kids?
The spring and fall seasons offer mild weather, making it ideal for families to explore the city comfortably.
3. Are there kid-friendly dining options in Seville?
Absolutely! Seville boasts a variety of restaurants with child-friendly menus and accommodating staff.
4. Are English-speaking guides available at Seville's attractions?
Yes, most popular attractions in Seville offer guided tours in English, ensuring an informative experience for visitors.
5. Can I find baby-changing facilities in Seville?
Yes, Seville is equipped with modern facilities, including baby-changing areas in most public places, to cater to the needs of families with infants.