Within Spain's Andalusia area is the city of Almeria. It is the seat of government for the province of Almera and looks out over the Mediterranean. About 200,000 people live in this city, renowned for its illustrious past and vibrant present, breathtaking coastline, and agreeable weather all year. Look at Best 10 Things to Do in Almeria.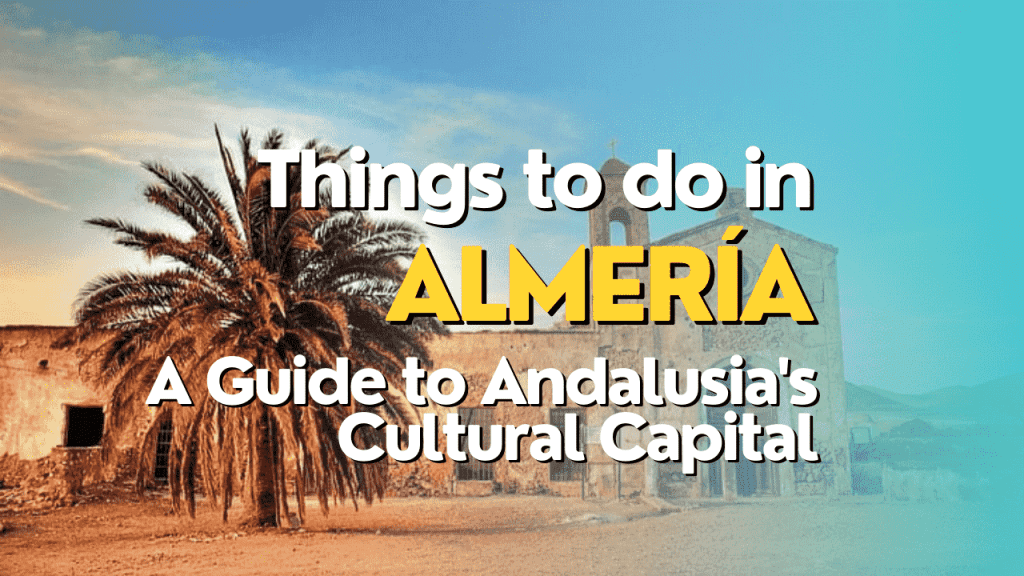 Almeria has a significant history reaching back to ancient times. It was built by the Phoenicians in the eighth century BC and afterwards captured by the Romans, Moors, and Christians. The city is home to various historical sites and cultural attractions, including the Alcazaba, a 10th-century fortification, and the Church of Almera, a Gothic-style cathedral built in the 14th century.
Almeria is well-known not just for its rich cultural history but also for its stunning beaches and pleasant year-round temperature. Playa de San Juan, a popular destination for visitors, and Playa del Cable, a more peaceful beach on the outskirts of town, are only two of the many beaches in and around the city. In addition, Almeria is a famous tourist and residential location due to its year-round warm climate, with an average yearly temperature of roughly 20°C (68°F). Here are the Best 10 Things to Do in Almeria:
Content:
---
1. Visit the Alcazaba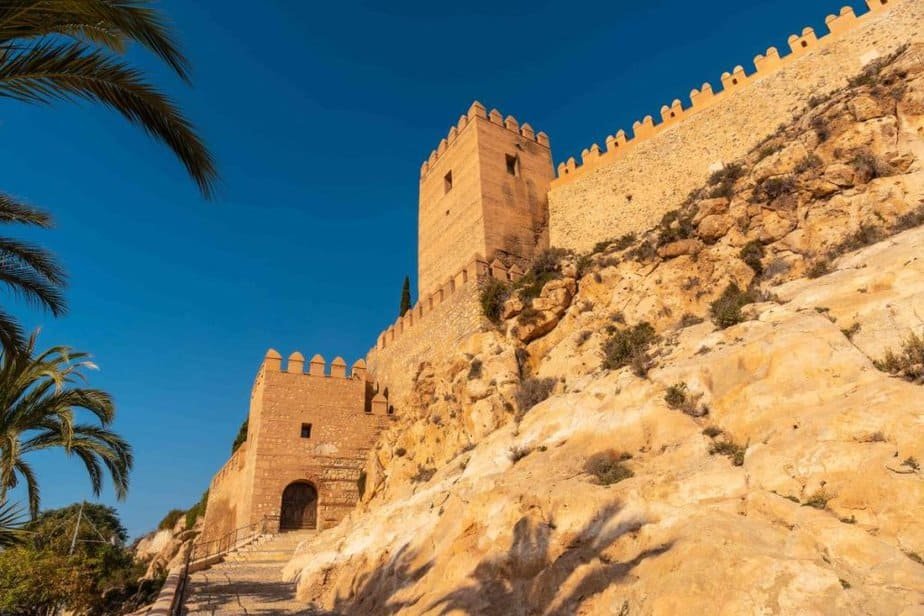 Fortress-like Alcazaba dominates downtown Almeria and dates back to the 10th century. The Moors constructed the fortress, but the Christians eventually took over its military function. In modern times, it has been transformed into a famous tourist destination thanks to the breathtaking panoramas it provides. The stronghold also features several chambers, hallways, gardens, and courtyards that guests may explore.
Book now: Almeria: Alcazaba Guided Tour
---
2. Tour the Cathedral of Almería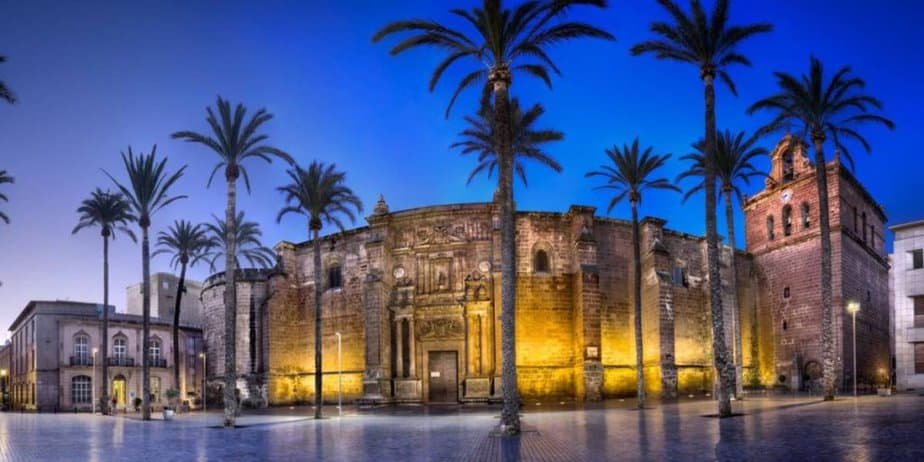 Visit the Gothic Almeria Cathedral, built in the 14th century, and marvel at its splendour. This remarkable building is a historical gem since it combines Gothic, Renaissance, and Baroque elements. Visit the cathedral's interior to see the stunning Gothic altarpiece from the 14th century and other outstanding works of art. Don't pass up the chance to see this breathtaking church and learn about its fascinating history.
Book now: Almería: Cathedral and Monastery of Las Puras Guided Tour
---
3. Explore the Mercado Central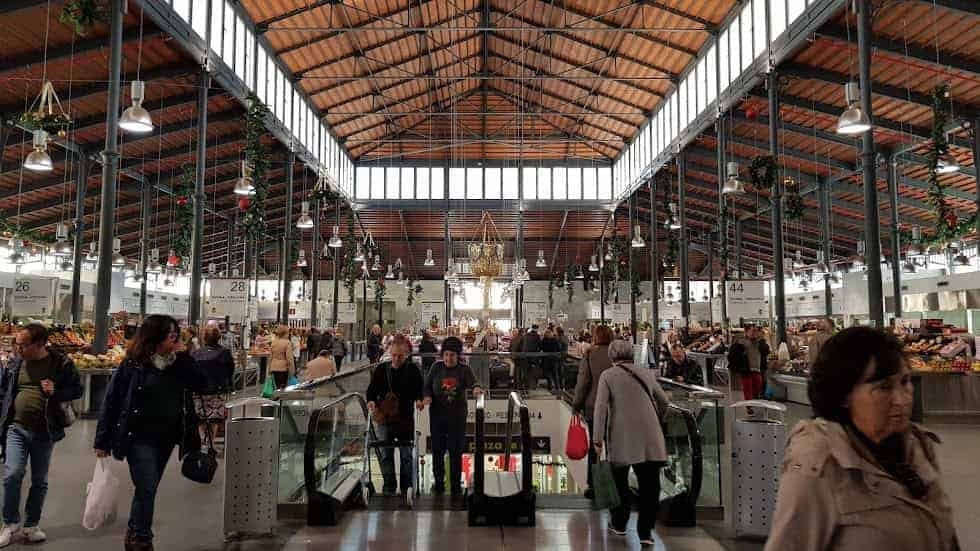 The Mercado Central indoor market, located in the heart of Almeria, is known worldwide. It's the best place to stock up on fresh seafood, farm-direct produce, and other local delicacies. Moreover, the market's many vendors sell various goods, from locally grown fruit to handmade jewellery and other accessories.
---
4. Stroll down Calle Granada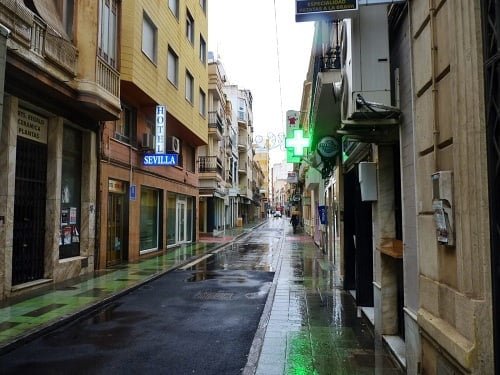 Head to the centre of Almeria and its lively pedestrian Calle Granada. This picturesque district is a great place to spend the day since it has many unique shops, restaurants, and cafes to explore. Along the lively avenue, you can find a wide variety of stores selling everything from fashionable clothing and accessories to one-of-a-kind presents and practical home goods. Calle Granada is a must-see if you want to make the most of your stay in Almeria.
---
5. Visit the Museum of Almería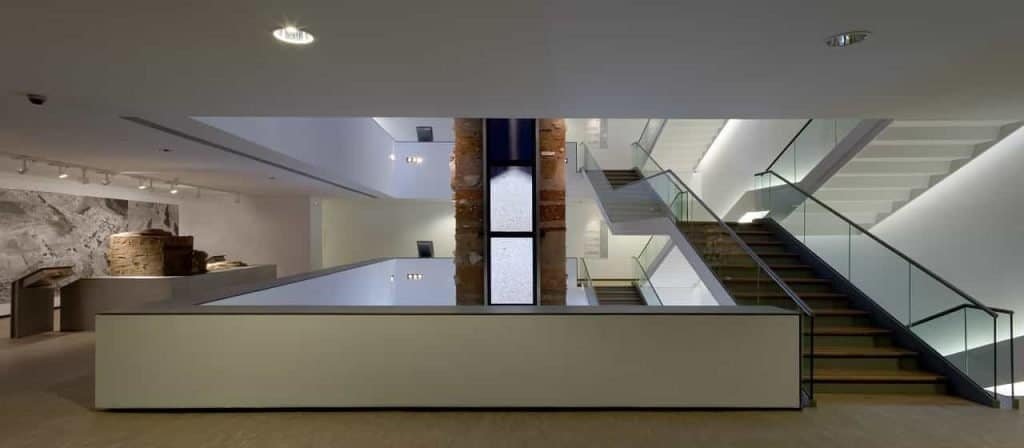 The Museum of Almeria is an essential stop for every tourist curious about the city's past and present. Artefacts from several cultures, including Roman mosaics and Phoenician pottery, are housed there. Exhibits span the prehistoric, Roman, and medieval eras, providing a comprehensive look at the city's and region's past.
---
6. Take a walk along the Paseo de Sancha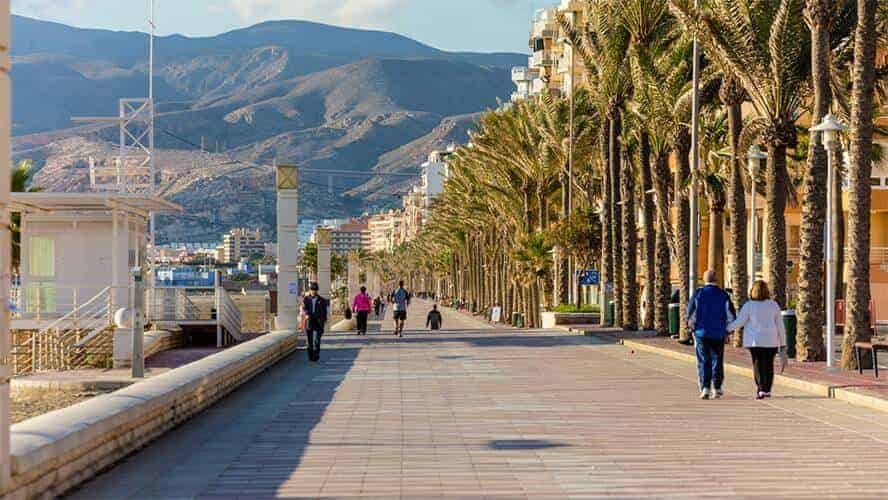 The renowned Paseo de Sancha promenade offers breathtaking vistas of the Mediterranean. Both tourists and locals love coming to this place since it puts them in a prime position to take in the stunning seaside views. Relax as you enjoy the calm wind from the ocean and the spectacular scenery along the coastal walkway. To relax, unwind, and take in the breathtaking views of the Mediterranean, the Paseo de Sancha is hard to beat. This was the sixth on the list of Best 10 Things to Do in Almeria.
---
7. Go hiking in the Sierra Nevada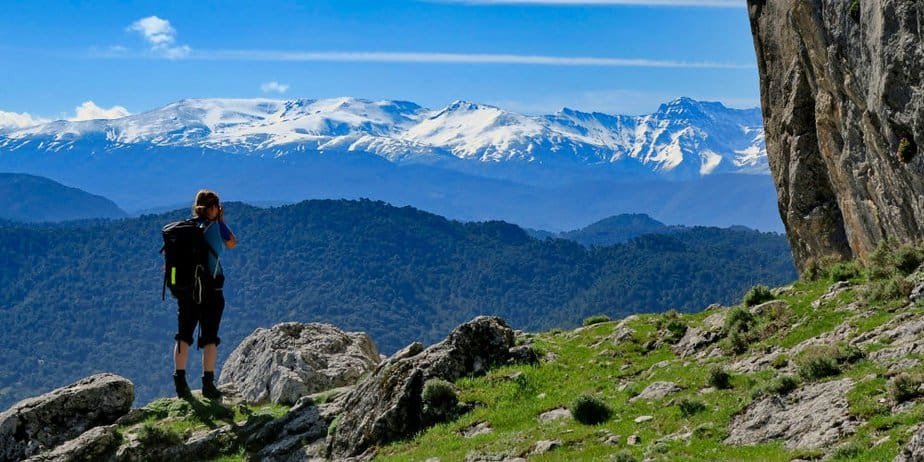 Get ready to embark on an adventure to the magnificent Sierra Nevada mountain range, which can be found outside Almeria. This breathtaking natural setting is a paradise for anyone who enjoys being outdoors since it features a diverse network of paths that can be used for hiking and riding. Explore the breathtaking landscapes that the Sierra Nevada has to offer. While there, immerse yourself in the vast diversity of the region's flora and fauna, including some uncommon species threatened with extinction. A trip to the Sierra Nevada Mountains is necessary for those passionate about nature. It doesn't matter if you're an expert hiker or want to take in the beauty of nature. This was the seventh from the Best 10 Things to Do in Almeria.
Book Now: Sierra Nevada: Snowshoe Hiking Tour
---
8. Visit the Cabo de Gata natural park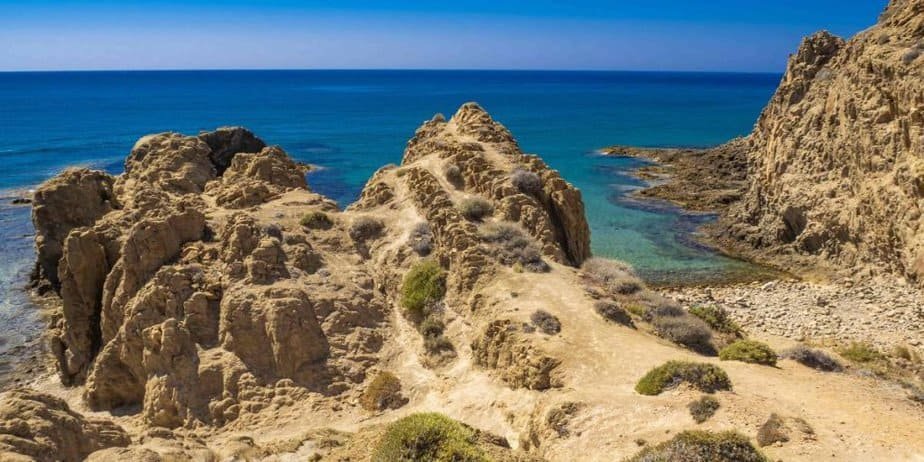 In the southern Spanish region of Andalusia, the province of Almeria is home to the protected natural area of Cabo de Gata-Njar. Many plants and wildlife, including many threatened with extinction, call this volcanic and marsh environment on Andalusia's coast home. The cliffs, coves, and sandy beaches along the park's coast are popular destinations for anyone looking to go hiking, swimming, or snorkelling. In addition to the park, several quaint towns nearby are well worth exploring. San José, with its charming harbour and fine sand beach, and Playa de Los Genoveses are two places. Park visitors and residents enjoy the wide range of recreational opportunities and overnight stays made possible by the park's many lodging options, including tent sites, motel rooms, and even a home away from home.
Most booked tours:
---
9. Enjoy the city's nightlife
Find out about Almeria's exciting nightlife and have a memorable time. You may discover the ideal location to dance the night away among the many bars, clubs, and other places available. At one of the several nightclubs and bars dispersed across the city, experience the excitement of live performances and DJ sets. Almeria offers all the ingredients for a fantastic night on the town, whether you want to party with friends or enjoy a night out.
---
10. Try the local cuisine
Almería is known for its delicious cuisine, focusing on fresh seafood and locally grown produce. Be sure to try local specialities while you're in town, including paella, a rice dish made with seafood or chicken, and gazpacho, a cold tomato soup. Almería is also home to many excellent restaurants serving various traditional and contemporary dishes.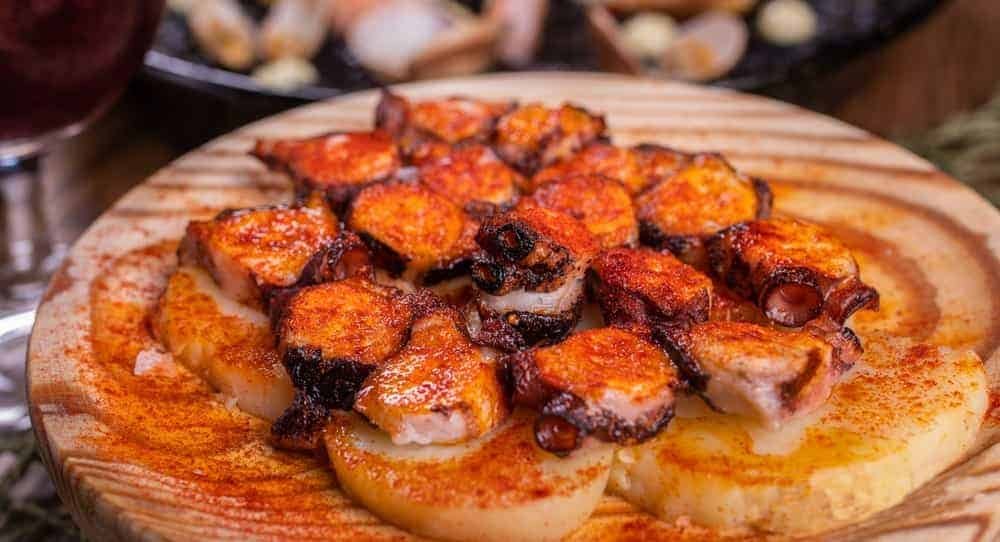 Almeria is renowned for its delectable cuisine, emphasising local vegetables and fresh fish. While visiting, sample some regional specialities like gazpacho, a chilled tomato soup, and paella, a rice dish with seafood or chicken. In addition, numerous top-notch eateries providing both traditional and modern cuisine can be found in Almeria. This was the last from the list of Best 10 Things to Do in Almeria.
Book now: Almeria: History and Hidden Corners Essential Walking Tour