The General"Archivo de Indias" is housed in the old Lonja de Sevilla in the Spanish city of Seville. Notable architect Juan de Herrera oversaw its late Renaissance design and construction near the close of the 16th century. The structure was erected because the city of Seville was experiencing a tremendous economic expansion, necessitating a central location for commercial activities.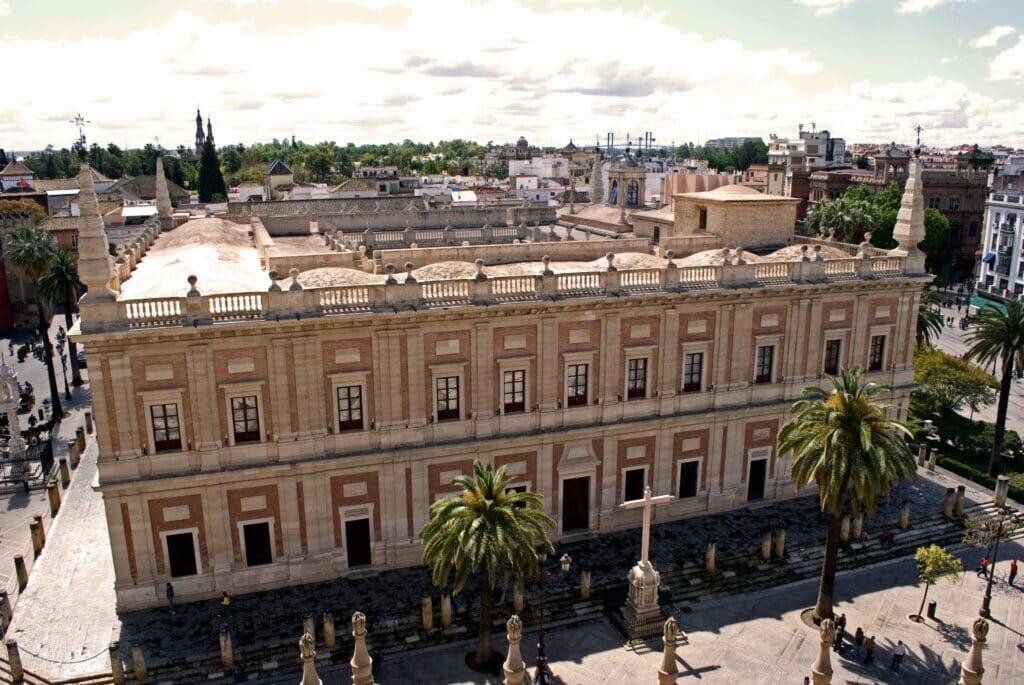 All civic business used to be done in the Orange Courtyard of the Cathedral until the Lonja de Sevilla was constructed. Unfortunately, this infuriated the archbishop, who then asked King Philip II to ban any commercial activity within the Cathedral's walls.
While the Lonja de Sevilla was intended to be a stock market, that function eventually faded. As early as the middle of the 17th century, the Academy of Arts of Seville began holding sessions. In addition, the Council of the Indies' archival materials were relocated to the Lonja de Sevilla by a 1785 edict by King Charles III. This was done so that all records about Spain's golden age as a maritime superpower could be found in one place.
In the modern period, the General Archive of the Indies stands out as a one-of-a-kind resource for learning about Spain's historical and cultural significance. Plans of Spanish towns in the New World and Juan de la Cosa's World Map are only a few priceless artefacts kept safe in the archives, along with the actual manuscripts of Pizarro, Magellan, and Cortes. The structure is a work of art in and of itself, with breathtaking Renaissance-style architecture and ornate decorations galore.
The Lonja de Sevilla, also known as the Archivo de Indias of the Indies, has invaluable historical documents and is a must-see for anybody interested in Spanish history and culture. The edifice, a spectacular example of late Renaissance architecture, was conceived and built towards the end of the 16th century by the illustrious architect Juan de Herrera. The repository is home to some of the world's most valuable historical documents, including the notebooks of Christopher Columbus, the original manuscripts of Pizarro, Magellan, and Cortes, blueprints of Spanish towns in the New World, and Juan de la Cosa's World Map. In addition, visitors may learn about Spain's marine heritage and cultural heritage.
Address: Edificio de la Lonja Av. de la Constitución, 3 Seville
Opening hours: Monday to Friday from 8:00 to 15:00
---
Check our post about: Things to do in Seville in 2023