Gijon is a delight if you decide to travel there. Its breathtaking beaches, which range from broad, sandy expanses to tiny, isolated coves, make this lovely coastal city in northern Spain well-known. At Gijon, you may discover the ideal beach for sunbathing, swimming, or surfing. We'll emphasize their distinctive qualities and the activities you may engage in there as we take you on a tour of some of the top beaches in the area in this guide. So grab your sunscreen and plunge into Gijon's beaches' clean waters. In this post you will find a guide to the best beaches in Gijon.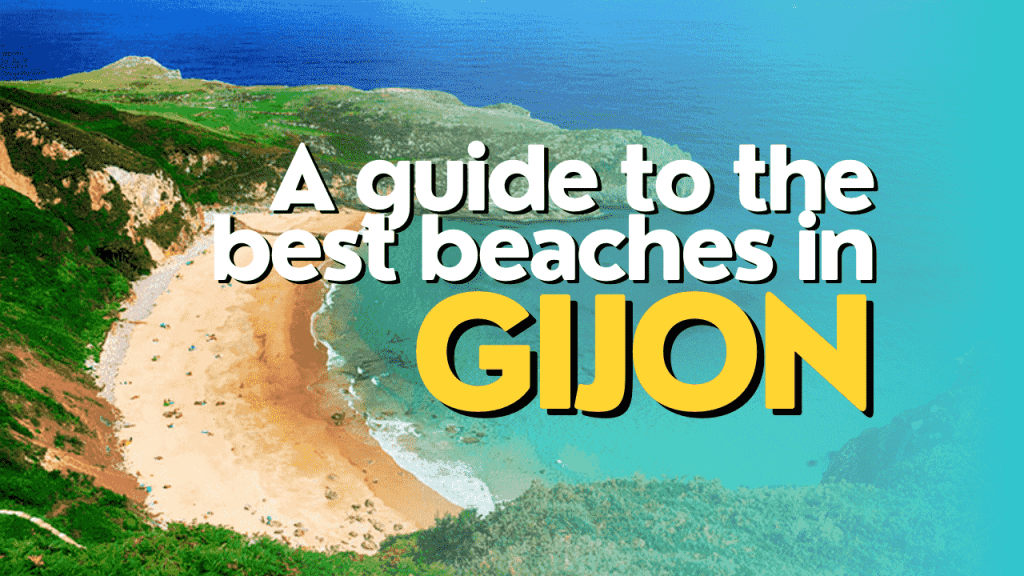 ---
In the Asturias area of Spain, Gijon is situated on the country's northernmost shore. It is renowned for its stunning beaches, which range from broad, sandy lengths to tiny, hidden coves. The following list includes some of Gijon's top beaches:
---
---
1. Playa de San Lorenzo
The beach is long and sandy. San Lorenzo Beach is located in the center of Gijon on the Bay of Biscay. With good reason, this beach is the most well-known and famous in the area. There are nearly two miles of magnificent golden sand and clean seas here, making it ideal for a promenade or a game of beach volleyball. Several amenities along the beach include showers, restrooms, and nearby eateries. Its spacious open areas are ideal for relaxation, swimming, and sunbathing. From sunbathing to water sports, the Beach of San Lorenzo provides something for everyone.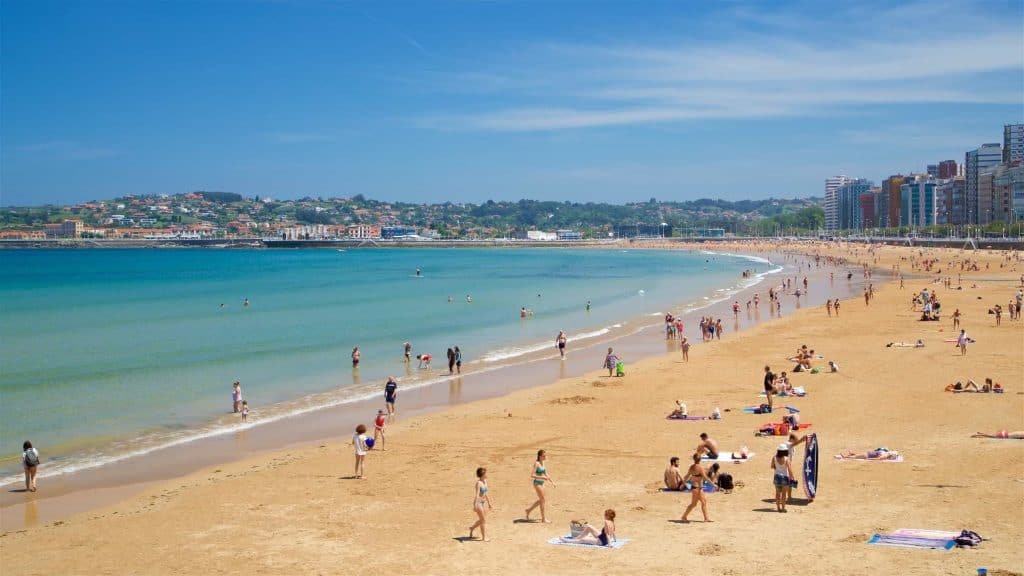 ---
2. Playa de Poniente
Playa de Poniente is a large sandy beach on the western side of Gijon. It is a popular family destination due to its enormous stretch of soft, golden sand and crystal-clear seas. The beach is well-kept, with lifeguard towers and various services such as showers and bathrooms. The neighborhood also contains several restaurants and cafés, making it an ideal picnic or snack location. Apart from swimming and sunbathing, Playa de Poniente is a great place to play beach activities like frisbee and beach volleyball. Beach de Poniente provides something for everyone, whether you want to rest or have fun.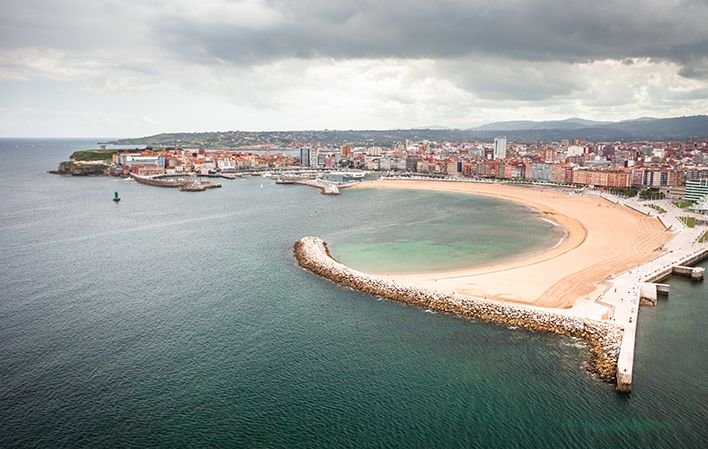 ---
3. Playa de Vega
West of Gijon, Playa de Vega is a tiny, quiet beach. It is ideal for a calm swim or picnic, and the surrounding region has several hiking routes. The beach is shielded by rocks, making it a perfect swimming location. It is more remote than other Gijon beaches, so you may have to walk to get there, but the tranquil atmosphere is worth the effort. The beach is less furnished than other beaches. Thus it is advisable to carry your supplies. Beach de Vega is ideal for escaping the crowd and enjoying tranquillity.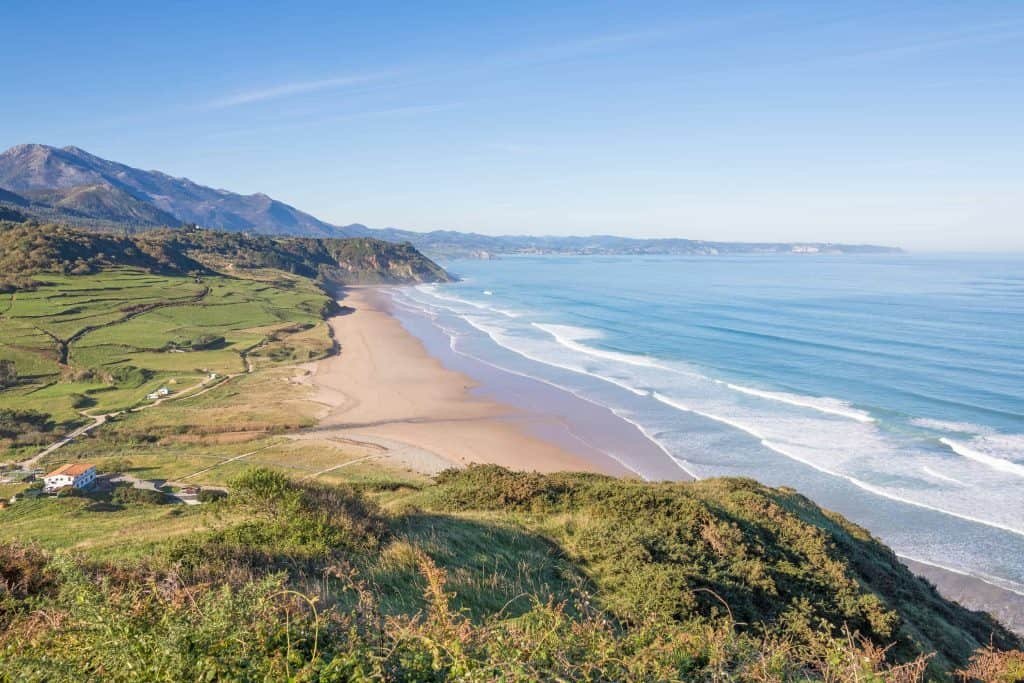 ---
4. Playa de Serin
A few kilometers east of Gijon, Playa de Serin is a vast, sandy beach. Its constant swell and powerful waves make it a popular surfing location. The beach has showers, bathrooms, and several local restaurants and cafes. It is also an excellent place for swimming and sunbathing, with ample space to sprawl and unwind. In addition to surfing, Playa de Serin is an ideal location for beach activities such as beach volleyball and frisbee. Beach de Serin is the perfect location to surf or enjoy the laid-back beach scene.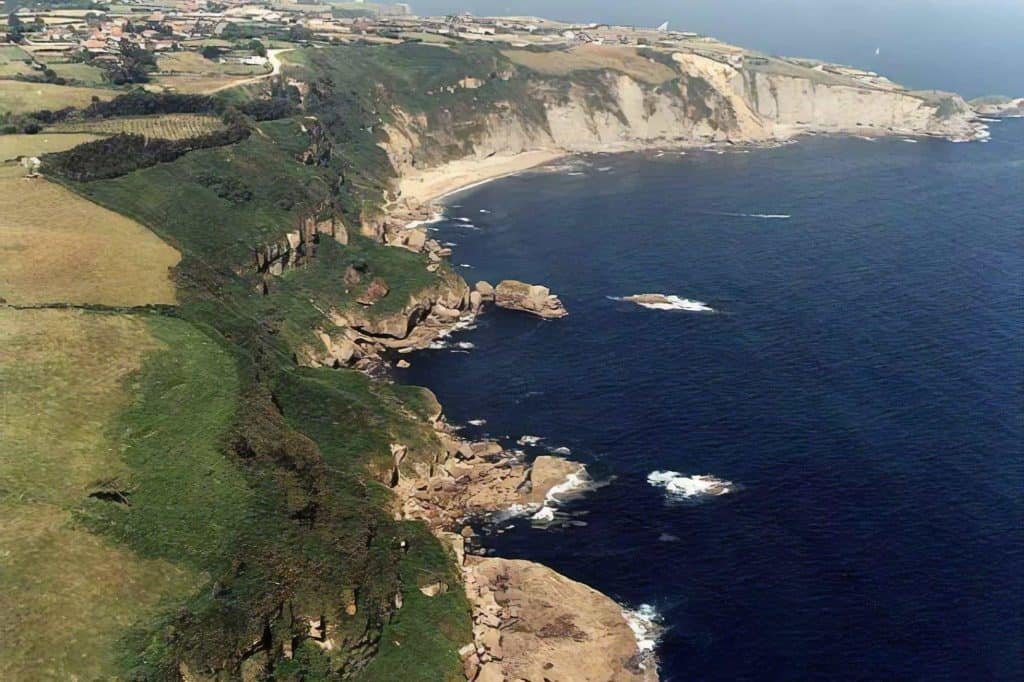 ---
5. Playa de Ballota
East of Gijon is Beach de Ballota, a small, well-protected cove. It's a beautiful location for a tranquil swim because of its remote location and quiet seas. This beach is also reasonably clean and well-maintained, with lifeguard towers and other facilities like showers and restrooms. You might have to walk there because it's farther away than other Gijon beaches, but the tranquil setting is worth it. This beach has fewer resources available than others. Thus it would help if you carry your supplies. Beach de Ballota is lovely to escape the city's noise and bustle and unwind peacefully.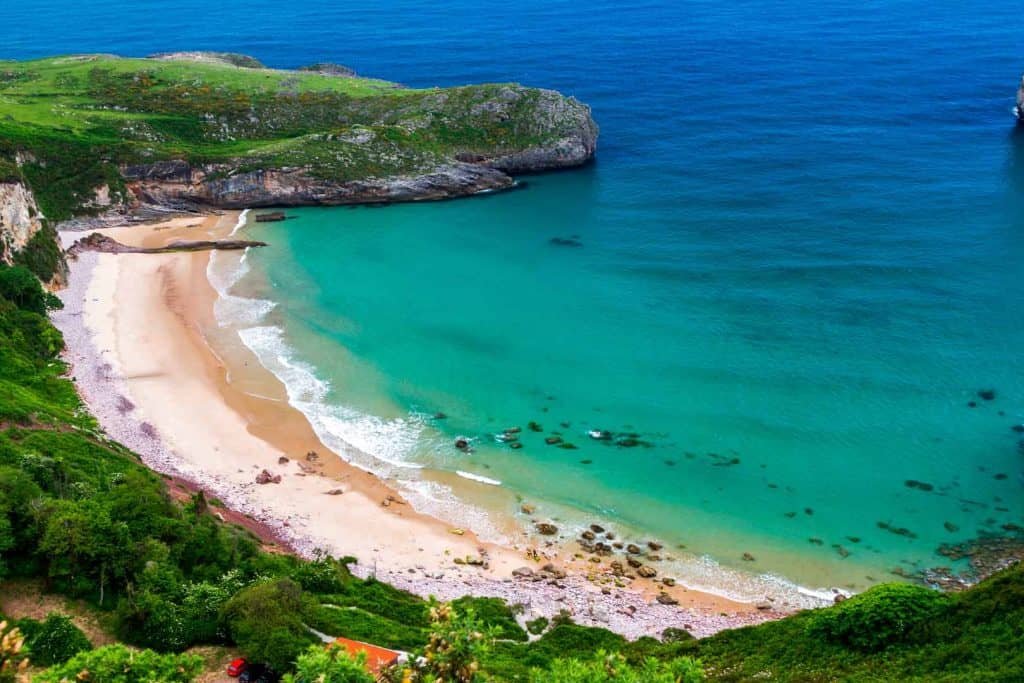 ---
Discover your ideal beach in Gijon, a coastal city that caters to all preferences. With an array of top-rated beaches, you can stroll on a long, sandy shore or cool off in a peaceful cove. Gijon has something for everyone, so come and explore its stunning beaches today! This was A guide to the best beaches in Gijon.