Northeastern Spain's Zaragoza serves as Aragon's province capital. Due to its intriguing history, stunning architecture, and mouthwatering food, it is the ideal site for travellers looking to explore the region.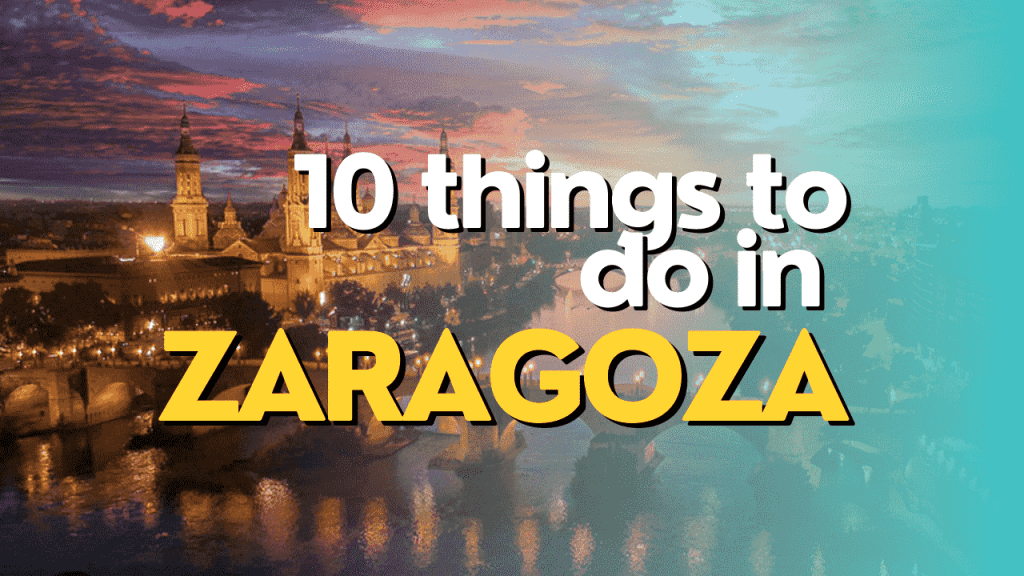 Here are ten things to do in Zaragoza:
---
1. Visit the Aljafería Palace.
Zaragoza, Spain, has a historic structure called the Aljafera Palace. The Muslim taifa of Zaragoza had a palace constructed in the 11th century. The Aljafera Palace is now a public museum that displays the area's extensive history. You can travel to Zaragoza and buy tickets at the door to the Aljafera Palace. From Tuesday through Sunday, the palace is open; Mondays are off-limits. The hours of operation are from 10:00 a.m. to 2:00 p.m. and from 4:00 p.m. to 6:00 p.m. Please confirm the opening times and admission costs before your visit by visiting the palace's official website or contacting them directly.
---
2. Explore the Basilica of Our Lady of Pilar.
Roman Catholics worship in Zaragoza, Spain, in the Basilica of Our Lady of Pilar. The Mary-centered church is one of the most well-known in the neighbourhood. The baroque interior decorations and the church's 18th-century construction are prominent features. See Our Lady of Pilar Basilica by travelling to Zaragoza. There is no admission fee, and the basilica is open daily from 7:30 am to 9:00 pm. You may also sign up for a guided tour to understand more about the church's past and current architecture. Check the basilica's website or contact them directly before your visit to confirm its operating hours and other important information.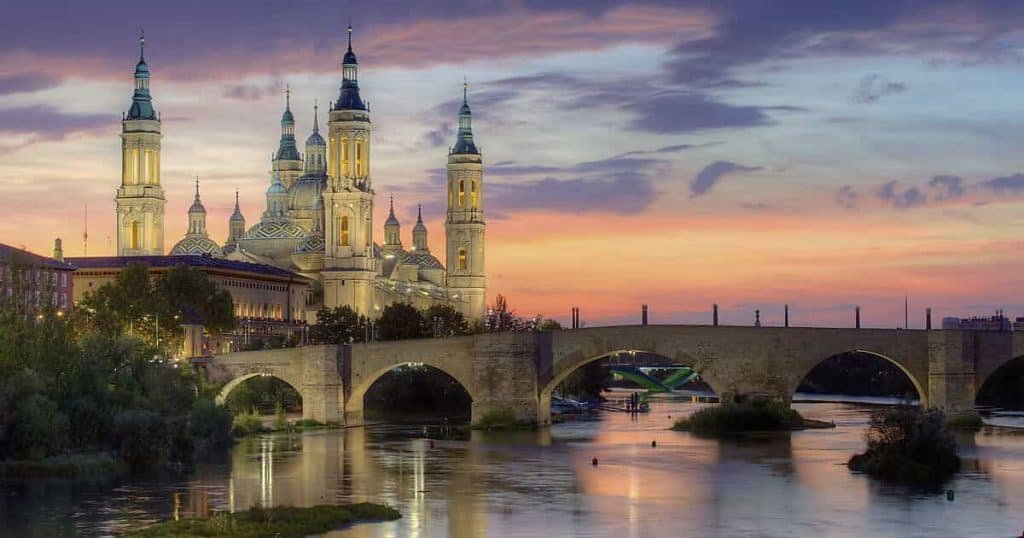 ---
3. Take a stroll through the Zaragoza Roman Forum.
A well-preserved Roman forum lies in the heart of Zaragoza, Spain. Anybody interested in Roman history should see one of Spain's outstanding examples. The Roman city of Caesaraugusta's former administrative centre, the forum, was constructed in the first century AD. It was utilized for many other things, such as open forums, business deals, and court cases.
The forum has various impressive remains, such as the Curia, the Basilica, and the Temple of Caesar Augustus. Several exhibitions explain the city's Roman past and culture. The Roman Forum of Zaragoza is a must-see for visitors interested in the city's rich history.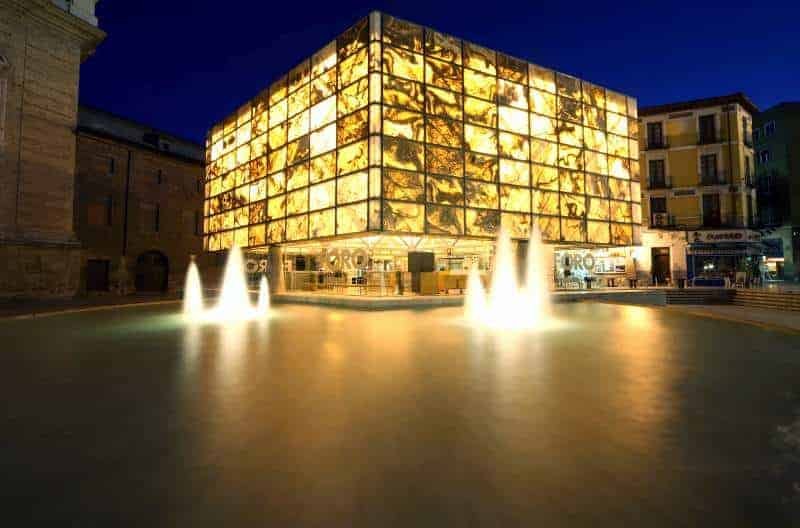 ---
4. Visit the Museum of Zaragoza.
Some important buildings, like the Temple of Caesar Augustus, the Curia, and the Basilica, remain in the forum today. The history and culture of the Roman city are shown via several exhibitions and exhibits. The Roman Forum of Zaragoza is a significant tourist destination and a fantastic resource for learning about the city's past.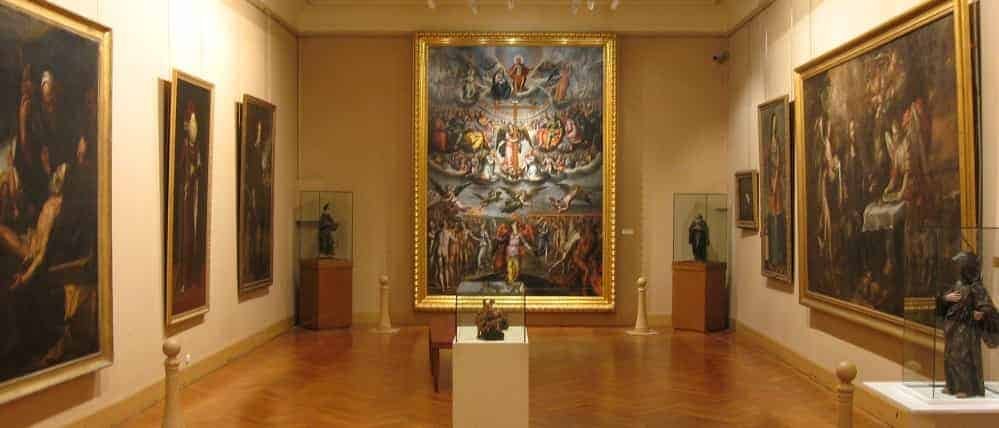 ---
5. Explore the Zaragoza Tapas Scene.
Aragon's central city, Zaragoza, is home to a bustling tapas culture with plenty of eateries serving up small plates of food. In Spanish pubs, tapas are tiny dishes of food served with alcoholic beverages. You can find them chilled, like olives or cured pork slices, or hot, like croquetas (little fried balls stuffed with different ingredients) or tortillas (Spanish omelettes). Empanadas, patatas bravas, and calamari are all typical tapas meals in Zaragoza (deep-fried squid).
To explore the Zaragoza tapas scene, visit some of the city's historic neighbourhoods, such as the El Tubo area or the old town. These areas are known for lively bar scenes and have many places to try tapas. You can also ask locals for recommendations on the best places to go for tapas. Some popular bars in Zaragoza known for their tapas include La Bodeguilla del Gato, Bar Casa Paco, and Bar Los Pintxos.
---
6. Take a trip to the Monasterio de Piedra.
The Monasterio de Piedra is a beautiful monastery in Spain. It is west of Zaragoza. It is the perfect place to escape the city and enjoy nature because it has many beautiful gardens, waterfalls, and caves.
The Monasterio de Piedra was constructed in the 12th century by Cistercian monks. A stunning example of Romanesque design. Some lovely gardens surround it are the Jardn de los Poetas, the Jardn de las Esculturas, and the Jardn de los Enamorados. Many waterfalls and caverns may be near the monastery, including the Cascada del Espejo and the Gruta de Los Huesos.
See the Monasterio de Piedra with its stunning gardens, waterfalls, and underground tunnels. In addition, you may unwind at one of the numerous restaurants or stores selling trinkets and other souvenirs.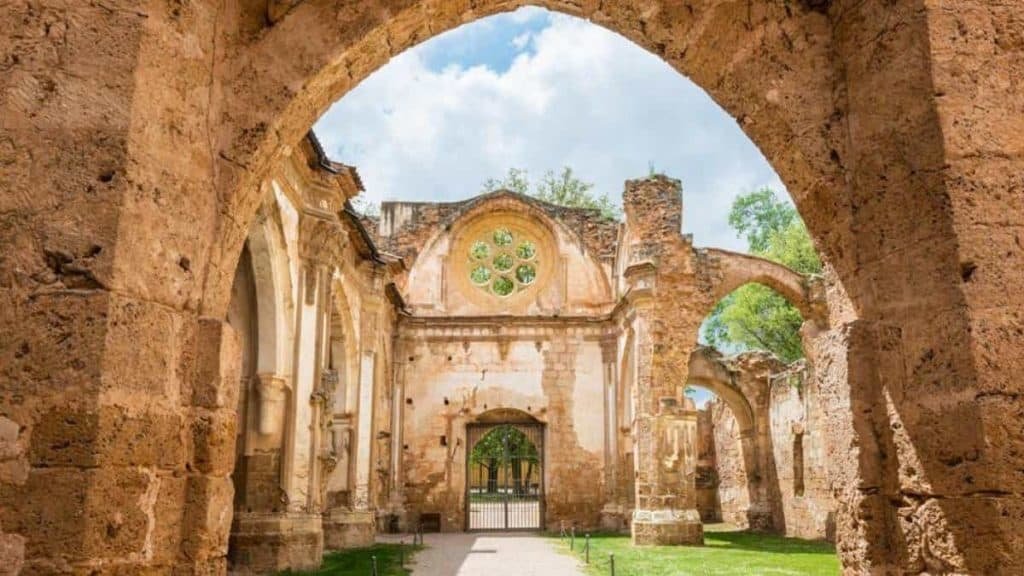 ---
7. Go on a wine-tasting tour.
Many wine-producing regions may be found in the province of Aragon in northern Spain. These regions include Cariena and Campo de Borja. Red, white, and sparkling wines are among the delicious wines these areas are renowned for creating.
Those interested in wine will find the area fascinating since several vineyards provide guided tastings and tours. In addition, several vineyards offer visitors the chance to learn every step of the winemaking process by participating in one of the many available tours. After these tours, guests can sample the wares at the winery's tasting room.
Are you looking for the pinnacle of vino? You don't need to travel anywhere else; the wines produced in Aragon are world-class. See this region's full beauty and cultural depth with a wine-tasting trip. Tours of Aragon's vineyards are a must-do for every wine lover or oenophile who wants to expand their horizons. So, there is no reason to delay. Try some Aragonese wine now and see how stunning and delicious it can be.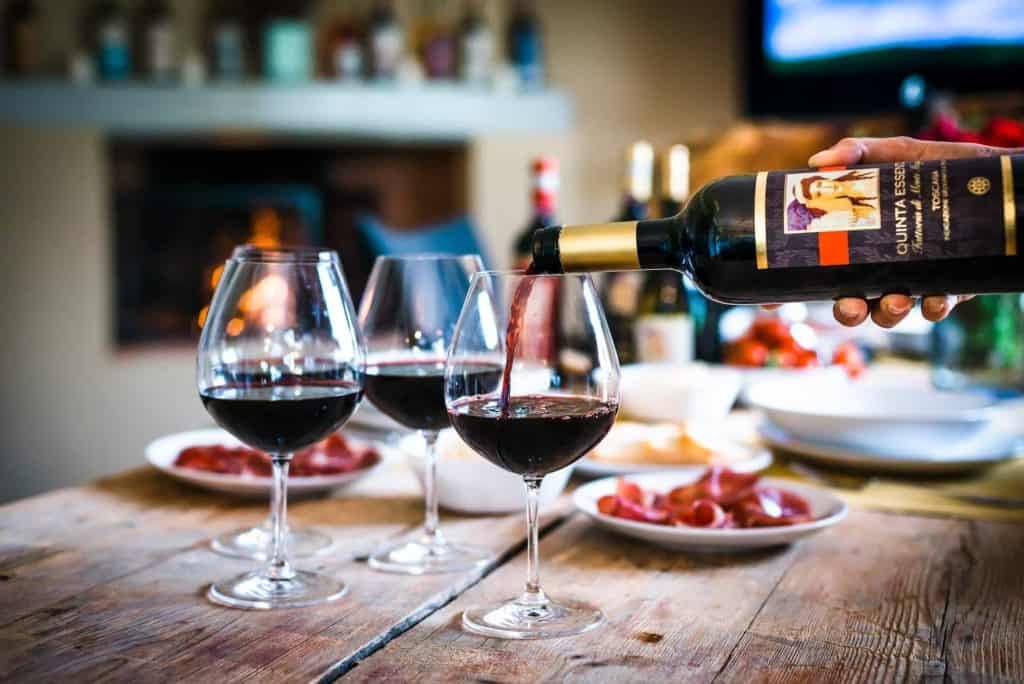 ---
8. Visit the Zaragoza Aquarium.
The aquarium is a well-liked spot among Zaragoza, Spain's many attractions. Anybody interested in learning more about marine life should visit this place since there are many sharks, rays, and fish to observe.
Many sections of the Zaragoza Aquarium are devoted to different marine life categories. Visitors may, for instance, explore the Tropical Ocean, home to various colorful fish, or go to the Shark Pool to get up and personalize with several sharks. Also, the aquarium features several interactive exhibits, such as touch tanks and feeding displays, that let guests learn more about the species and get up and personal with them.
The Zaragoza Aquarium is an excellent choice for a pleasant and instructive destination. The Zaragoza Aquarium is the ideal location for anybody interested in the undersea world, offering various exhibits and services, including a gift shop, café, and educational programs. This must-see Zaragoza site will astonish and enchant you whether you're an experienced aquarium visitor or want to learn more about aquatic life. Therefore benefit from the chance to see the delights of the Zaragoza Aquarium right away!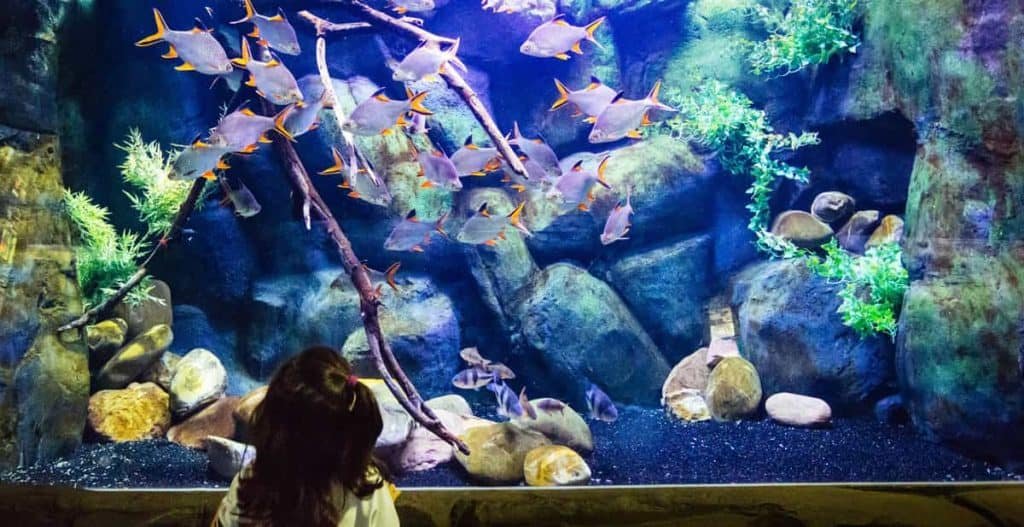 ---
9. Take a trip to the Salón del Cómic de Zaragoza.
Annual comic book conference in Zaragoza, Spain, called Salón del Cómic. It draws thousands of tourists annually and is a must-see for comic books, graphic novels, and manga enthusiasts.
The Salón del Cómic de Zaragoza occurs yearly in Zaragoza, Spain. Hundreds of comics, graphic books, and manga fans see it annually.
The Salón del Cómic de Zaragoza hosts various events and activities in which renowned authors, painters, and other professionals participate. In addition, they routinely participate in book signing events and panel discussions where fans may interact with their heroes and get knowledge about the industry.
New and seasoned comic book readers should visit Zaragoza to check out the Salón del Cómic.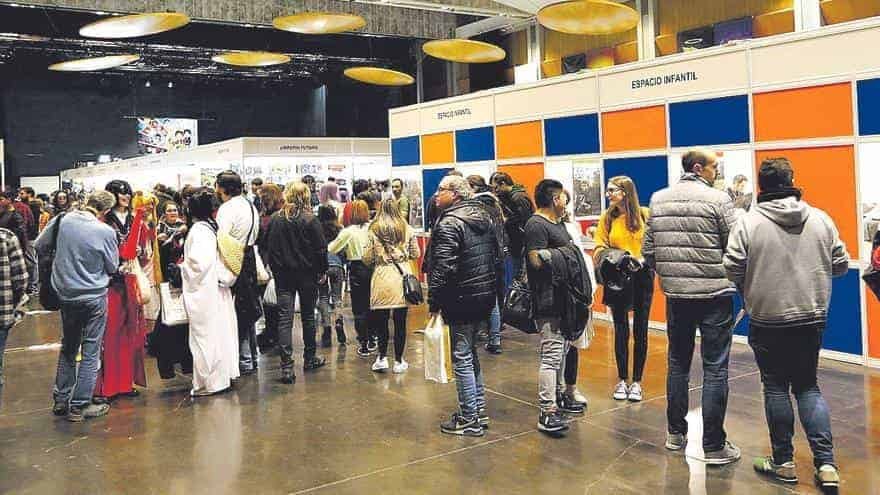 ---
10. Go shopping in the Mercado Central de Zaragoza.
Central Market of Zaragoza is located in Spain. You can find it at the city's heart, right on its central plaza. Shops selling fresh produce, meat, and seafood make this an excellent location for experiencing authentic Aragonese fare and purchasing souvenirs made in the region.
Do you want to have an authentic culinary experience in Zaragoza? Visit the Central Market of Zaragoza immediately. In this humming market, a well-liked hangout for residents and tourists alike, one may enjoy the vibrant local culture and mouthwatering local cuisine. The market offers many fresh items, including meat, seafood, other delectable delicacies, lush fruits, vegetables, and aromatic herbs. It is separated into different sectors, each dedicated to a specific type of cuisine. Enjoy the chance to wander through the Market Central de Zaragoza and sample the region's many cuisines.
In addition to its many stalls, the Mercado Central de Zaragoza contains various restaurants and cafés that provide a variety of cuisine produced using market items. The Mercado Central de Zaragoza is a terrific place to try the regional cuisine, whether you want to buy some fresh ingredients to cook with at home or wish to eat at one of the market's restaurants.