Majorca or Mallorca is a Balearic Island paradise in the Mediterranean. Mallorca's beautiful beaches, clear waters, and varied landscapes have made it a popular vacation spot for people worldwide. In this post, you will find 10 must-do activities in Mallorca.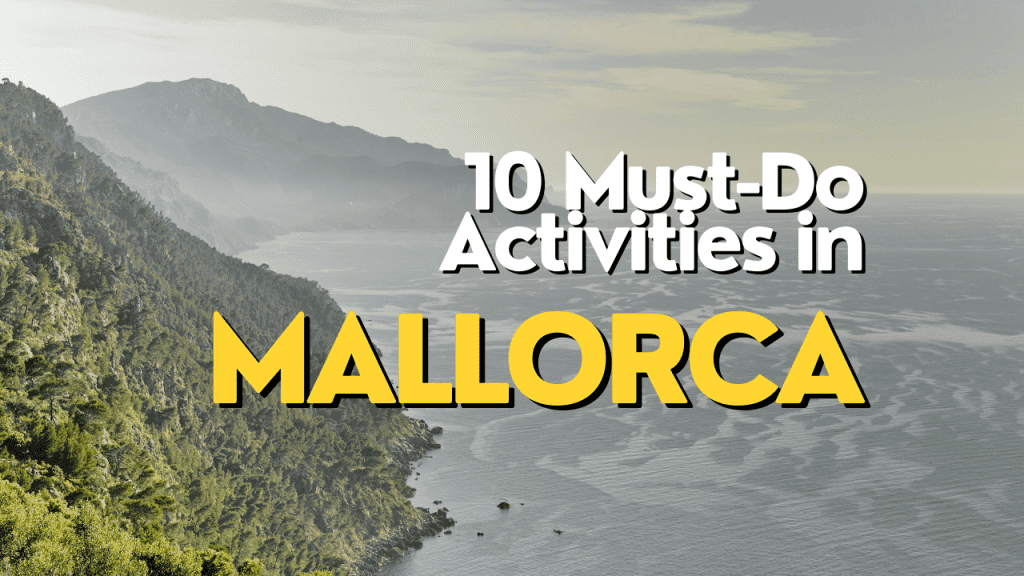 But, choosing how to organize your trip might be challenging given the island's abundance of sights and activities. Therefore, this list of 10 Must-Do Activities in Mallorca was put up. This fantastic island offers everything for everyone, from beach hopping and outdoor activities to cultural and historical monuments, delectable eating and nightlife, relaxation and pampering, excursions and day trips. So, to maximize your holiday, join us as we tour Mallorca.
---
---
Visit the beaches
Mallorca is home to several gorgeous beaches, each with distinct qualities. Palma Beach, Cala Mayor, and Es Trenc are among the most popular beaches on the island. Palma Beach is close to Palma's central city and is an ideal choice for individuals who wish to be close to shopping and restaurants. Cala Mayor is a more expensive beach recognized for its clean water and excellent sand. Finally, Es Trenc is a quiet natural beach on the southeast part of the island known for its white sand and turquoise sea.
Consider your desired beach experience while selecting which beach to visit. For instance, are you seeking a spot to relax and soak up the sun, or do you wish to engage in water activities such as snorkelling or parasailing? Like a crowded, vibrant beach or a more quiet location? The answers to these questions will help you locate the ideal beach for your vacation.
---
Explore the island's cultural and historical landmarks
Mallorca offers several notable tourist sites and a rich cultural and historical background. The following are some of Mallorca's most significant historical and cultural sites:
Palma Cathedral sometimes referred to as La Seu, is a magnificent example of Gothic architecture in the island's central city of Palma. It is accessible to everyone; guests can take guided tours or freely explore utilizing an audio guide.
Bellver Castle: Located just outside Palma, this castle is an excellent example of 14th-century military architecture. It is open to the public; visitors can take guided tours or explore independently.
Many historical and cultural sites may be found in Arta Town, located northeast of the island. They include the Church of Sant Miquel, the Castle of Sant Miquel, and the Ethnographic Museum.
The well-preserved Roman colony of The Ancient City of Pollentia, situated north of the island, has several historic structures and artefacts. Either a guided tour or independent exploration are options for guests.
Using an audio guide or a guided tour may be advantageous for maximizing your experience at these locations. In addition, you will have a more excellent grasp of the island's history and culture due to the background material and context provided for the sites you see.
---
Taste the local cuisine
Mediterranean and Catalan influences come together uniquely in Mallorcan cooking, emphasizing utilizing only the freshest ingredients on the island. Among Mallorca's many delicious cuisines, these are some of the top picks:
Pa amb oli: The essential ingredients for the meal known as "pa amb oli" are bread, ripe tomatoes, olive oil, salt, and sometimes garlic. It's a familiar bite to eat around the island's many eateries.
Sobrassada: This spicy sausage is a Mallorcan speciality made from pork, paprika, and other spices. It is often served on top of bread or with potatoes.
Frit Mallorquí: This dish consists of fried vegetables, including onions, tomatoes, and peppers. It is often served as a tapa or appetizer.
Tumbet: This traditional Mallorcan dish is a baked casserole made with layers of vegetables, potatoes, and sometimes meat. It is typically served with a side of allioli, a garlicky mayonnaise.
While trying the food of a new place, choosing dishes that represent the region is essential. Avoid chain restaurants and other tourist traps in favour of local establishments that employ seasonal food. One alternative method of discovering hidden treasures is to ask locals for their suggestions.
---
Participate in outdoor activities.
Outdoor enthusiasts will love Mallorca because there are so many activities. The following are a few of the greatest outdoor pursuits in Mallorca:
Hiking: Mallorca has several beautiful hiking trails, ranging from easy walks to challenging mountain treks. Popular destinations include the Serra de Tramuntana mountain range and the Formentor Peninsula.
Cycling: With a network of designated bike lanes and trails, Mallorca is a well-liked location for cyclists. All skill levels can choose from relaxing rides along the coast to more challenging mountain routes.
The family may enjoy water activities, including snorkelling, scuba diving, windsurfing, and kayaking. A broad range of aquatic activities is also accessible on Mallorca's beaches and coastal waters.
Golf: Mallorca is home to several golf courses, including the Golf Son Antem, which hosted the European Tour in the past.
Preparing and adhering to safety precautions are crucial in outdoor activities. Follow any written warning warnings, wear suitable clothing and footwear, and pack lots of drinks and sunscreen. To guarantee a safe and pleasurable trip, reserving guided tours or equipment rentals from recognized businesses is also beneficial.
---
Visit the island's markets and shops
Mallorca has a wide range of markets and stores selling anything from locally handcrafted goods to high-end fashion. Mallorca's must-see marketplaces and retail districts include:
Fresh fruit, meats, and seafood may be found in the Mercat de l'Olivar in Palma, the island's capital. In addition, several foods stands there sell a range of regional specialities.
The Mercat de Santa Catalina, a market also in Palma, is well-known for its handcrafted items, including apparel, jewellery, and pottery. It's a terrific location to find unusual, regionally produced presents.
Porto Pi: Several high-end and international brands are housed in this shopping centre, which is not far from Palma. It's a fantastic location for some shopping therapy.
The ceramics and woven handicrafts produced in Arta Town, a tiny village northeast of the island, are well-known. It is a fantastic location to find goods created in the area.
You need to consider how your purchases will affect the local economy when buying in Mallorca. Consider purchasing items created on the island and patronizing small neighbourhood businesses. Price haggling is also good because it frequently happens in markets and small businesses.
---
Attend a local festival or event
Mallorca has several festivals and events all year, allowing visitors to taste the island's vibrant culture and customs. Top Mallorcan celebrations and events include:
Fira de Sant Bartomeu: This annual fair, held in Consell in August, celebrates Mallorcan culture and traditions. It features live music, dancing, food stalls, and artisanal products.
Festa de Sant Sebastian: This festival, held in Sencelles in January, features a parade of floats, live music, and traditional Mallorcan food and drinks.
Festa de Sant Antoni: This festival, held in Mancor de la Vall in January, celebrates the patron saint of animals. It features a parade of animals, live music, and traditional Mallorcan food and drinks.
Palma International Boat Show: This yearly event is a fantastic way to showcase the most recent maritime technology and design developments. It takes place in Palma in April.
Plan ahead and, if required, get tickets in advance if you want to attend a festival or event in Mallorca. Also, respecting regional traditions and dressing accordingly is a good idea.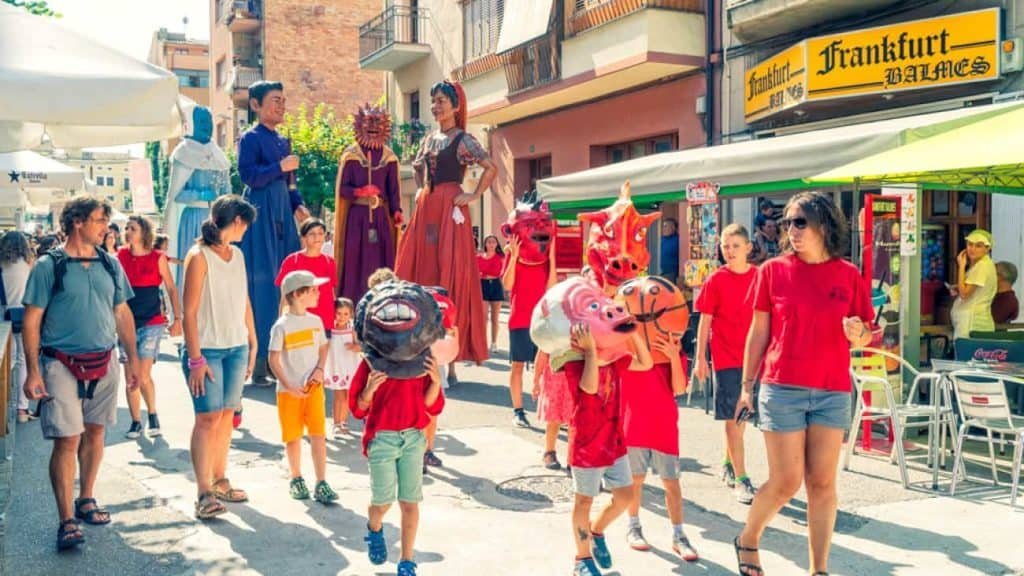 ---
Take a day trip to a nearby island
With numerous smaller islands just a short boat ride away, Mallorca makes a great starting point for exploring the Balearic Islands. Among the best day trip destinations from Mallorca are:
Ibiza: Ibiza's gorgeous beaches and vibrant nightlife are well-known tourist attractions. It's an excellent day excursion from Mallorca and only takes a quick boat journey.
Formentera, located south of Ibiza, is a small island known for its pristine beaches and crystal clear sea. You may reach there by boat from Ibiza and Mallorca.
Menorca: Menorca is a tiny island northeast of Mallorca known for its beautiful terrain and laid-back culture. One may go there via ferry from Mallorca.
Buying your ferry tickets in advance is crucial when planning a day trip to a neighbouring island and provides plenty of time for transit. Research your journey and create an agenda beforehand to maximise your time.
---
Relax and unwind at a spa or wellness center
Mallorca is ideal for individuals seeking relaxation and rejuvenation since it is home to several spas and wellness centres. Mallorca's premier hotels and wellness facilities include:
Arab baths: Many Arab baths in Mallorca provide a unique spa experience inspired by the island's past as a Moorish realm. Guests may enjoy steam rooms, saunas, and massages in a tranquil and calm location.
Wellness centres: Mallorca is home to several wellness facilities that provide various services, such as massages, facials, and body treatments. In addition to workout facilities, yoga, and other wellness programs, several centres include these amenities.
Beach clubs: Clubs on Mallorca's beaches frequently have spas where guests may get massages and other treatments while enjoying the scenery and the water.
To ensure availability, making reservations for your treatments while visiting a spa or wellness centre in Mallorca is a good idea. In addition, observing any guidelines and requirements set forth by the institution, such as appropriate behaviour and attire, is essential.
---
Conclude with a memorable evening out
Last but not least of the 10 Must-Do Activities in Mallorca.
Mallorca offers many possibilities for a wonderful evening out and a thriving nightlife. The best options for a special evening in Mallorca include the following:
Sunset cruise: Mallorca's coast is beautiful at sunset, and a sunset cruise is a great way to experience it. Many companies offer sunset cruises with music, drinks, and snacks.
Outdoor concert: Mallorca has several outdoor concert venues, including the open-air theatre at the Castell de Bellver and the Jardins de S'Hort del Rei in Palma. Check out what concerts are happening during your visit and plan an evening out to see a show.
Dinner at a rooftop restaurant: Many restaurants in Mallorca provide mouthwatering food and magnificent views. Reserve a table at one of these restaurants to have a memorable evening.
Nightlife in Palma: Palma, Mallorca's capital, boasts an active nightlife. As you go about, take in the city's various attractions.
Planning ahead and, if required, making reservations are wise moves when organizing a wonderful evening out in Mallorca. Observing regional norms and legislation, such as those governing alcohol usage and noise levels, is also crucial.
---
The beautiful island of Mallorca offers visitors various exciting vacation options. Mallorca is an excellent holiday destination since it provides for your requirements. You can make the most of your time in Mallorca by planning to do any or all of the following ten things: hang out at the beach, check out the island's historical and cultural sites, engage in some outdoor pursuits, shop at local markets and stores, attend a festival or event, take a day trip to a nearby island, relax at a spa and wellness centre, and hit the town.
Those were 10 Must-Do Activities in Mallorca
You can make your vacation to Mallorca unique by making the most of your time on the island and making advance plans. So begin making travel arrangements immediately and enjoy everything this lovely island has to offer.